MARQUETTE, Mich. – A Marquette man is facing multiple charges after police suspect he damaged the Marquette Senior Center.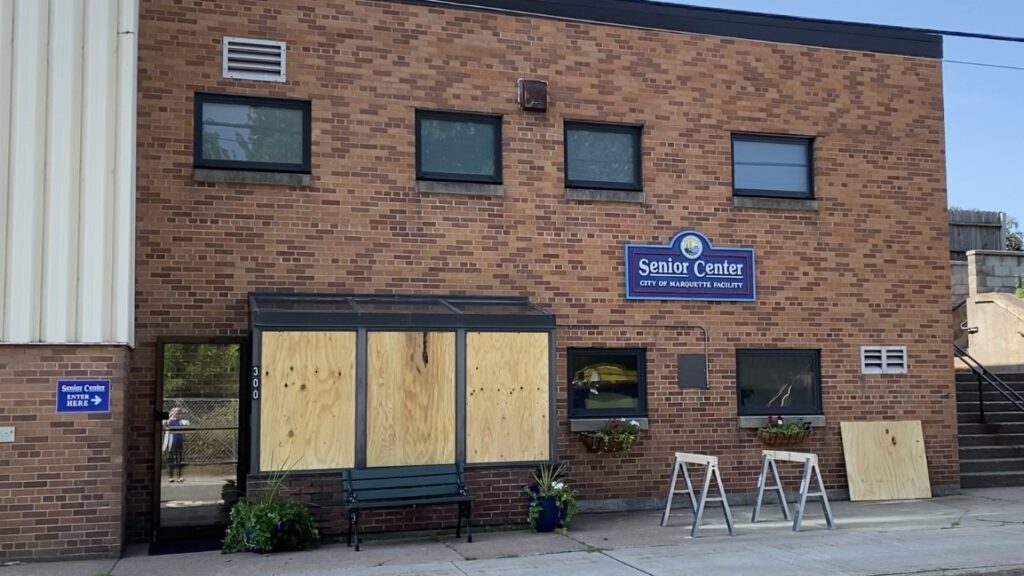 Brett Oday, 28, is charged with malicious destruction of property over $1,000 and under $20,000, as well as felonious assault.
Marquette City Police responded to the center, located at 300 W. Baraga Ave. next door to the police station, around 1 a.m. Friday for the sound of broken glass.
When officers arrived, they noticed three windows were broken and Oday nearby with injuries on his hands.
Oday was arrested at the scene.
Officers later learned Oday was possibly involved in an assault.
A male victim told police Oday approached him while he sat in his truck and broke out his window with a bicycle. The victim told police Oday then pulled him out of the truck and began to hit him with the bike.
The victim was being treated at U.P. Health System Marquette for head injuries. It is unknown the extent of his injuries, but they were reported as not life-threatening.
Oday is currently in the Marquette County Jail pending arraignment.