Strong southerly winds continue to gust up to 45 mph over the entire U.P. into early FRIDAY morning for a few counties.
Be alert when driving, especially high profile vehicles.
Secure any objects that could blow away.
Possible downed tree limbs & power outages.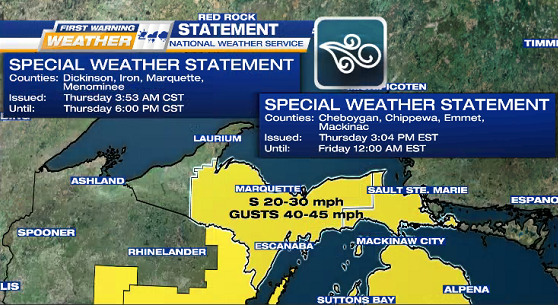 ---
LAKESHORE FLOOD ADVISORY for Delta & Schoolcraft Counties until 4 a.m. EST Friday.
Minor flooding & ponding possible for low lying roads & lakeshore property.