---
Clouds will move in TONIGHT keeping our lows in a decent range of 35° to 45°, possible gusts up to 35 mph.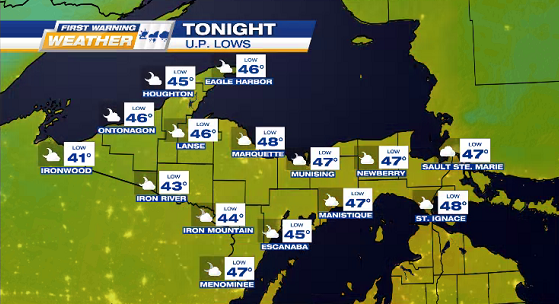 ---
WEDNESDAY is looking ah-may-zing!
Partly-mostly sunny in the morning with an average temp of 42°, then warming to the 50°s with abundant sunshine for the afternoon, plus calmer winds.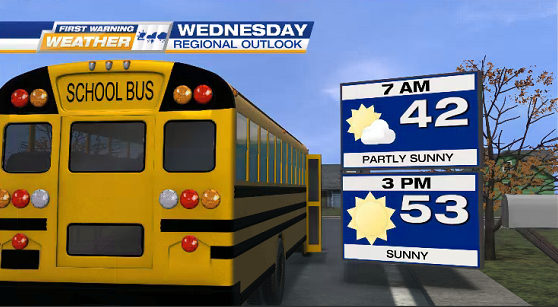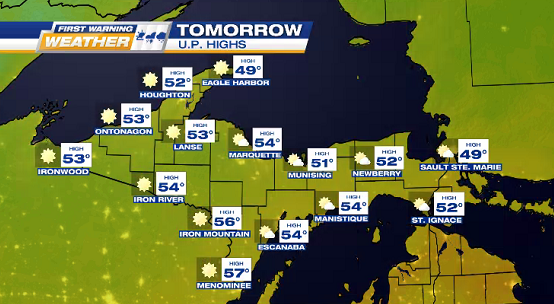 ---
WEDNESDAY DEER HUNTING FORECAST
A few morning clouds clear out around 9 a.m. EST making way for sunny skies, gentle westerly winds, no precipitation, & temps in the 50°s.
According to the Michigan DNR, the 2022 highest reported deer (both antlered & antlerless) harvest totals for regular firearm season were in these 3 counties:
Menominee County total was 3,748.
Delta County total was 2,499.
Iron County total was 1,587.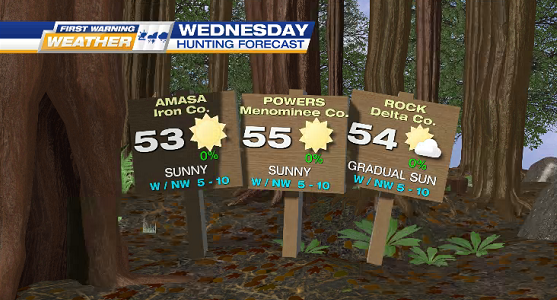 ---