---
[CUE that classic 1989 hit] You get to turn back tiiiime – this Sunday! Set clocks back one hour for Fall Back.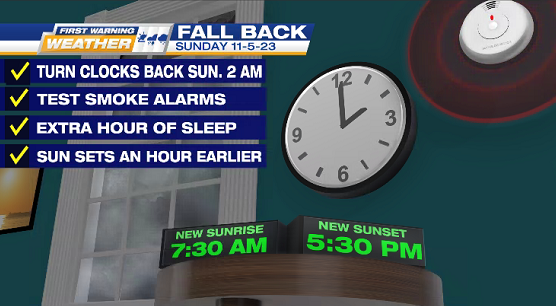 ---
TONIGHT clouds will move out to leave mostly clear skies & a wide range of lows 20° to 35° (coldest inland).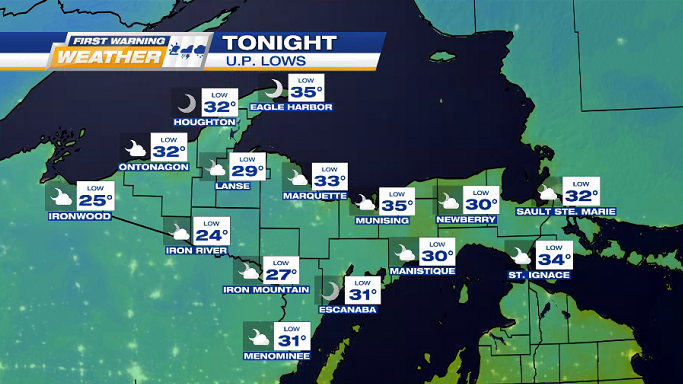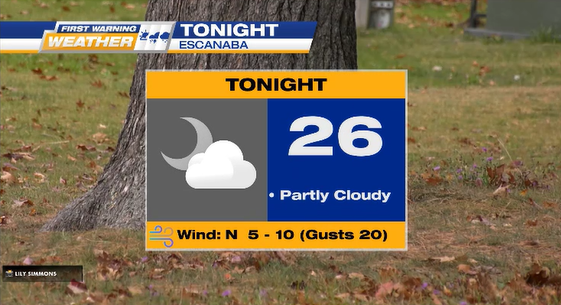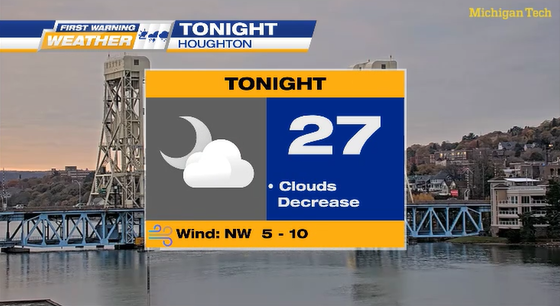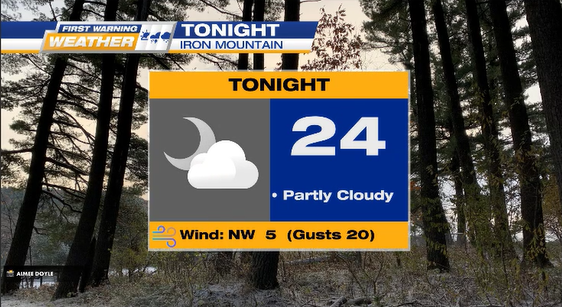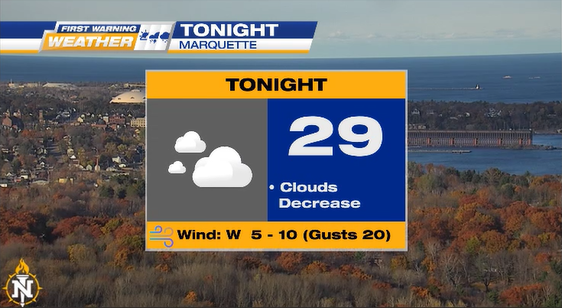 ---
SATURDAY mostly-all sunny with highs 35° to 45°.
SUNDAY mostly cloudy, chances of rain/snow/wintry mix in the afternoon with winds picking up speed, highs in the 40°s.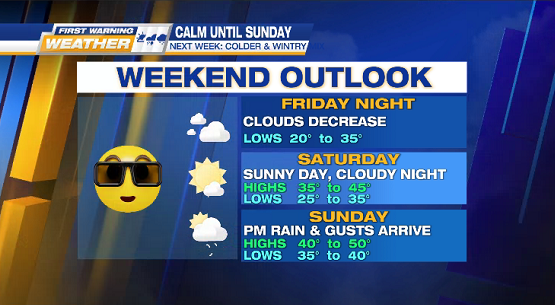 ---
SATURDAY & SUNDAY
U.P. Ice Fishing & Hunting Expo @ U.P. State Fairgrounds, Escanaba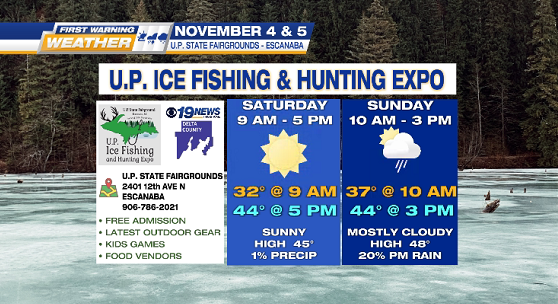 ---