---
A bright & colorful Día de Los Muertos (Day of the Dead) THURSDAY ends with clouds increasing tonight, but dry skies & slightly warmer lows 25° to 35°.
Typically on November 1st and 2nd in Mexico, Día de Los Muertos (Day of the Dead) is holiday where families celebrate loved ones who have died.
An altar honoring the deceased is filled with lit candles, their favorite foods & items, and marigold flowers.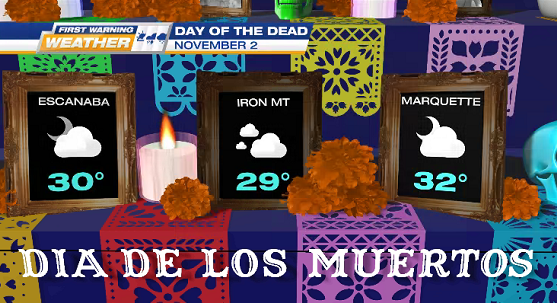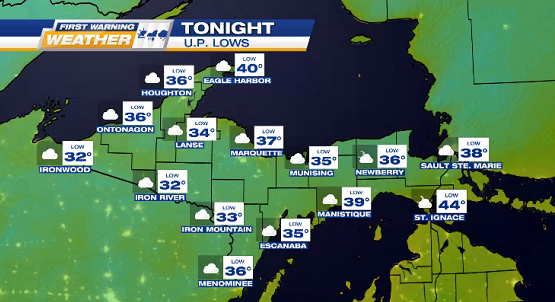 ---
FRIDAY starts with cool 30°s, mostly cloudy skies, with highs in the 40°s.
Chances of isolated rain showers start around 6 a.m. EDT in Iron County – hen pop up in Alger, North Schoolcraft, & Luce Counties around 8 a.m. EDT.
Late morning rain showers possible at the Mackinac Bridge.
Early afternoon wintry mix (rain & snow) in North Houghton, Baraga, & Marquette Counties from noon to 2 p.m. EDT.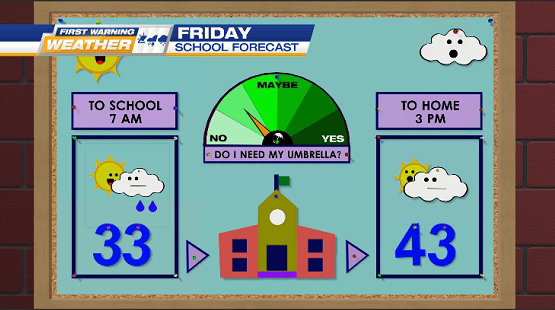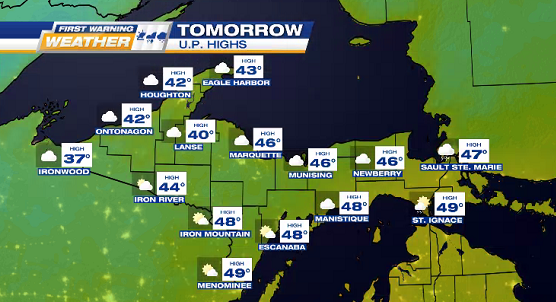 ---
FRIDAY, November 3 through SUNDAY, November 5
U.P. Ice Fishing & Hunting Expo @ U.P. State Fairgrounds in Escanaba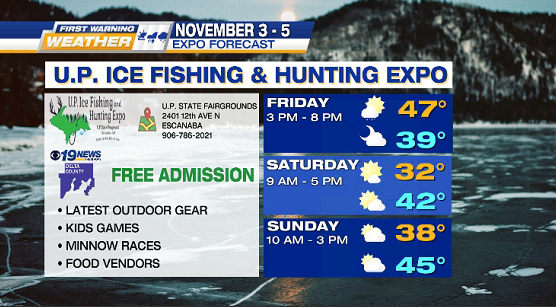 ---
SUNDAY you can make Cher's dream come true: turn back time!
Set those clocks back one hour.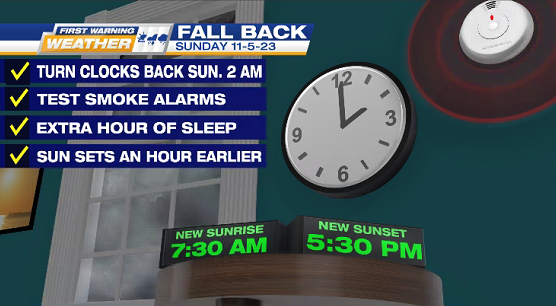 ---