---
Cold nights continue, especially the west interior, but expect a slight scale up during the day.
Great Lakes gusty SW winds along Lake Superior & Lake Michigan coasts.
TONIGHT partly-mostly cloudy, gusty SW winds, lows 15° to 30°, & possible wintry mix (rain/snow) along NW coast.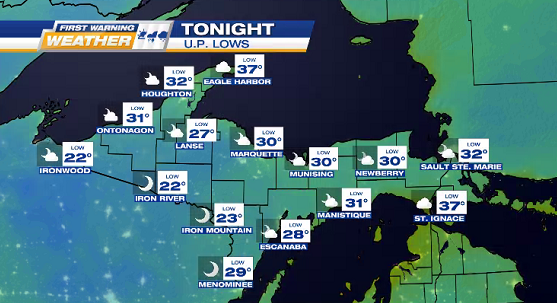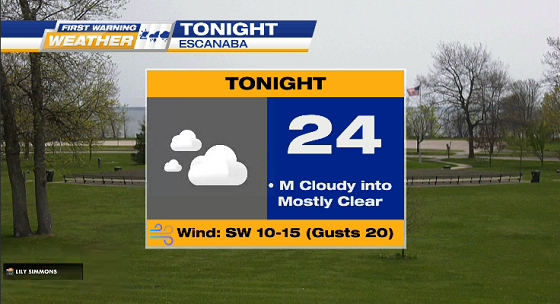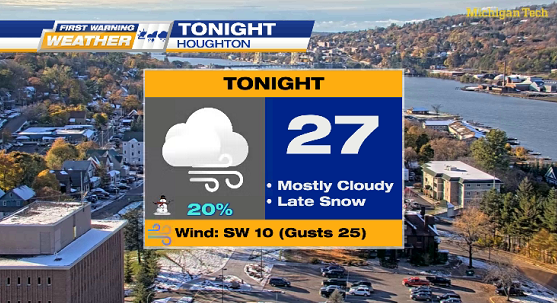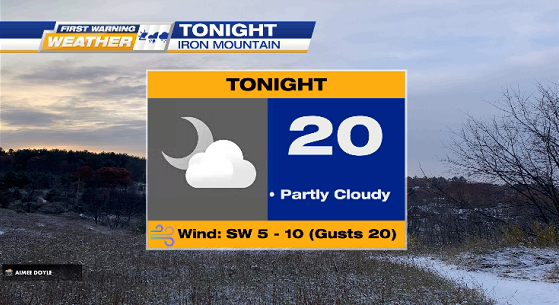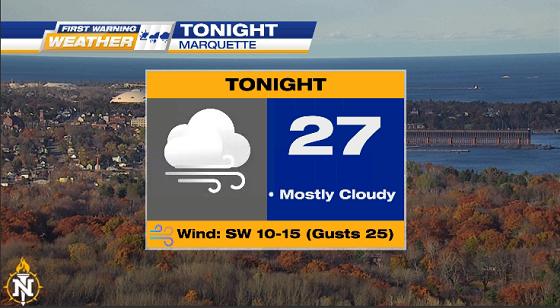 ---
THURSDAY dress very warm for crisp 20°s in the morning, then expect warmer highs in the 40°s with partly-mostly sunny.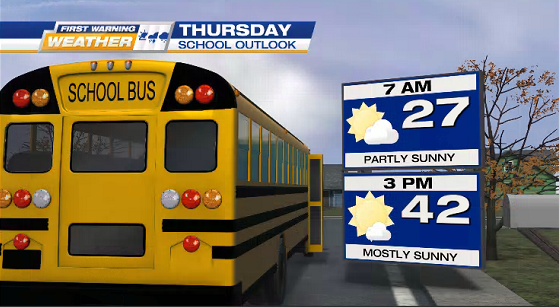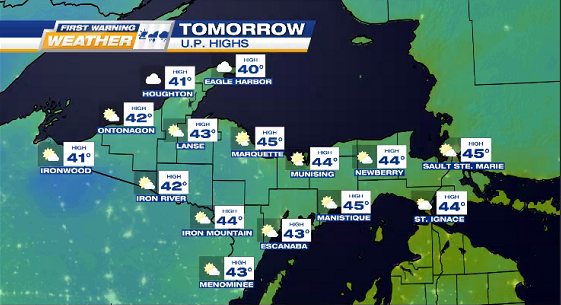 ---
COLD WEATHER PET SAFETY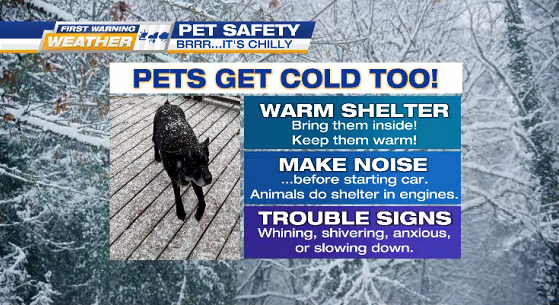 ---