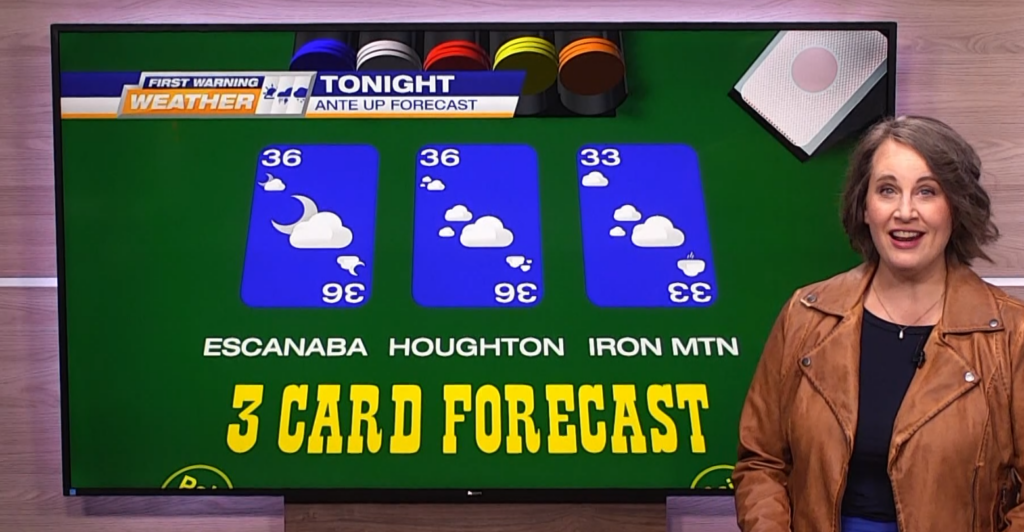 ---
Fairly dry & calm FRIDAY NIGHT as more clouds move in while temps chill in the 30° range.
Late showers rain down on the U.P. nose (Gogebic county) around 11 p.m. EDT., continuing to hang in the west/central region SATURDAY.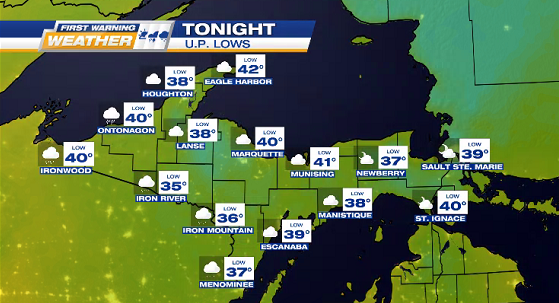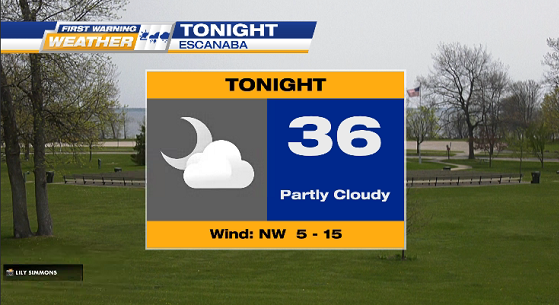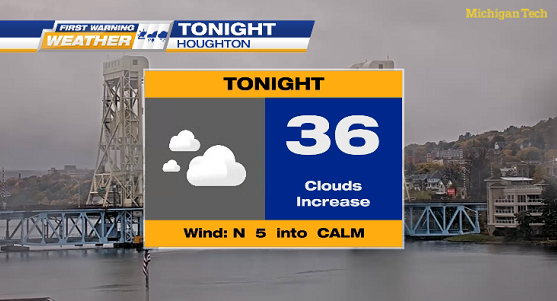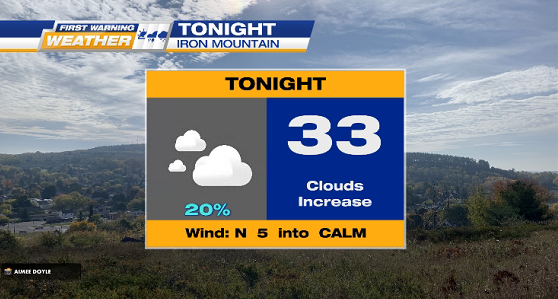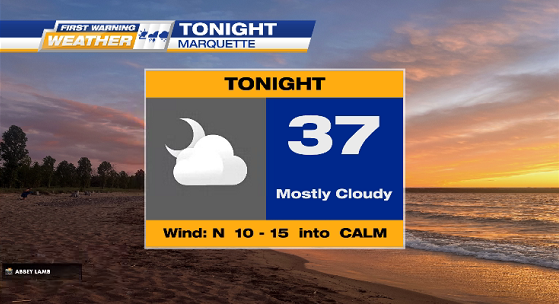 ---
SATURDAY cloudier skies, raindrops mainly for west & central counties, chances of snowflakes in the mix for Baraga & Marquette counties' higher terrain, & highs 40° to 45°.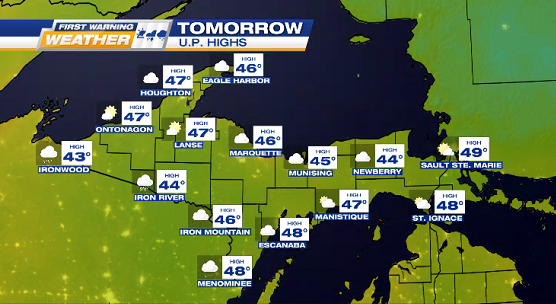 ---
WEEKEND OUTLOOKS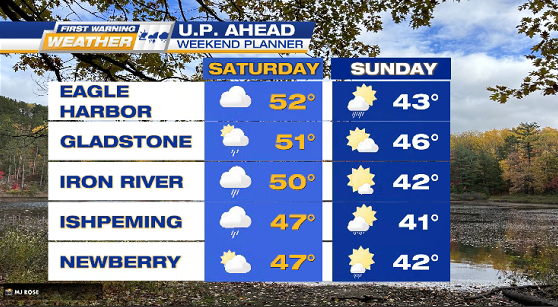 SATURDAY & SUNDAY
Fresh Coast Film Festival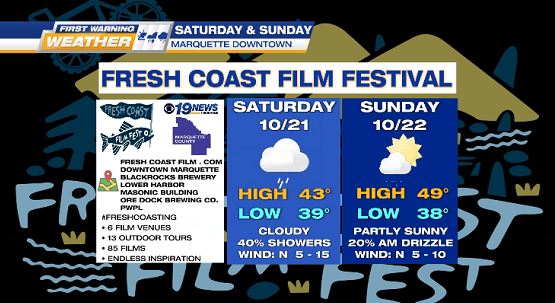 SATURDAY NIGHT
Manistique Habitat Haunted House – more details on their Facebook page: Habitat for Humanity HiawathaLand
$6 = ADULTS (16 and older)
$4 = KIDS (Children 12 and under MUST be accompanied by an adult)
$25 = FAMILY (up to 7 people from same household)
Runs Saturday 10/21, Friday 10/27, Saturday 10/28, and Tuesday 10/31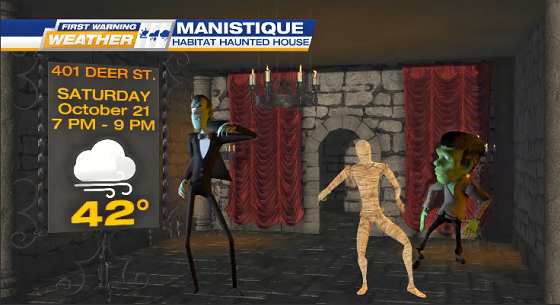 ---