Summer making sure we don't forget it – what a scorcher today!
US National Weather Service Marquette Michigan recorded 83° at their site; previous record was 82° in 1970. It was sizzling out in Harvey with 88°!
---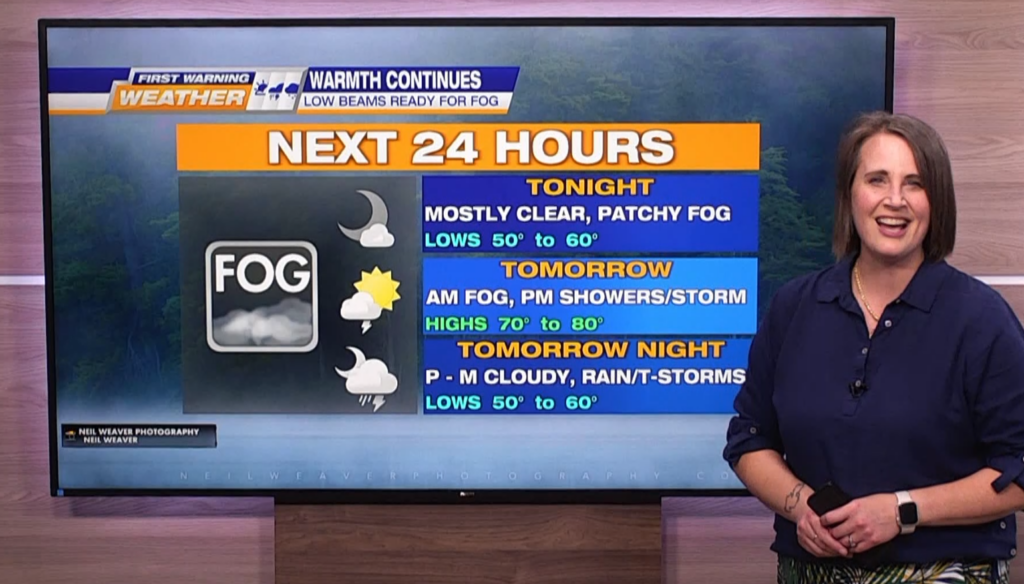 ---
Mostly clear THURSDAY NIGHT, mild lows in the 50°s, with patchy to dense fog hanging out to greet us on FRIDAY MORNING.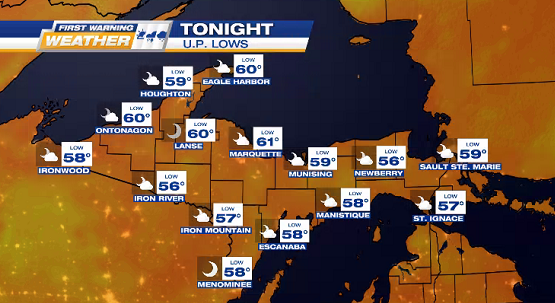 ---
FRIDAY starts with some fog before the sun takes over in the afternoon with high temps mainly in the 70°s.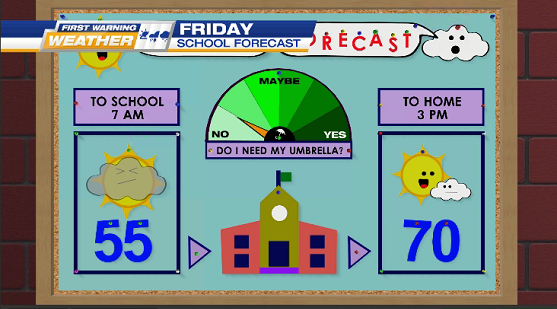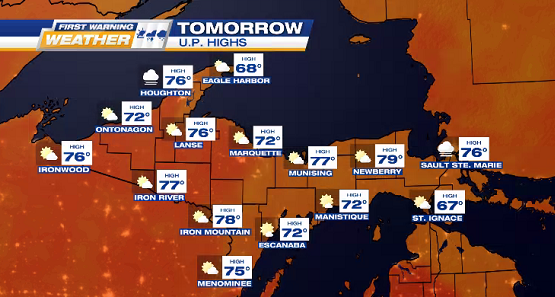 ---
MUGGY METER – similar to our toasty THURSDAY today until early evening on SATURDAY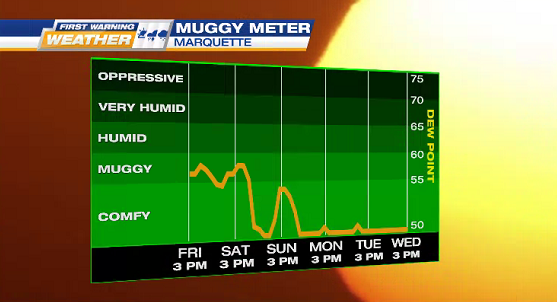 ---
FRIDAY MSHS HOMECOMING OUTLOOKS
Parade @ 5:30 p.m. EDT starting at Graveraet Elementary School (Hewitt Street side)
Homecoming Football Game @ 6:30 p.m. EDT against Sault Ste. Marie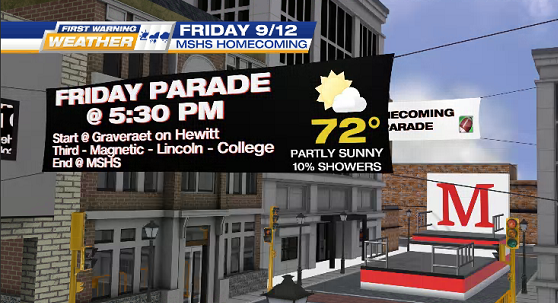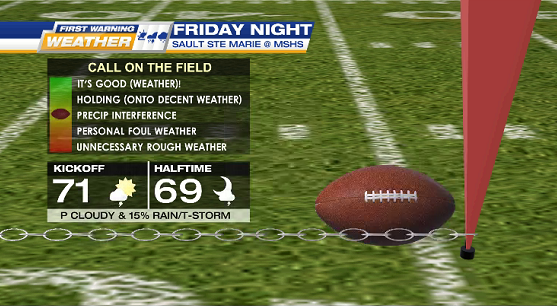 ---