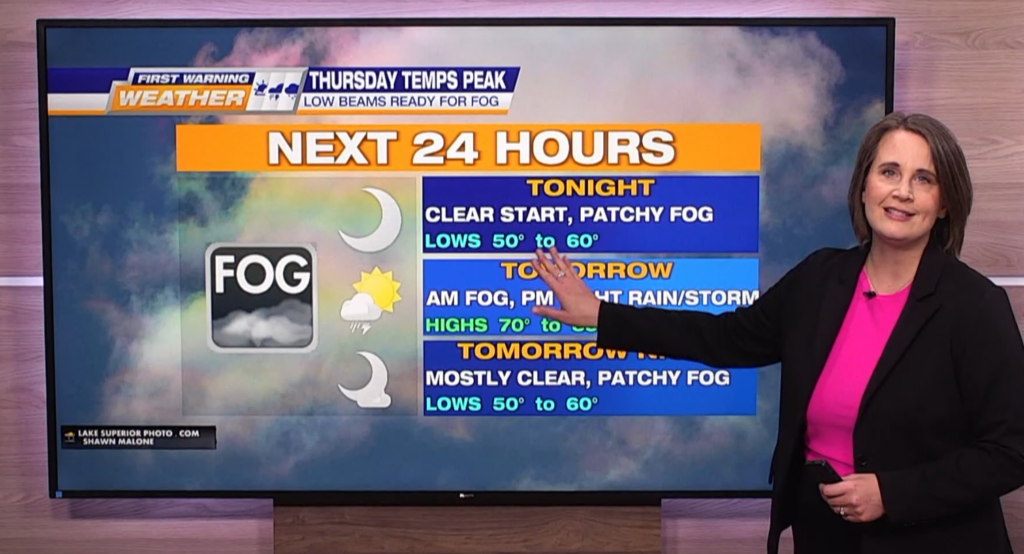 ---
Clear start to match our comfy WEDNESDAY NIGHT lows in the 50°s.
Expect partly cloudy skies developing later with patchy fog – dense fog is possible.
Use those low beam lights & give extra space.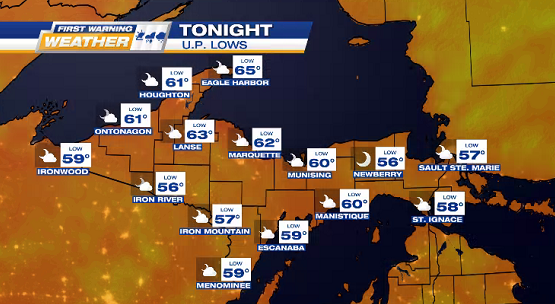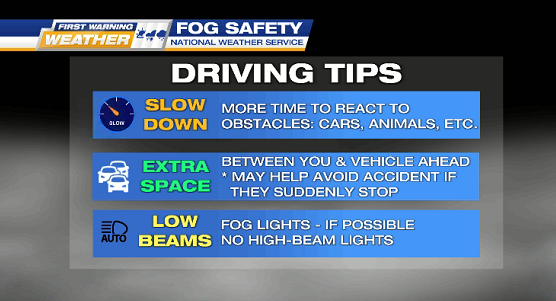 ---
THURSDAY mostly sunny & highs 70° to 85°.
Check out the regional toasty temps at noon.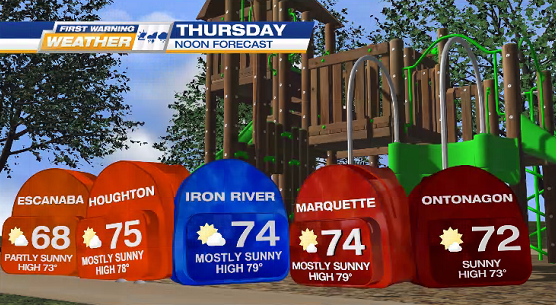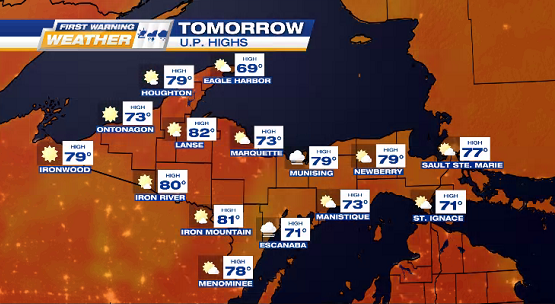 ---
THURSDAY's forecast is looking sharp for the season coda (outro) Music on Third Street in Marquette.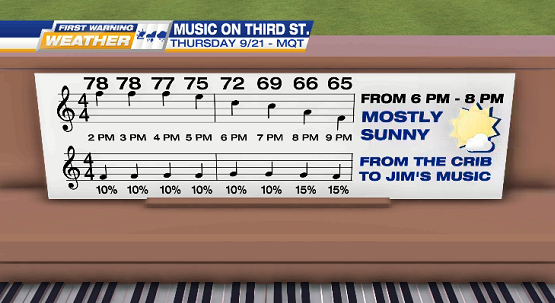 ---
SATURDAY, SEPTEMBER 23 EVENTS
OFFICIALLY FALL, Y'ALL!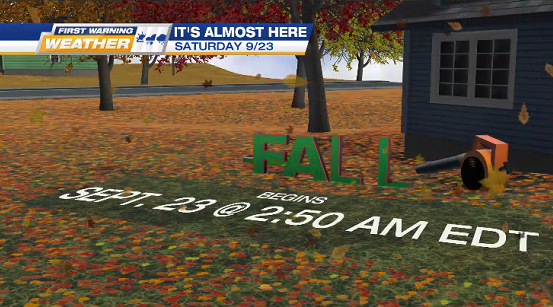 Iron Mountain – Run Iron Mountain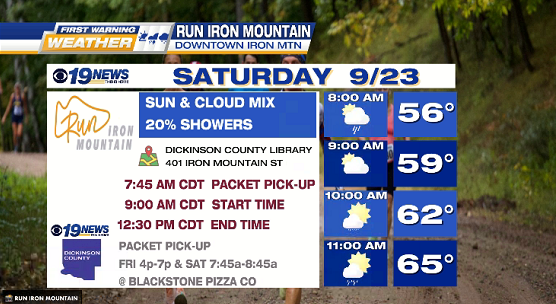 Big Bay – Big Day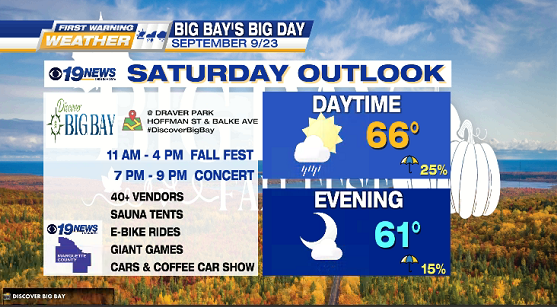 ---