No watches or warnings for the U.P., but there is a Severe Thunderstorm Watch in Wisconsin across the border from Gogebic county until 11 p.m. CDT.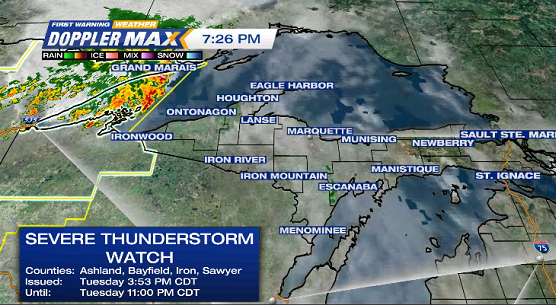 ---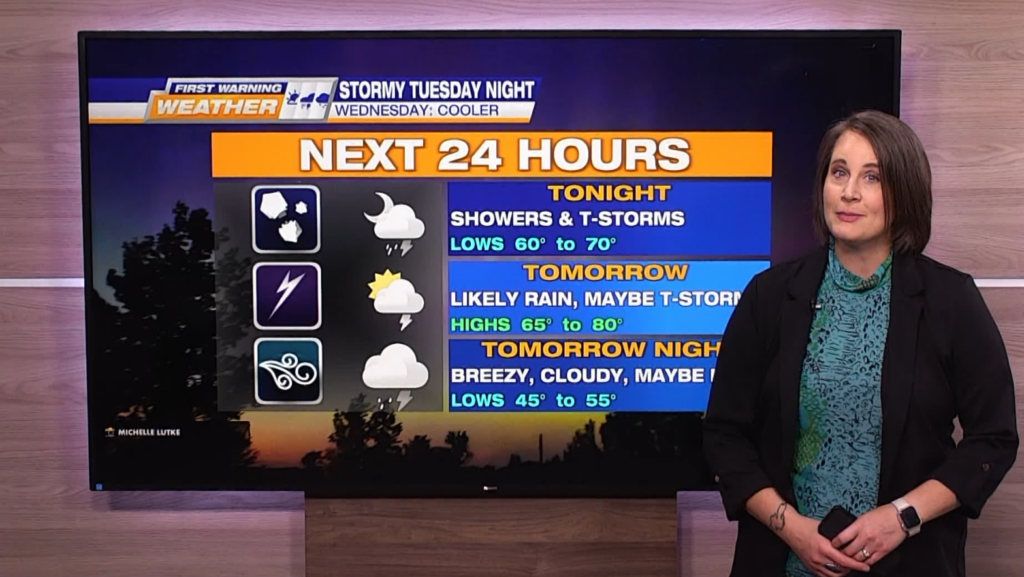 ---
Showers & thunderstorms push into the west half of the U.P. on our TUESDAY NIGHT with lows 60° to 70°.
Strong to severe t-storms are possible with hail, lightning, gusty winds, & heavy rainfall.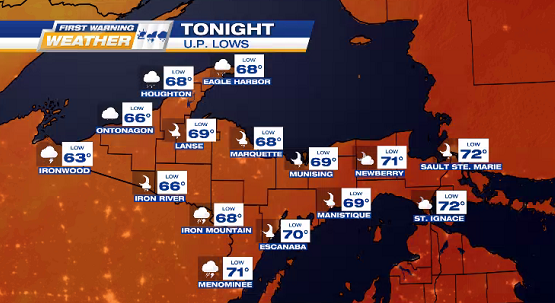 ---
WEDNESDAY showers & possible t-storms continue with cooler highs 65° to 75°.
Maybe muggy & humid until early evening hours.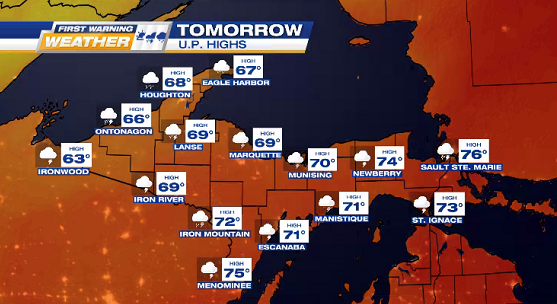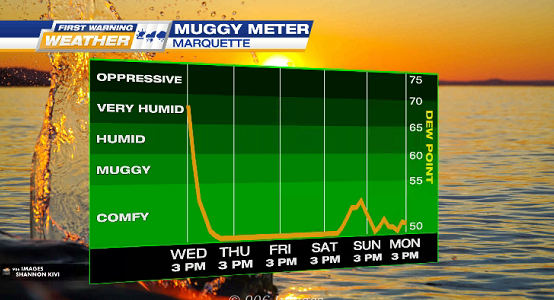 ---