FIRE WEATHER RISKS until 8 p.m. EDT
Far west U.P. counties: Gogebic & Ontonagon
Gusty south winds up to 25 mph with dry & hot conditions could lead to wildfires. Immediately report fires by calling 911.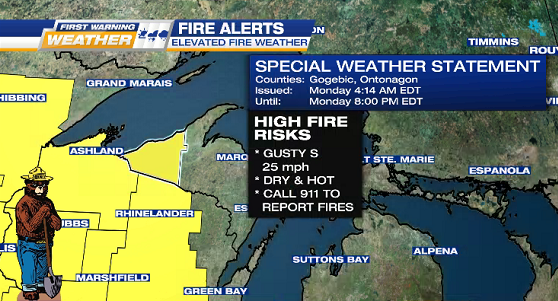 ---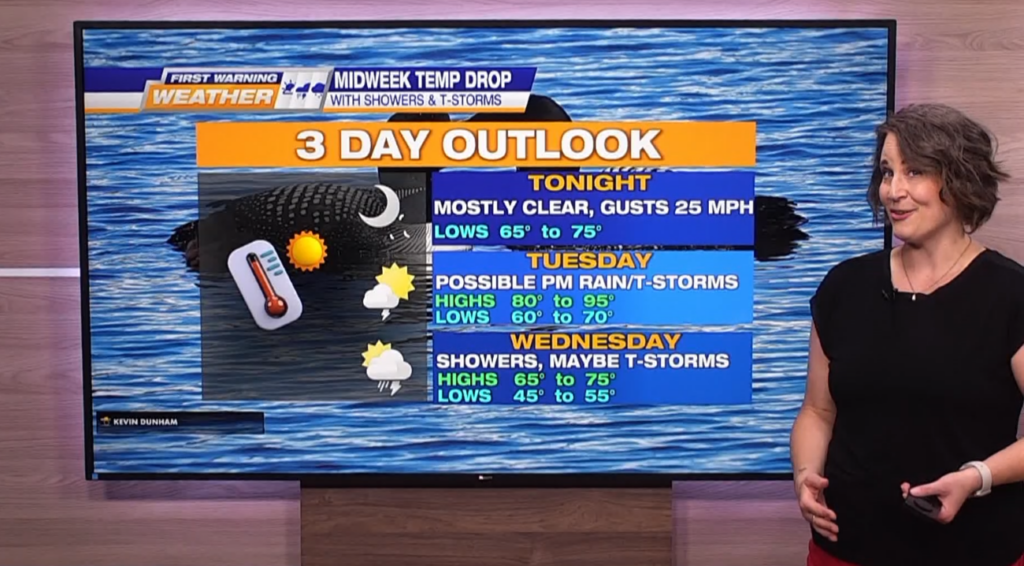 ---
Mostly clear, quiet, & calm MONDAY NIGHT with warm lows 65° TO 75°.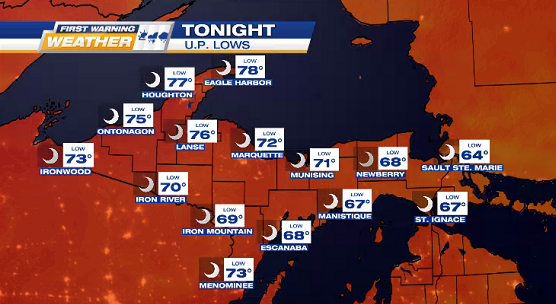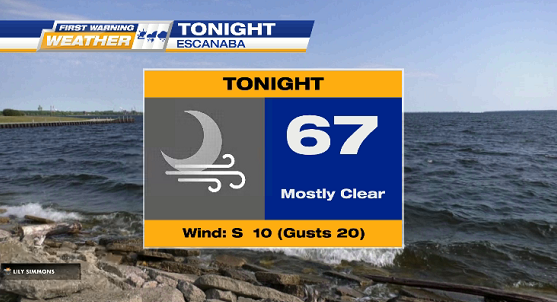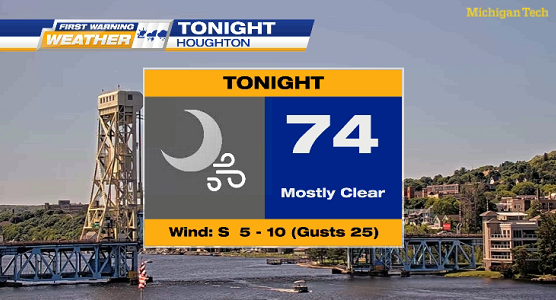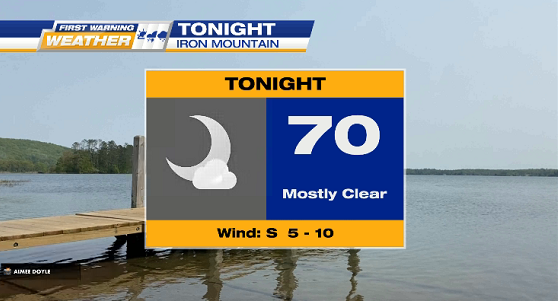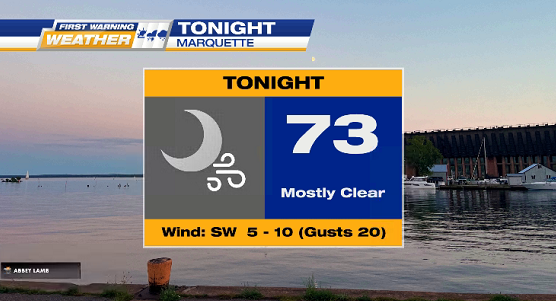 ---
The heat is on for TUESDAY too: highs 80° to 95°!
Increasing clouds & humidity throughout the day with chances for late evening showers & thunderstorms.
Very humid conditions could repeat on WEDNESDAY.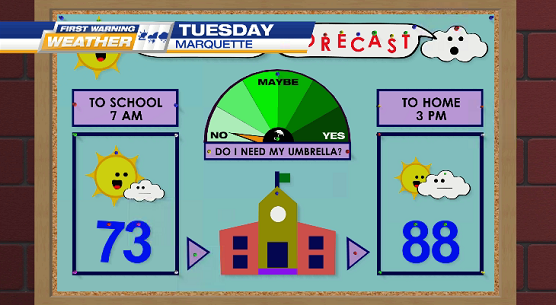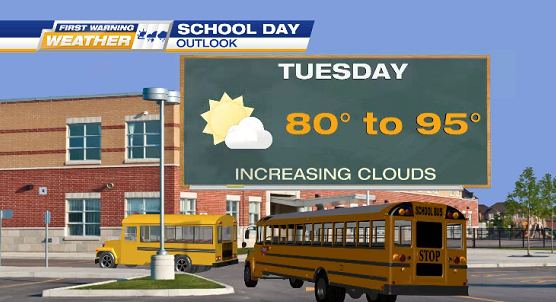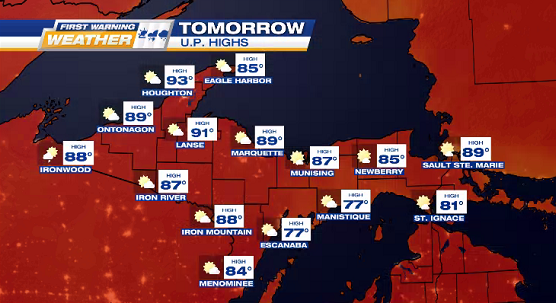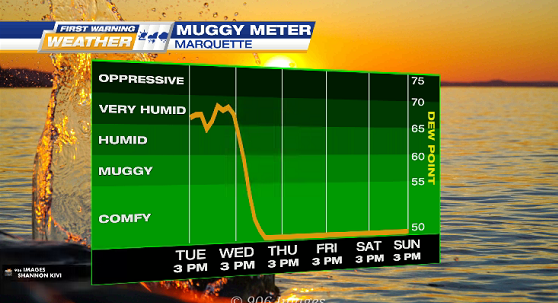 ---