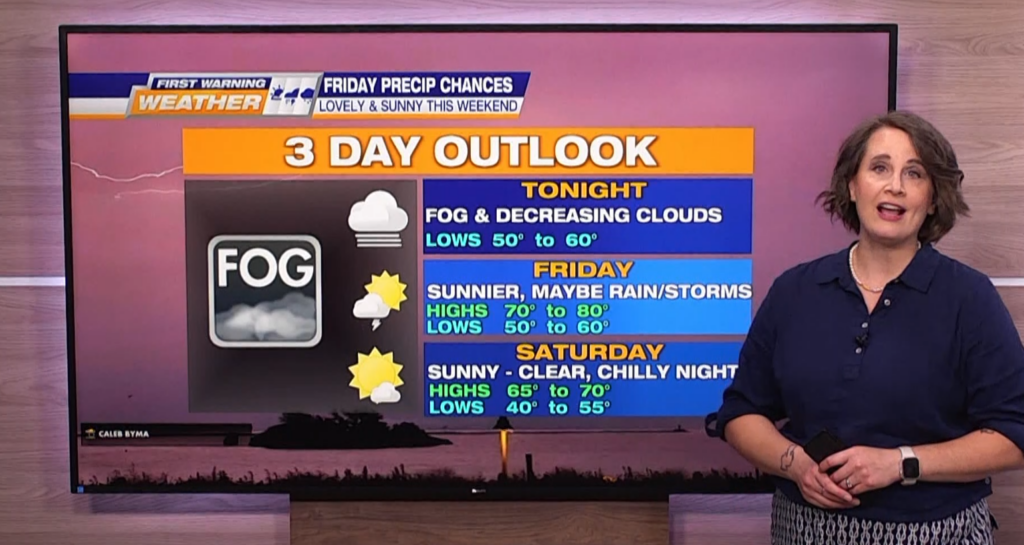 ---
Foggy (not soggy) THURSDAY NIGHT is mostly cloudy & lows in the 50°s.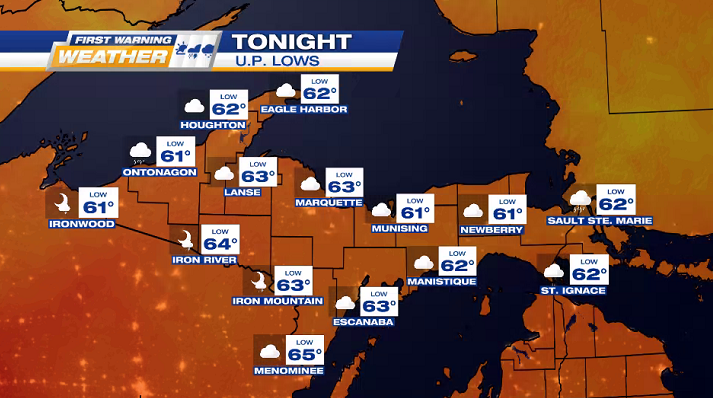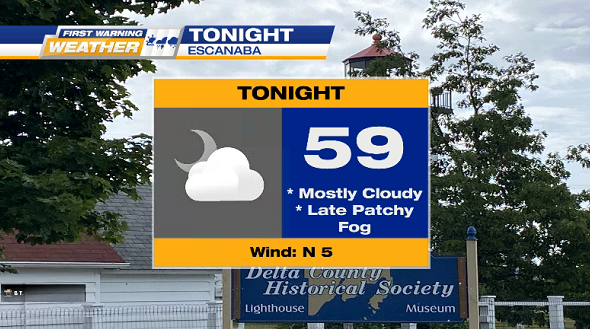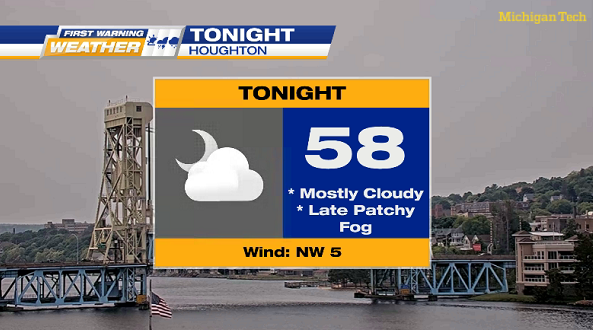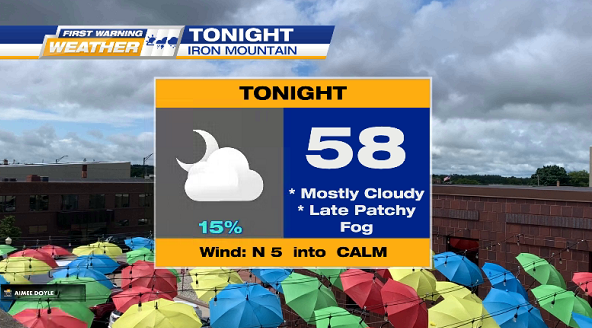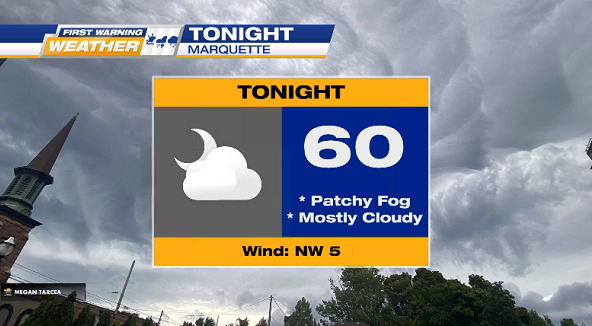 ---
FRIDAY morning patchy fog & sunnier skies increasing by mid-morning with highs in the 70°s, until a cold front drops temps a bit this weekend.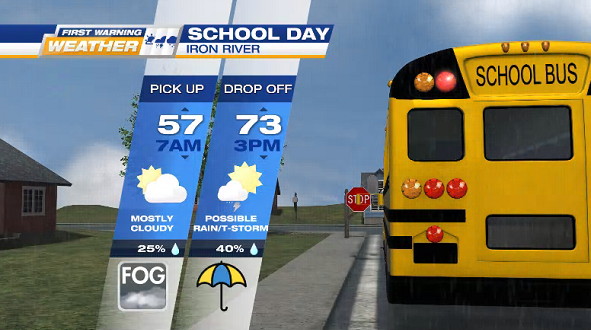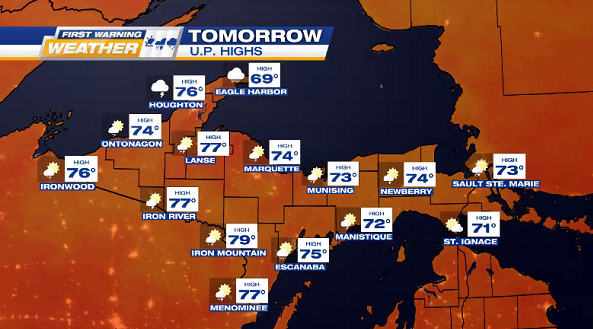 ---
Here are 3 local U.P. festival forecasts to help you plan your end of week/weekend activities:
1. THURSDAY – SATURDAY at Marquette's Lower Harbor Park is HarborFest.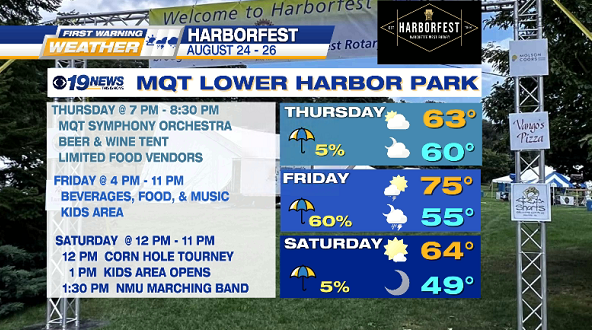 2. FRIDAY – SATURDAY in downtown Crystal Falls is Humongous Fungus Fest.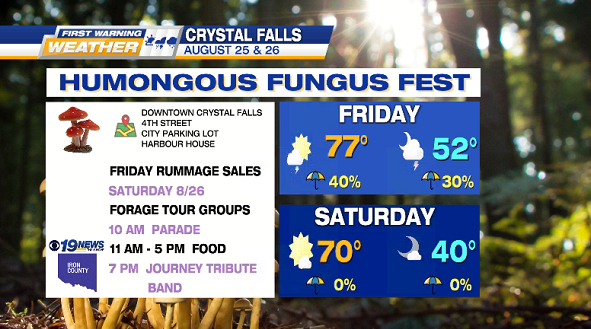 3. SATURDAY in Republic are Retro Days.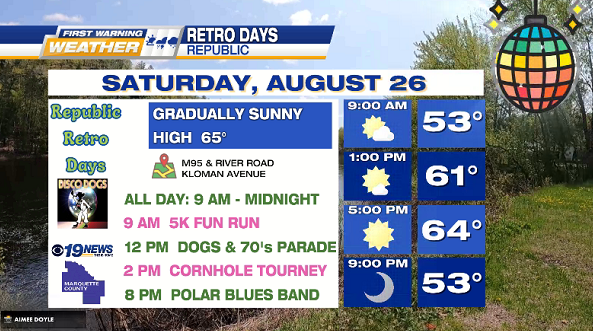 ---
MONDAY collegiate forecast looks like some sun with likely showers for now.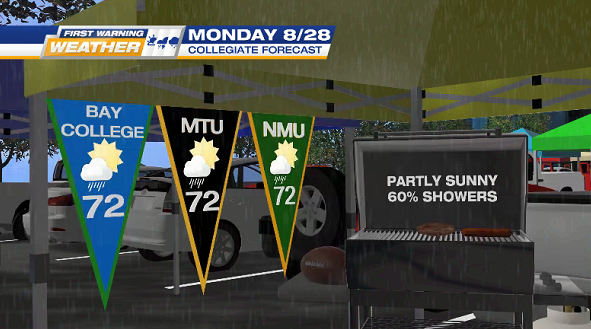 ---