---
2 WEATHER ALERTS
1. GALE WARNING
Lake Michigan & Lake Superior
Counties: south Schoolcraft, Mackinac
Stay safe & keep away from the dangerous waves (up to 12 feet), as well as break walls, piers, & river outlets running into the lakes.
Life-threatening rip currents increase the swim risk to HIGH.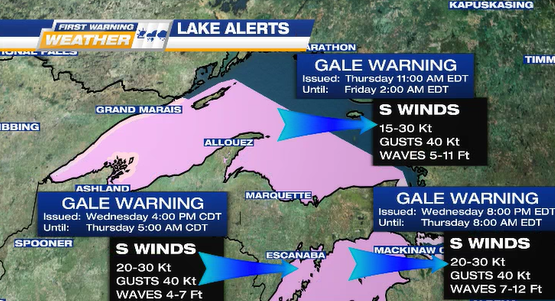 2. FLOOD ADVISORY
Counties: Delta, south Schoolcraft
Minor flooding along the lakeshore properties & low lying roads.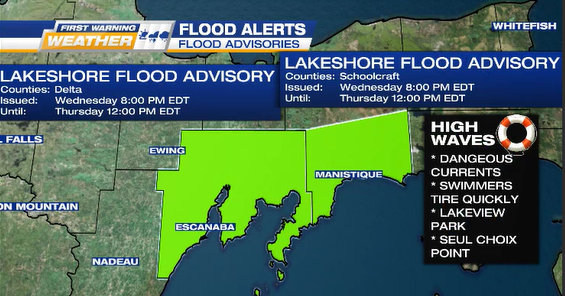 ---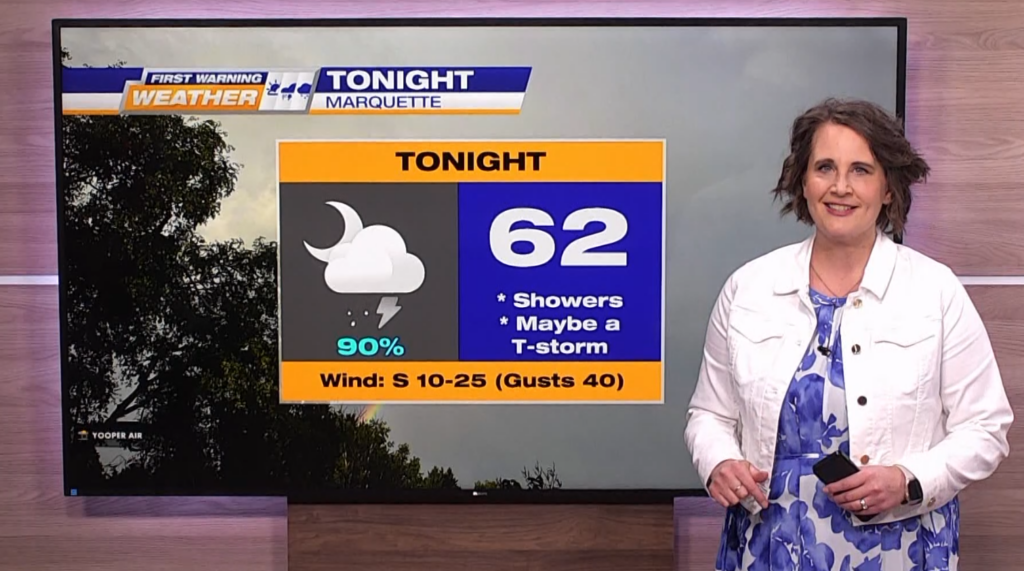 ---
WEDNESDAY NIGHT partly-mostly cloudy, gusty, & lows 55° to 65°.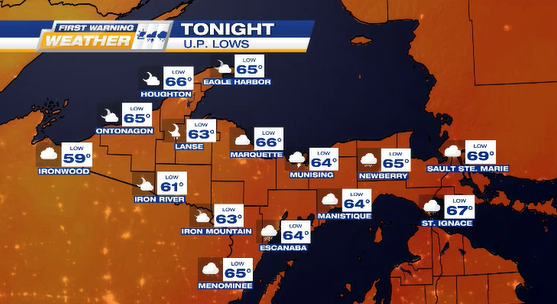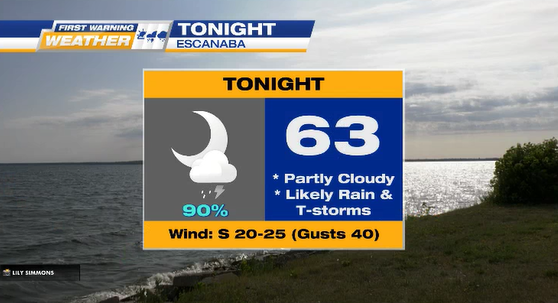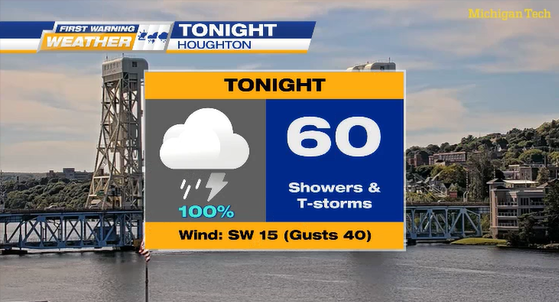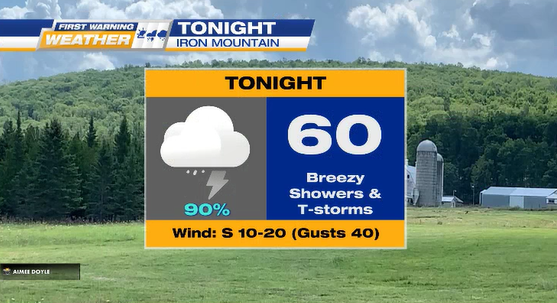 ---
THURSDAY windy gusts, scattered showers, possible thunderstorms, & cooler summer temps 60° to 75°.
HIGH swim risk for Alger & Marquette counties.
Stay on land & away from the water, break walls, piers, & river outlets.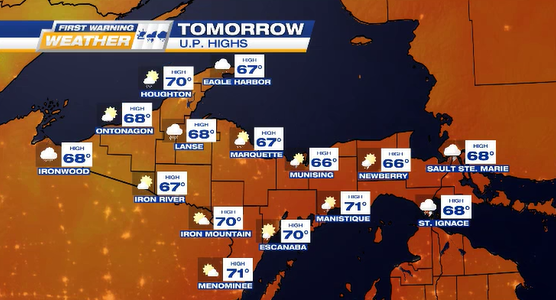 ---
THURSDAY is Honored Citizens Day (discounted ticket price for Seniors, Native Americans, & Veterans of DD214) at the U.P. State Fair
Conditions will be breezy, partly sunny, & a high of 71°.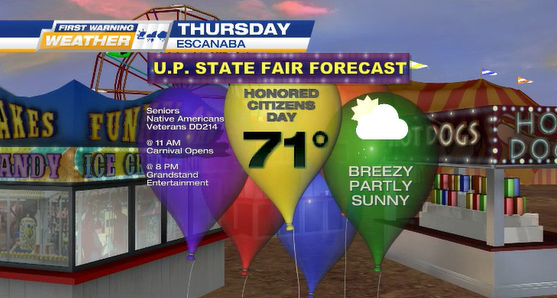 ---