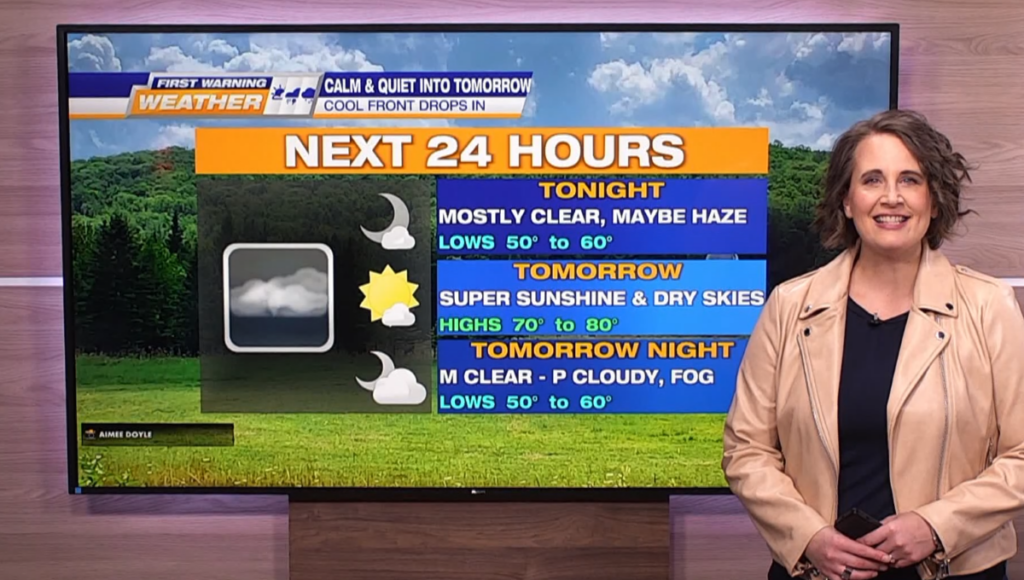 ---
See ya later, stormy showers! THURSDAY NIGHT is dry skies, mostly clear, cooler lows (mainly in the 50°s), with some possible haze (wildfire smoke).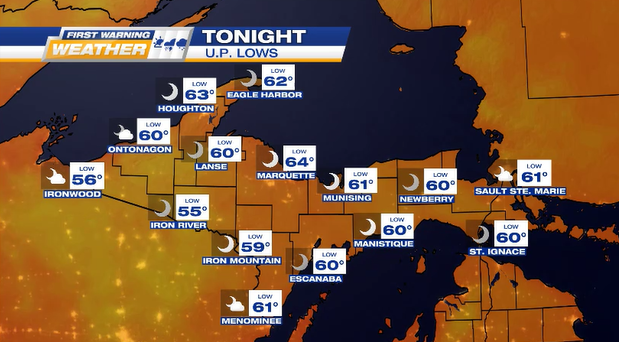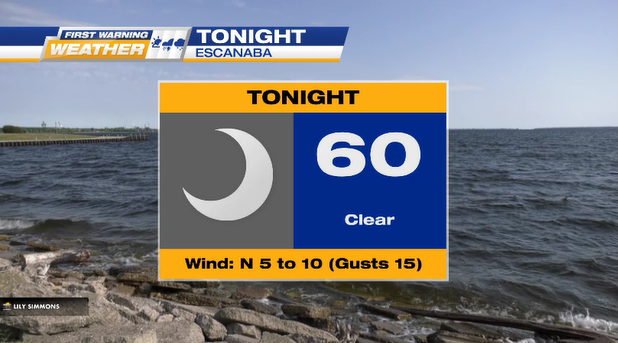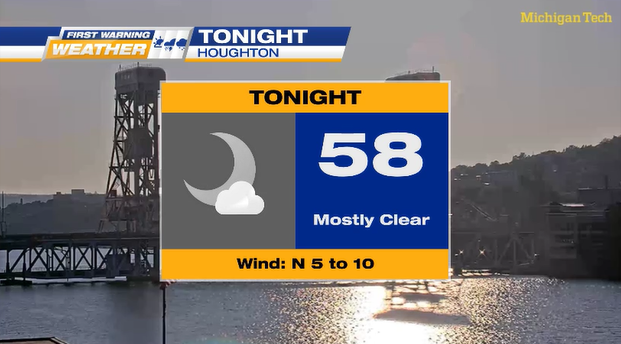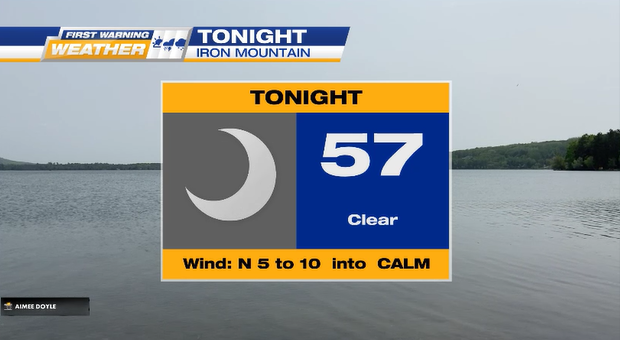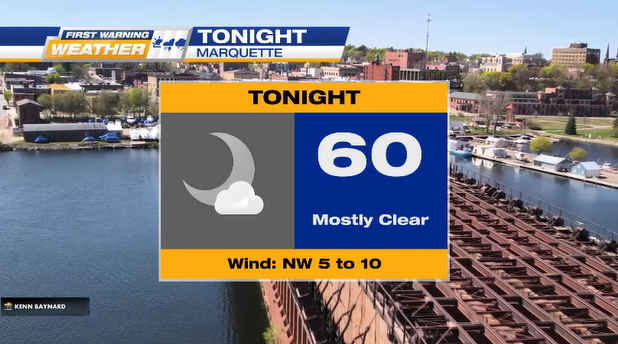 ---
Happy 100th, Kingsford!
Celebrations kicked off with fantastic weather tonight & continuing into Saturday.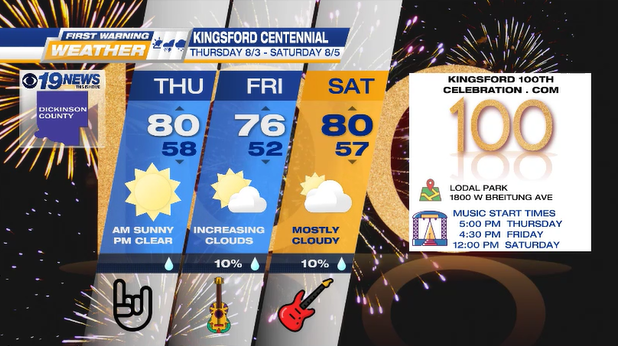 ---
FRIDAY cooler sunshine with highs mainly in the 70°s.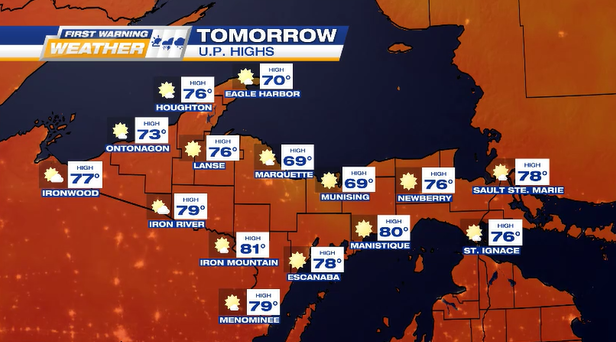 ---
Muggy heads up: Sunday afternoon could get very humid.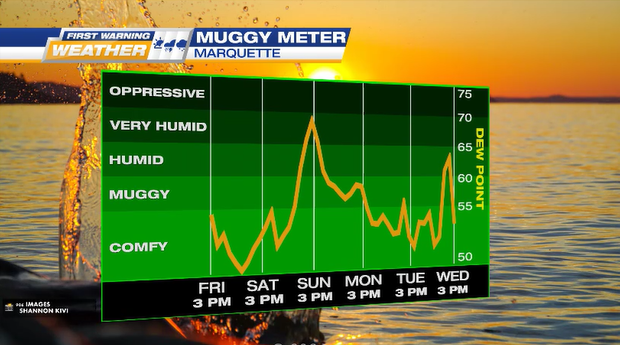 ---
ESCANABA 7-Day Outlook & Angler Young Angler Fishing Tournament (Saturday) Planner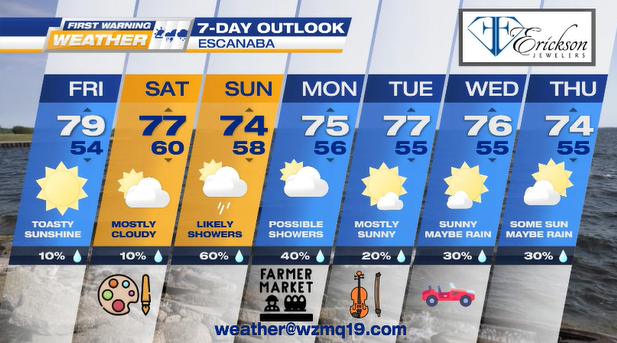 ---
MARQUETTE 7-Day Outlook & U.S. National Guts Frisbee Tournament (Saturday & Sunday)