BRIMLEY, Mich. (WZMQ) – Four juveniles will be prosecuted for damage done to the Bay Mills Indian Community Cultural Center.
Bay Mills Indian Community Chairperson Whitney Gravelle posted on Facebook that the juveniles are between the ages of 8 and 13. BMIC Prosecutor Jen Obreiter is seeking community service and restitution as part of their sentence, according to Gravelle.
Damage to the center is estimated to exceed $20,000, which Gravelle said Bay Mills must pay for out of pocket due to the tribe's policy deductible.
Gravelle said the Cultural Center is currently closed until repairs are complete, which will take place over the next several weeks.
"I want to thank our officers at Bay Mills Police Department for all their diligent work on this case. I also want to thank the community and the parents of the juveniles for their assistance in this investigation," said BMPD Chief Ron Carrick.
No further statements will be released regarding this case.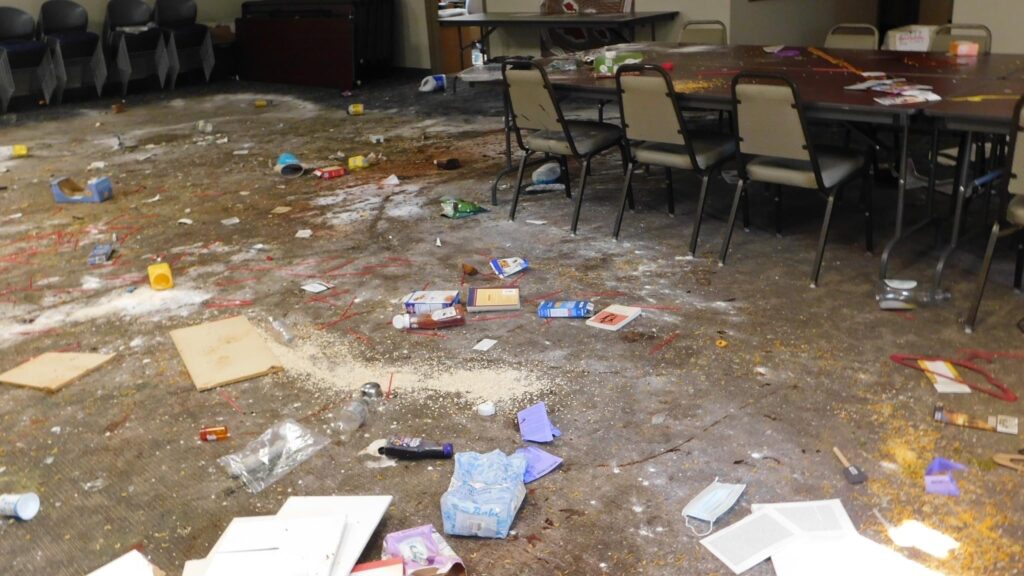 Original story (8-23-2022):
The Bay Mills Cultural Center in Brimley was vandalized, and police are asking for help finding who did it.
Bay Mills Police Department said the damage was discovered the morning of Aug. 22.
It's unknown how many suspects police are searching for.
Police said it appears the building was broken into through a back window.
It's estimated they did several thousand dollars in damage.
Anyone with information is asked to call Bay Mills Police at 906-248-3244.