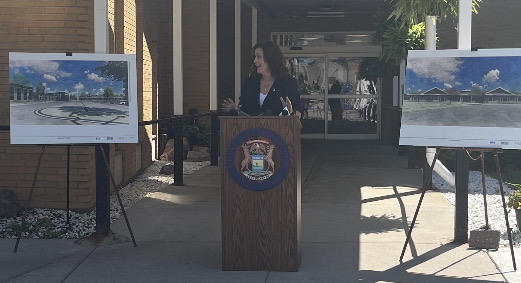 Governor Whitmer was touting her recently signed 76 billion dollar budget while touring the UP last week.
The governor made stops in Marquette and at the UP State Fair. She highlighted multiple Upper Peninsula projects that are mentioned in the budget.
That includes a new 34 million dollar D-J Jacobetti Home for Veterans and $9,150 dollars in per pupil funding for schools. That's a 400 dollar increase per student from lasts year budget and the highest in state history. 
Governor Whitmer also spoke to community leaders about the state's effort to support job opportunities across upper Michigan, as the UP continues to see a population decrease.