MARQUETTE, Mich. (WZMQ) – A home near the campus of Northern Michigan University has sustained serious damage following a structure fire Saturday afternoon.
The Marquette City Fire Department was dispatched to 1822 Van Evera Avenue at 3:32 p.m. for a structure fire. At the time of the incident none of the 4 residents of the house were home. Firefighters were able to put out the flames quickly, stopping it from spreading to neighboring homes.
According to a witness at the scene residents reported having several pets in the home which are unaccounted for.
Marquette City Fire was assisted on scene by Marquette PD, Marquette Township Fire, Chocolay Township Fire, UPHS 140 unit, SEMCO and BLP.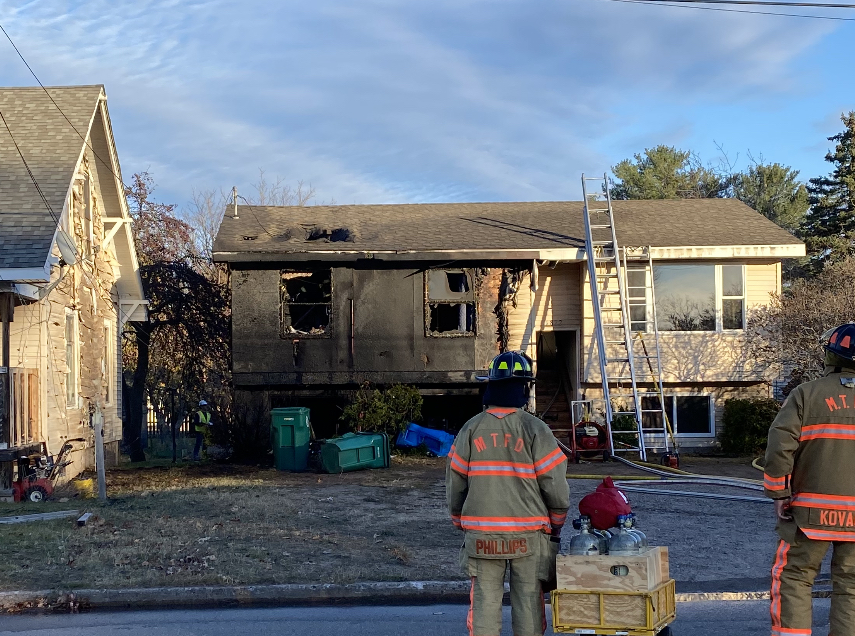 All residents were assisted by the Pigs-N-Heat Fire Relief Fund.  
As of now the cause of the fire is still under investigation. WZMQ will continue to provide updates as they become available.