Above normal temps TONIGHT (30°s) & THURSDAY (50°s), then a dramatic drop on FRIDAY (30°s).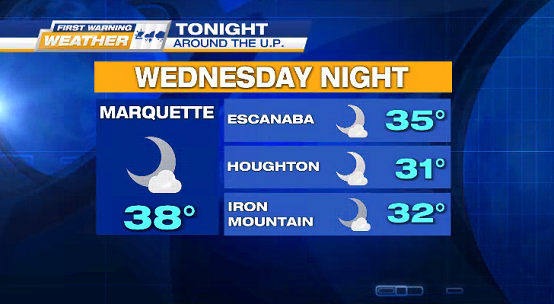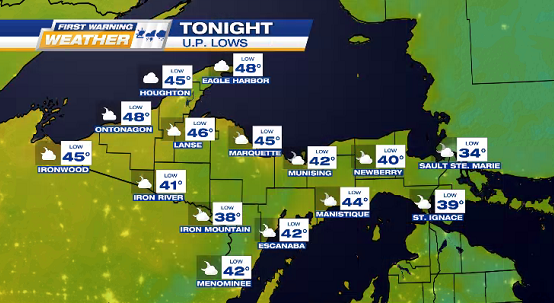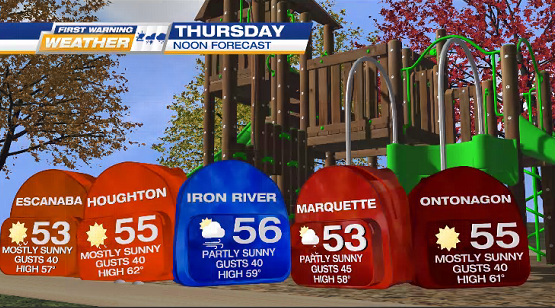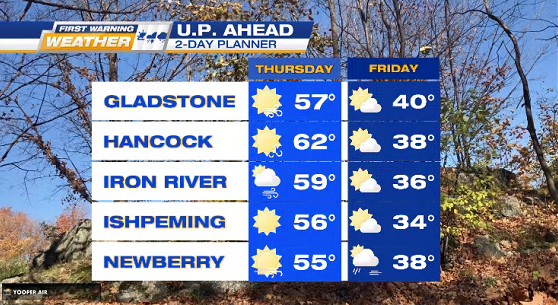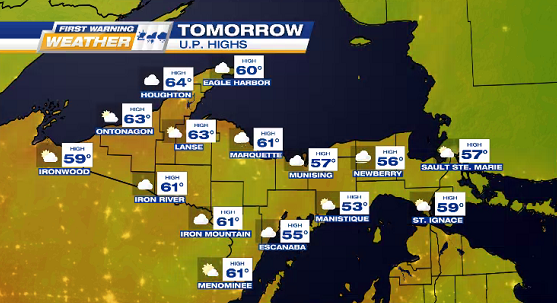 ---
Clouds roll in overnight with big southerly wind gusts for THURSDAY: around 45 mph (maybe faster) along Lake Superior & in the 30-40 mph range for the rest of the U.P.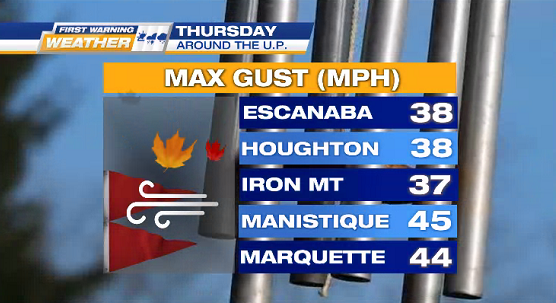 ---
THURSDAY LADIES DAY / NIGHT OUT
LADIES DAY OUT: Breezy, partly-mostly sunny, & highs 50° to 65°.
LADIES NIGHT OUT: Breezy, mostly cloudy, & temps around 7 p.m. EST will be in the low-mid 50°s.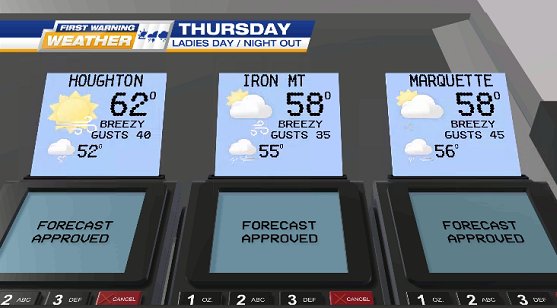 ---