The Michigan DNR's Burn Ban is back and may be here for the week, especially in the eastern U.P. While today's relative humidity is around 30%, our lack of serious rainfall, dry grounds, hot temps, & gusty SE winds (up to 15 mph) create a dangerous recipe for wildfires. Please follow burn restrictions. Click here for the latest Michigan DNR burn restriction map.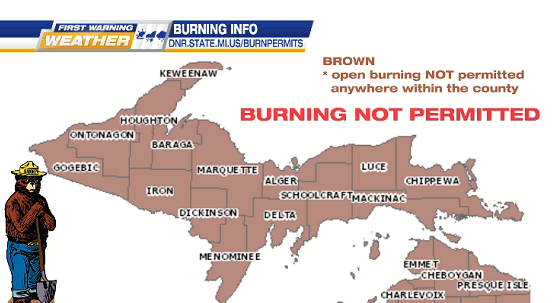 ---
TUESDAY NIGHT clear skies & lovely low 50° to 65° temps.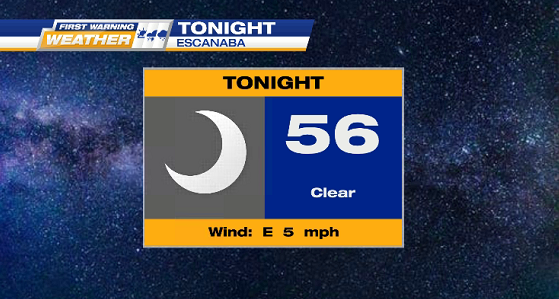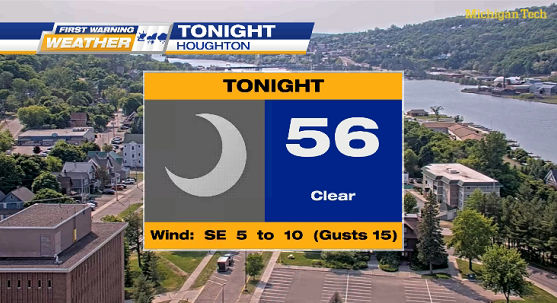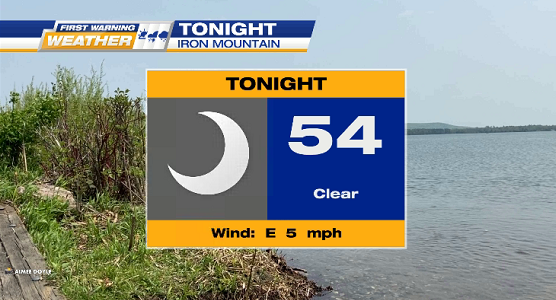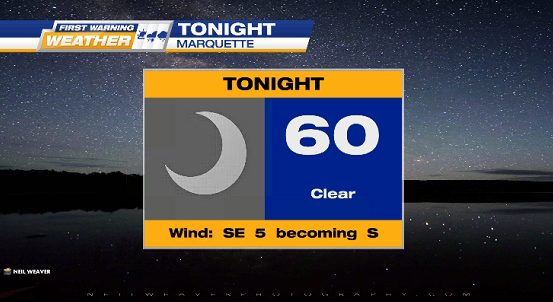 ---
Your full forecast weeknights at 6 p.m. & 11 p.m. EDT only on WZMQ 19 News.