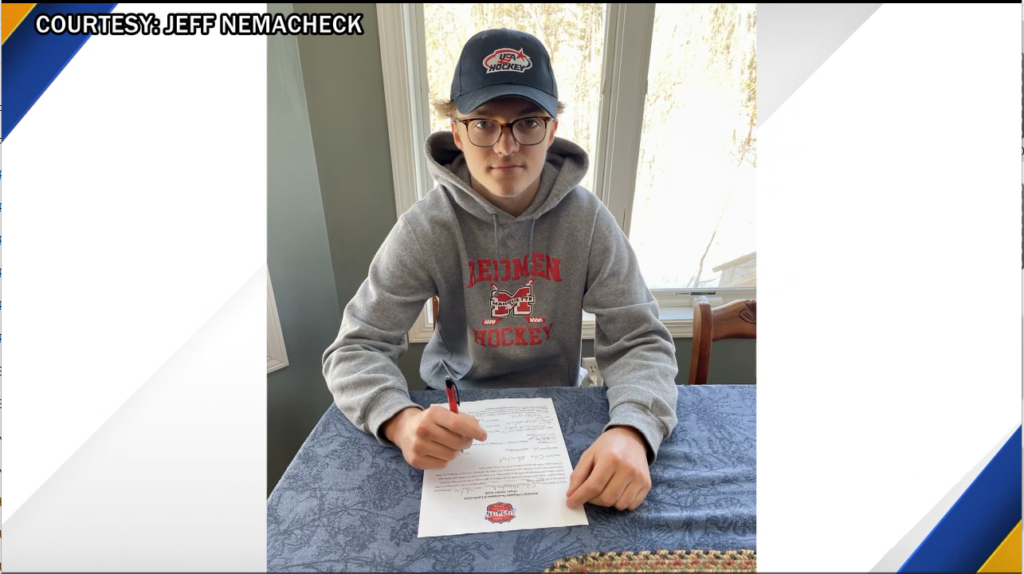 MARQUETTE, Mich. (WZMQ) – A senior at Marquette High School has just signed a contract to play hockey on the east coast.
Colin Nemacheck was recruited by the Mercer Chiefs, a US Premier Hockey League team based in New Jersey to join them next season.
Nemachek has spent the last 4 years playing for the Marquette Redmen where he earned all conference and all state recognition. Nemacheck will head to the east coast in august.
"One of their scouts called me and asked me, will I come play for [the Mercer Chiefs], and he explained it to me, said it's a good program and I thought so too," remarked Nemacheck.
Nemacheck will be living with a billet family while playing hockey in New Jersey and hopes to eventually earn a division 1 scholarship.