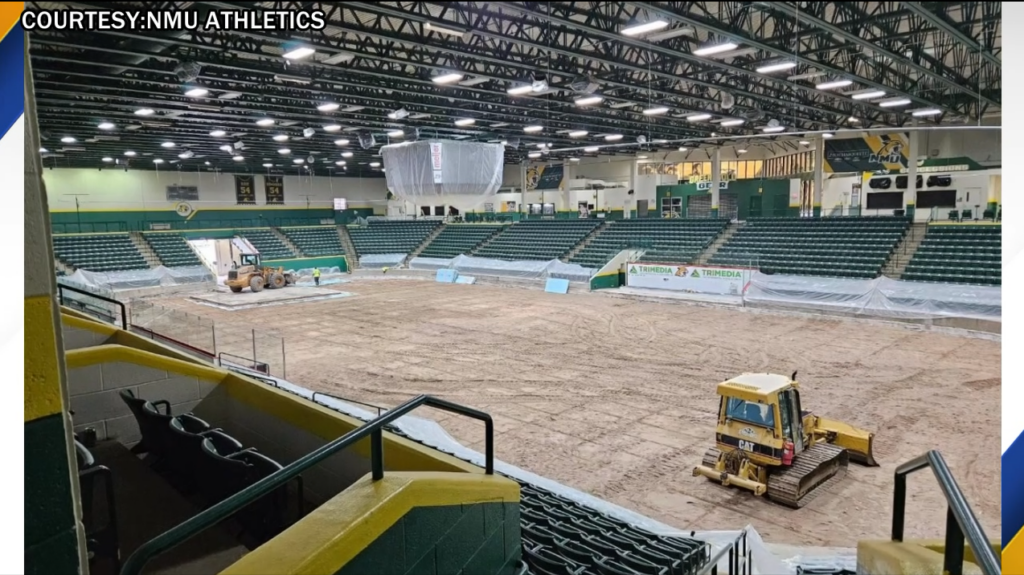 MARQUETTE, Mich. (WZMQ) – Northern Michigan University is in the middle of upgrades to the Berry Events Center in Marquette.
Currently, the Wildcats hockey team plays on an Olympic-sized rink, which is becoming increasingly less popular in Division 1 hockey. 
The school is shortening the width of the ice in the Berry from 100 feet to 94 feet. According to Athletic Director Rick Comley, the change will benefit the program.
"The hope is it will enhance recruiting. I think kids are reluctant to come to a rink that's 100 feet wide, because the bigger the rink the harder it is to score," remarked Comley.
Comley says the only reason Northern is not shortening the width of the rink more is due to sightline restrictions from seats.
Other upgrades to be completed this summer include increasing the size of the press box and new artwork in the concourse.
"[We're] Trying to stay up with everyone else, keep fresh in there, and get a hockey team that wins the games we want them to win, and fill the building," added Comley when referring to upgrades.
The NMU hockey team is currently looking for a new PA announcer. If you're interested in applying to be the next voice of the Wildcats, you can find the job requirements and a place to apply here.