MARQUETTE, Mich. (WZMQ) – WNMU-TV will host a special town hall event to discuss the impact of suicide and provide resources for solutions.
"Facing Suicide" will take place Tuesday, Sept. 27 at Northern Michigan University's Northern Center at 7 p.m. It is free and open to the public. (story continues below)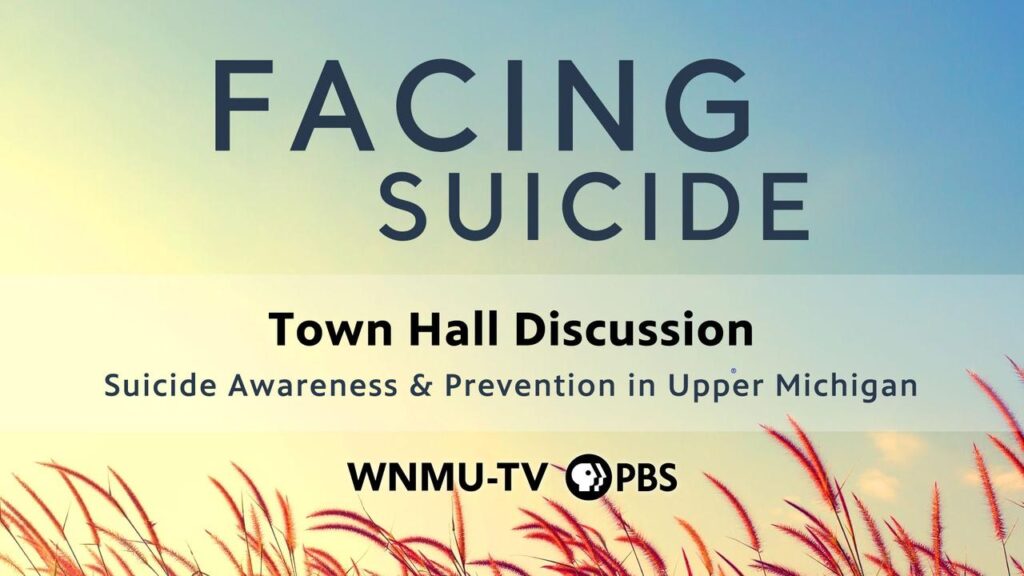 Based on the PBS documentary of the same name, "Facing Suicide" will feature U.P. mental health experts, teach how to recognize suicidal thoughts in loved ones, how to respond, and where to find resources to help.
WNMU-TV hosts Mike Settles and Ellen Doan will lead the presentation.
The event will be livestreamed online for those who can't make it in person.
More information on the panelists and event, including a link to the livestream, can be found here.