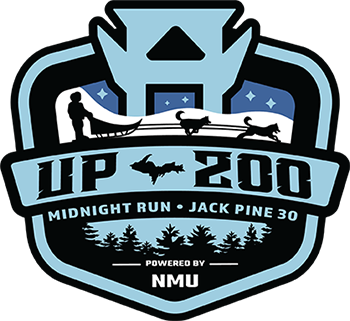 MARQUETTE, Mich. (WZMQ) — WZMQ 19 is home to "Ready, Set, Mush!" and all the excitement of the UP 200 Powered by NMU in February.
19 News is an official media sponsor bringing you the 2023 UP 200. For the first time, 19 News will broadcast the start of the sled dog race live from downtown Marquette as part of an exclusive, half-hour special presented by Northern Michigan University. 
The special will be hosted by Sarah Blakely and begin at 7 p.m. on Friday, Feb. 17, just as the race begins.
The UP 200 began in 1990 with teams that include 12 dogs on a 220-mile course with 16 hours of mandated layover time.
The start of the race promises to be a thrilling event with thousands of spectators lining the streets of downtown Marquette. The 19 News team will be staked out at primary locations to give you the best vantage points.
After the race concludes on Sunday, Feb. 19, 19 News will air "UP200 Powered by NMU Finish Line", a look at the winner and best moments from the week's activities. The special airs Sunday night, February 19 at 11/10c p.m., only on WZMQ 19.
WZMQ is proud to be part of some of the area's biggest events including the 2022 UP 200, U.P. State Fair, Festival of Sail, Community Foundation of Marquette County annual celebration and the 2023 Meijer State Games of Michigan.
The station began broadcasting news live and local from historic, downtown Marquette in October 2022.