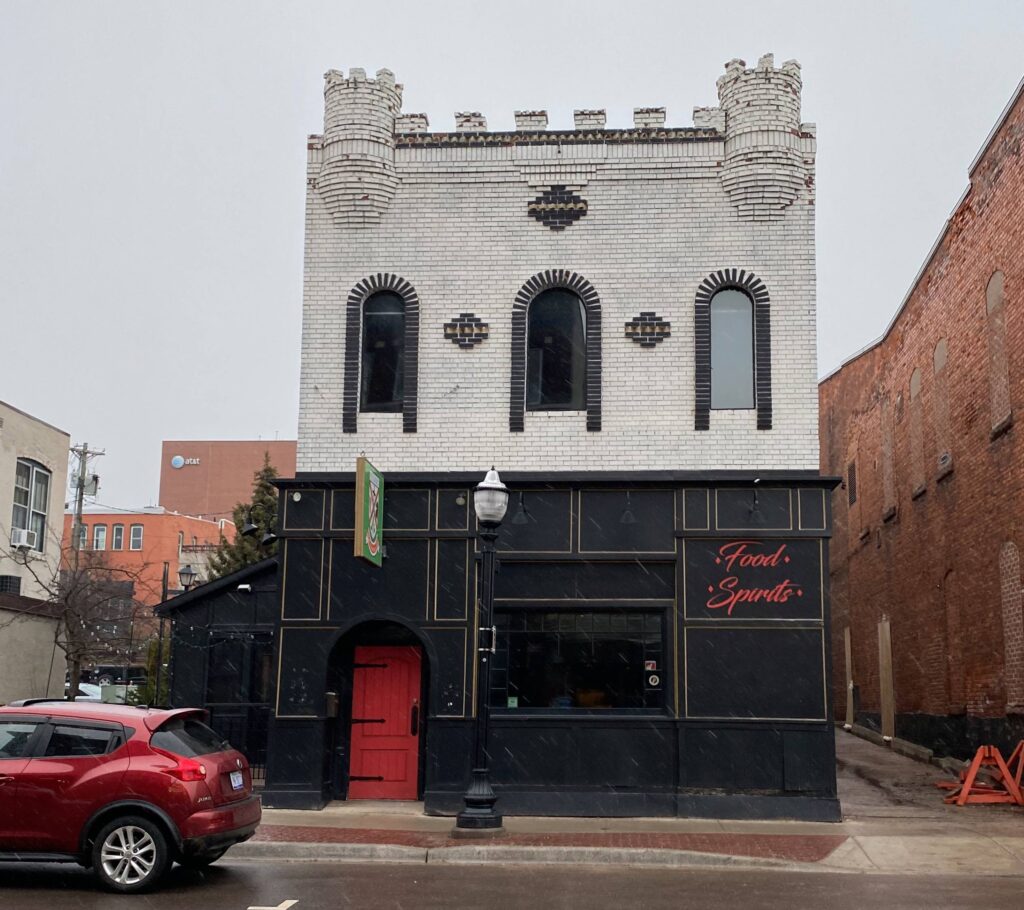 The building at 142 W. Washington St. in downtown Marquette has an interesting history. It has been home to various restaurants and businesses through the years. Most recently, it housed the Kildare Irish American Pub.
But it has never been home to a television station – until now.
WZMQ 19 became the Upper Peninsula's CBS affiliate in January. Work is now underway to transform the second floor of the building into the station's offices and studio. The project includes a new entrance, windows and reconfiguring the upstairs space for offices and a news set. Renovations will continue through summer.
The use of the historic building means WZMQ 19 will be the only television station located in downtown Marquette, an important factor in deciding where the station would be housed.
"We wanted a spot that's in an iconic and convenient setting," said John Christianson, chief operating officer for Lilly Broadcasting. "We can look out and see the magnificent exterior of the Delft. During the U.P. 200, we'll have an excellent location to broadcast all the excitement of the dog race."
Work continues to build the local news team. Reporters Mitch Rife and Sophia Murphy will provide local content on 19 News at 6 and 11. Additional announcements will be coming as anchors, meteorologists and other staff are added.
New technical equipment will be installed once the building is complete.
Meanwhile, WZMQ 19 managers are meeting with local civic and business leaders for feedback on how the station can best serve and be a good business partner in the community.