---
Your standard late Fall weather tonight & this weekend for mild temps & some gusts.
The skies will be mostly sunny during the day, mostly clear at night.
Chances of flurries mainly in the far eastern zone, but also possible in Marquette & Alger Counties.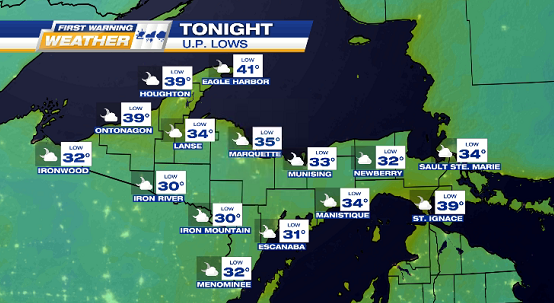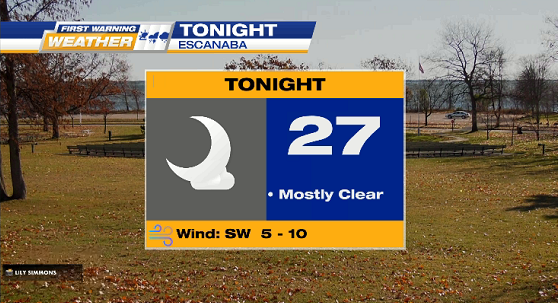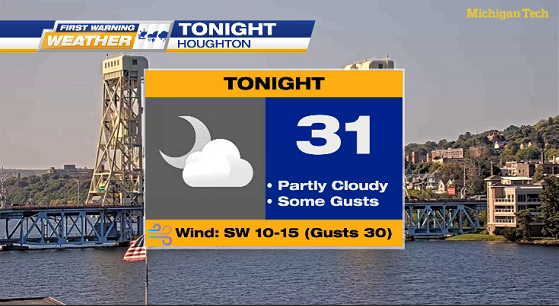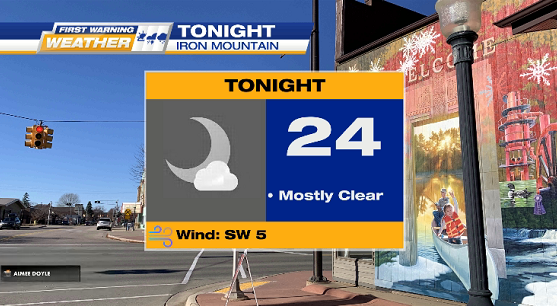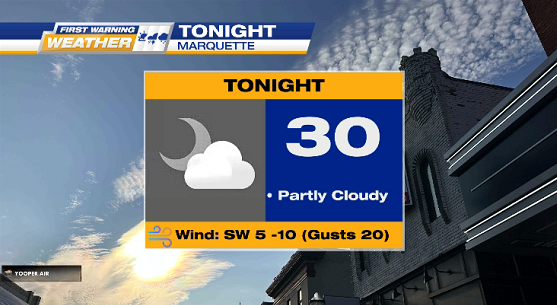 ---
Finish up Fall tasks this weekend because on Tuesday a storm system heads our way.
Chilly winds and likely lake effect snow – just in time for Thanksgiving!
Get a jump start on the snow by checking if you're gear is ready to roll!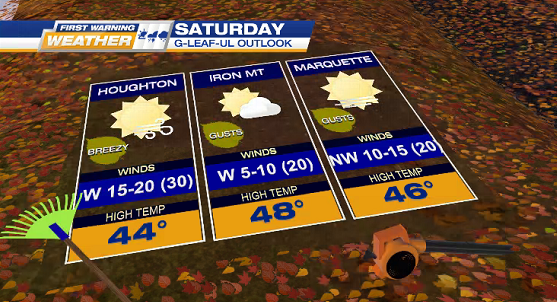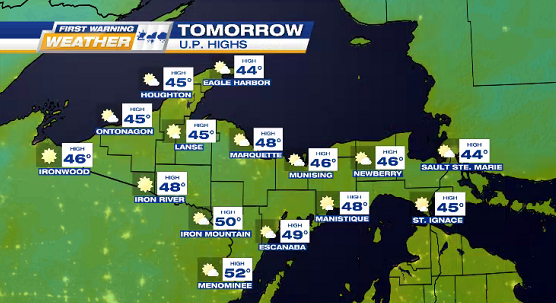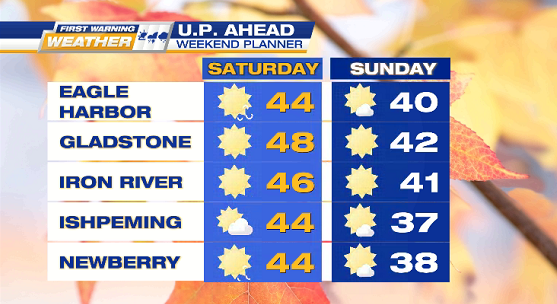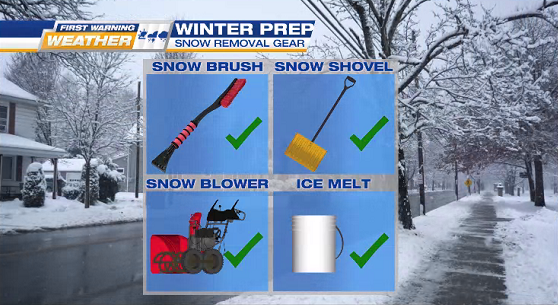 ---