MARQUETTE, Mich. (WZMQ) – November 8th marks National First-Generation Student Day, celebrating the students who are the first generation in their family to go to a University. On Northern Michigan University's campus today, First Wildcats Club, an on campus organization representing the first generation of students at NMU, was lining up for their annual group photo (pictured below).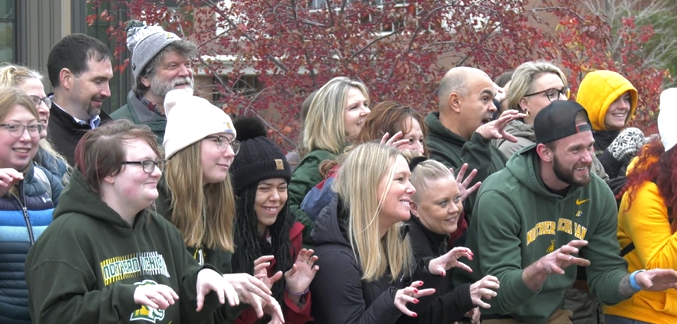 The president of the club noted that things like financial aid, meal plans and even just moving into college are new experiences for these Wildcats and it can be stress relieving to have a group of students in the same situation to lean on and make friends with.
"I just want to make sure that everybody knows what their doing I really want to make sure that everyone can be successful in life have the equal opportunity to be successful even if you didn't have the guidance of your parents," said First Wildcats President Johanna Freeman.
Click here for more information on the First Wildcats at NMU and how you can get invloved.
First Wildcat facebook page can be found here.