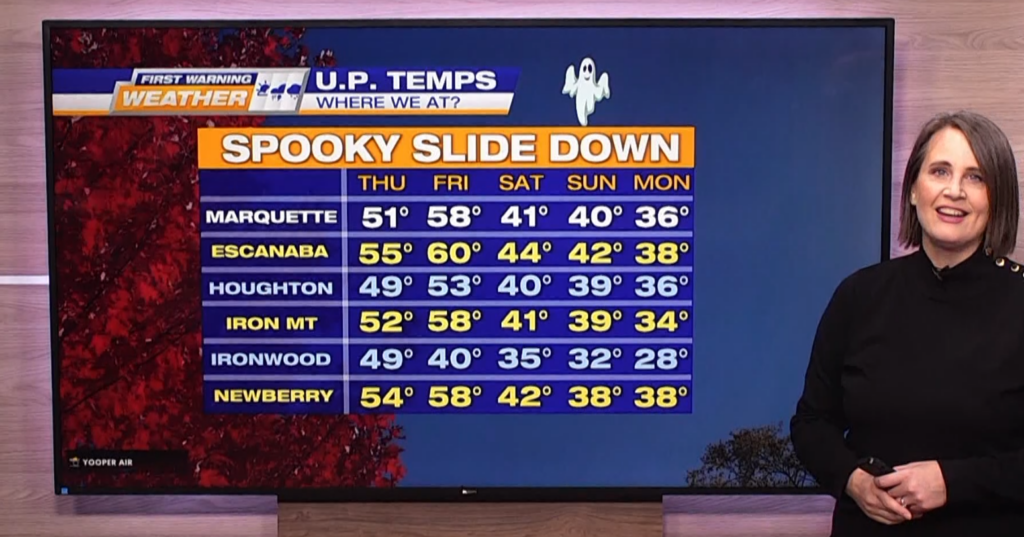 ---
WEDNESDAY NIGHT cloudy & mild lows in the 40°s – expect fog & rain showers to creep in overnight starting on the west coast.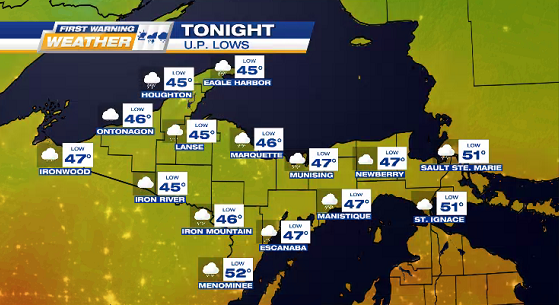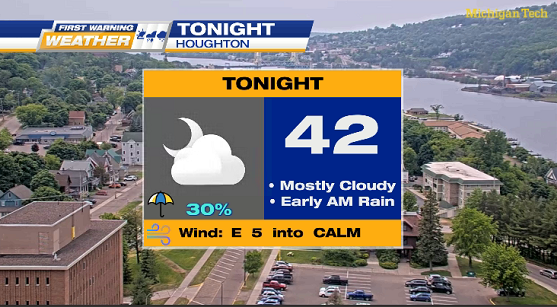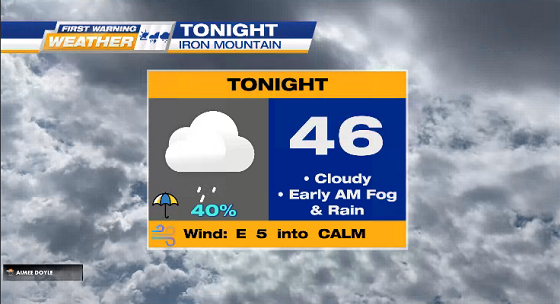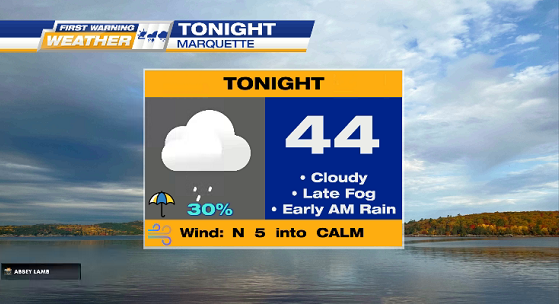 ---
THURSDAY rain showers & fog start rolling in very early in the morning (3/4 a.m. EDT) & continue across the U.P. into the night; highs 45° to 60° & lows 40° to 50°.
Remember to use those low beams & give yourself extra space/time when driving through fog.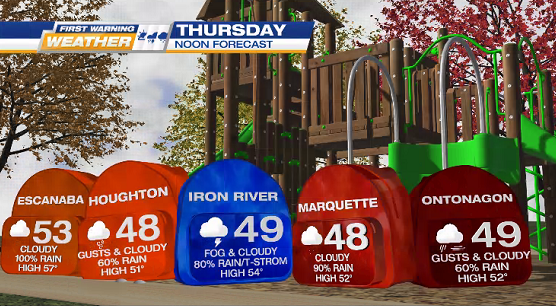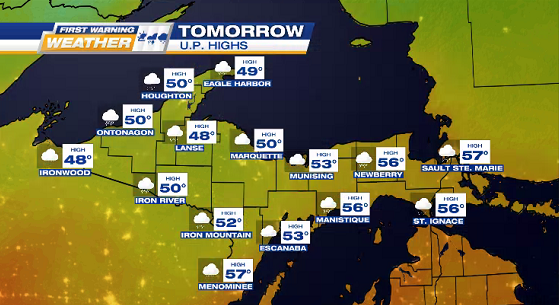 ---
HALLOWEEN OUTLOOKS
SATURDAY, October 28 from 4 p.m. to 7 p.m. EDT
Downtown Marquette Trick-or-Treat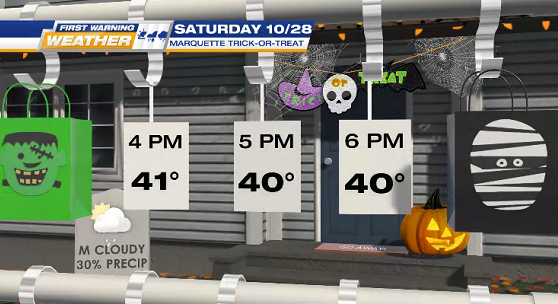 TUESDAY, October 31
DAYTIME: partly sunny, 30-70% snow showers (higher % for north half), & highs in the 30°s
NIGHT: partly cloudy, 0-40% snow showers (higher % for north half), lows in the 20°s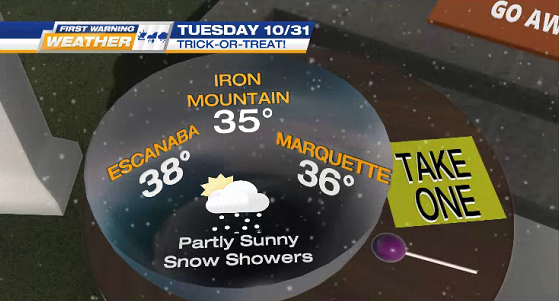 ---