FASTCAST 10-9-23
I did it – I turned on the heat today. If you didn't, that's ok – I still like you.
This week may be a good time to check if your heating system is fully operational & winter ready: chilly day & evening temps hang in the 30°s & 40°s.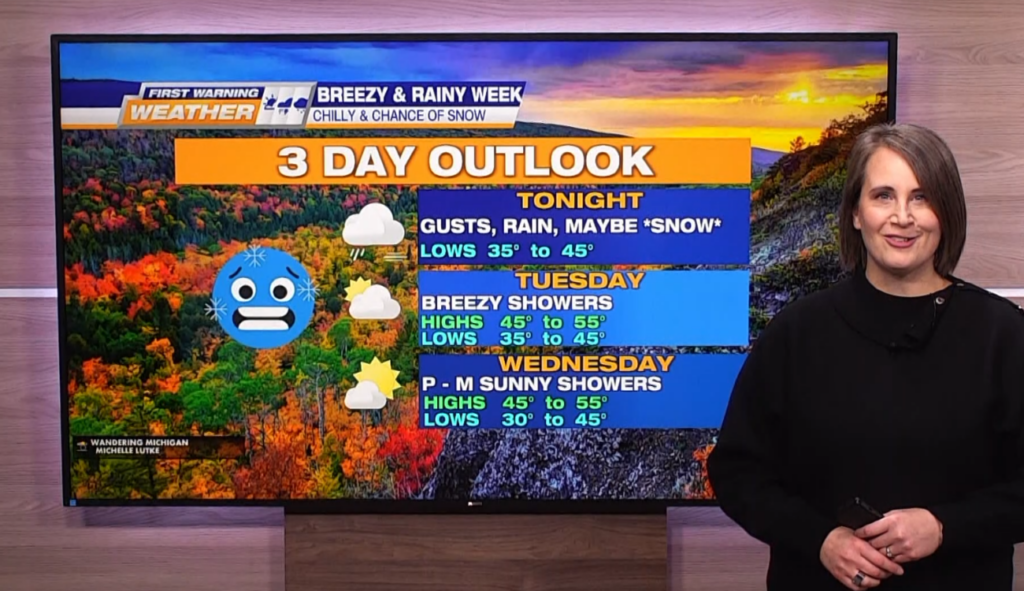 ---
Michigamme Highlands could have snow mixed into these scattered MONDAY NIGHT showers with lows 35° to 45°.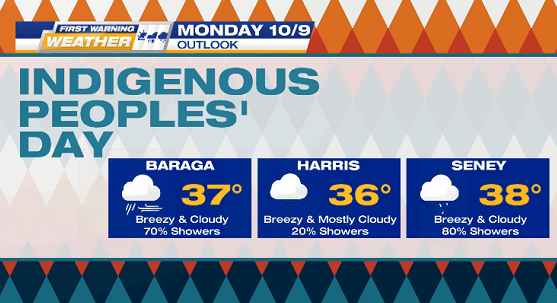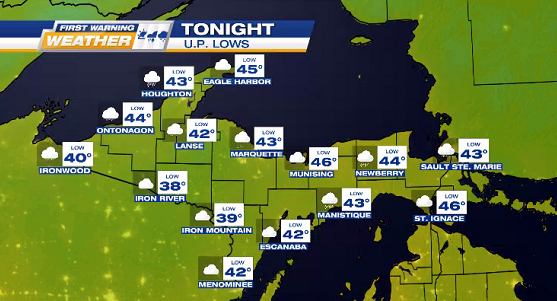 ---
TUESDAY & WEDNESDAY breezy, mostly-all cloudy, chances of scattered showers, & highs 45° to 55°.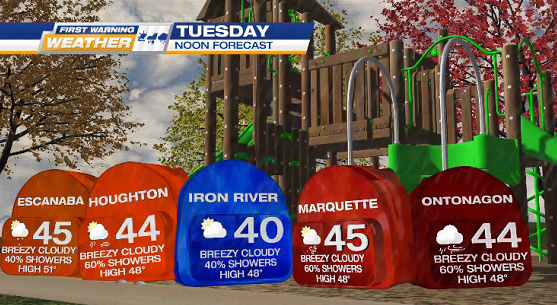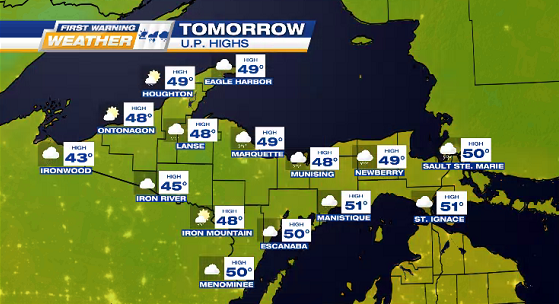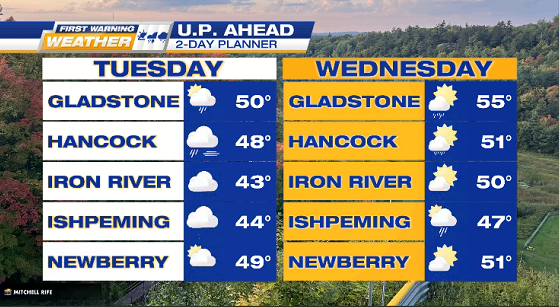 ---