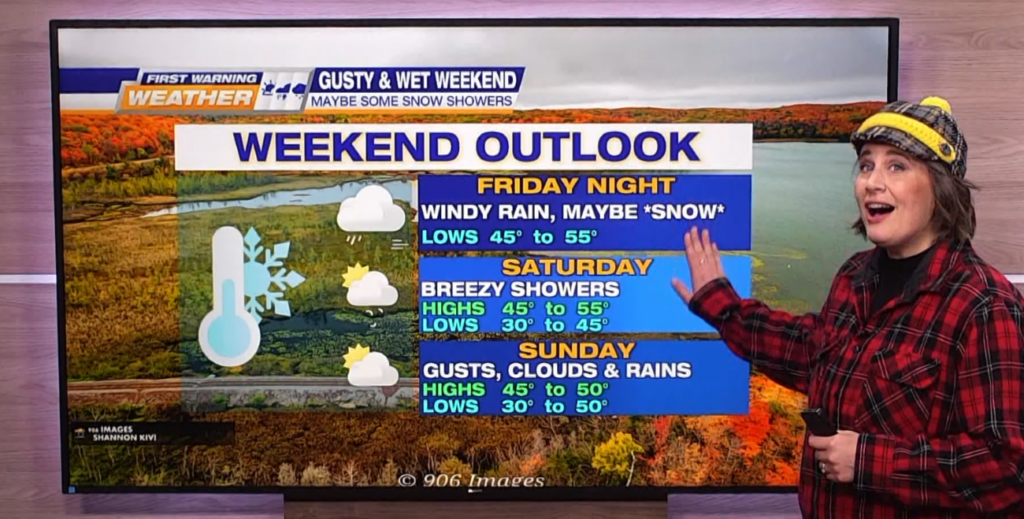 ---
There it is – the "S" word: SNOW! Chances of snow showers AFTER MIDNIGHT for west interior: Baraga, Gogebic, Iron, & Marquette counties.
Prior to that, our FRIDAY NIGHT will have strong N / NW winds (Gusts up to 35 mph), rain showers, & chilly lows overnight: 35° to 45°.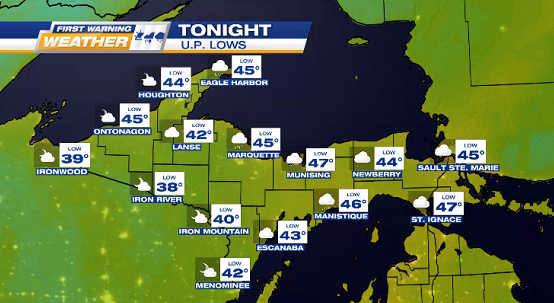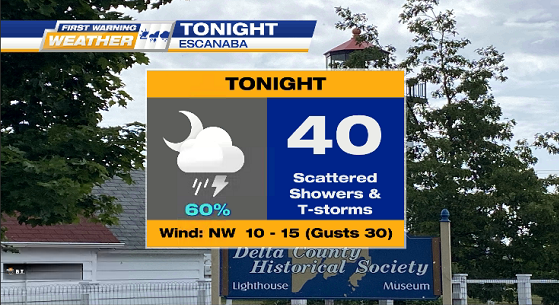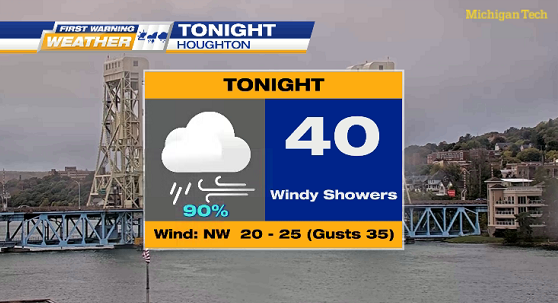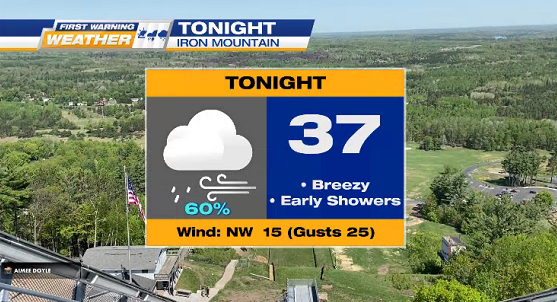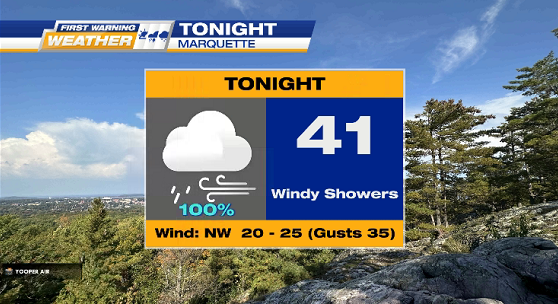 ---
Repeating this windy rain forecast for SATURDAY & SUNDAY with crisp daytime highs 45° to 55° & cold lows 30° to 50°.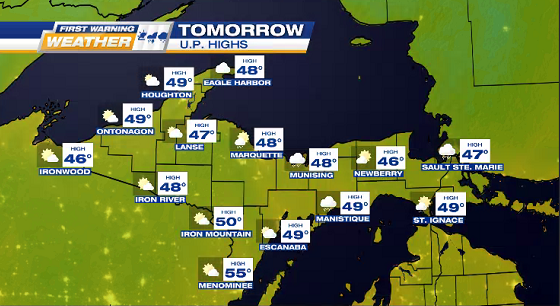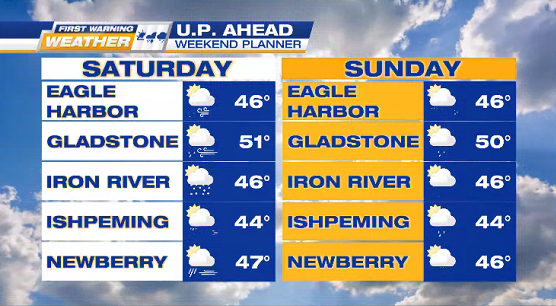 ---
FALL FOLIAGE in da U.P. – a bit of green still in the eastern counties…not for too long though.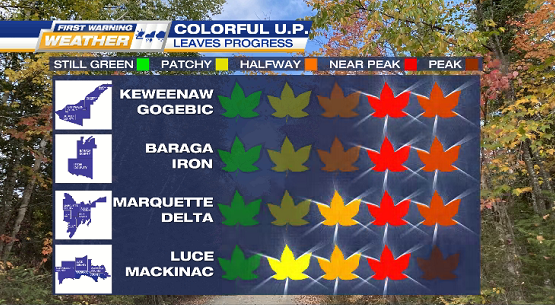 ---
MONDAY – Indigenous Peoples' Day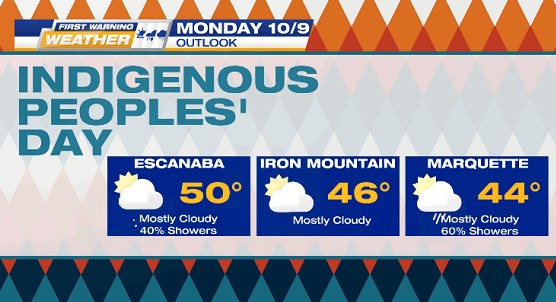 ---