MARQUETTE, Mich. (WZMQ) – Marquette Mountain Resort hosted their 3rd annual Art on the Mountain, and it was a great success.
The mountain was filled with guest exited to see what local artist brought to the table. Ranging from painting, prints, woodwork, sculptures, jewelry, and more Art on the Mountain had something for everyone to see.
The show brought in about 20 artist booths scattered throughout the inside and outside of the resort, giving artist plenty of space to showcase their homemade items
"I think overall this is a great avenue for a lot of the artist in our local area," says Cindy Silva, Owner of Great Lakes Gems. "We are able to get the last hurrah of the summer. Since fall almost here, we all get a chance to one more time meet new people looking for things from the U.P."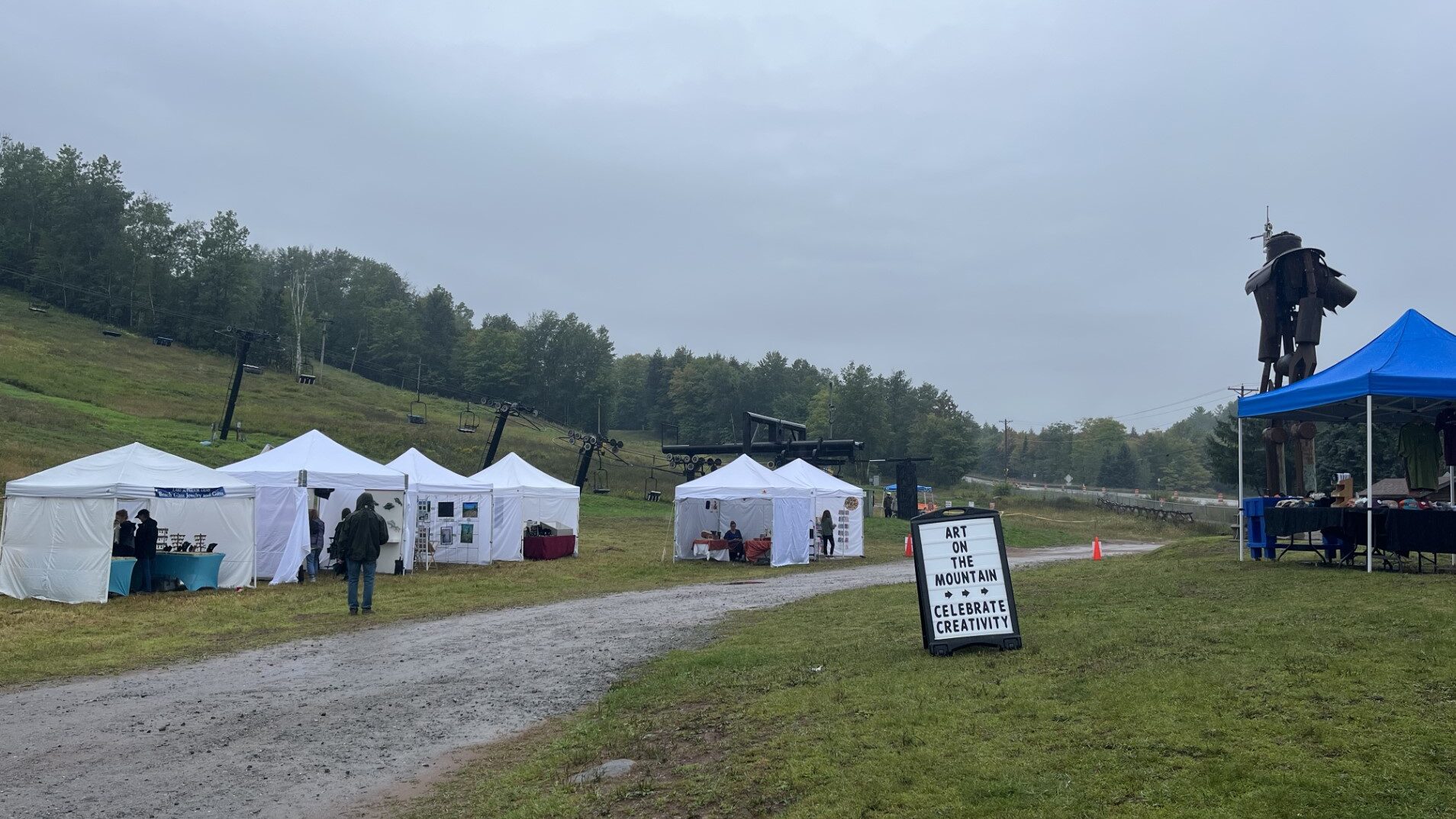 Although there was rain on Sunday, many of the artist didn't seem to mind, some even stating that the rain may have helped to pull in more business, with people looking for things to do.
"Early on we are seeing more come in," says Silva. "So hopefully throughout the day more will join us, for all the artist."
Music on the Mountain started later in the day, with musicians playing in a large tent located outside the Tbar.
Although the music started later in the afternoon, the atmosphere of Art on the Mountain seemed to stay up beat, with radios playing throughout the buildings, so guest could browse while listening.
The Tbar was open for the entirity of Art on the Mountain, giving guest the ability to grab a snack while looking through the artists booths.
A portion of the profits from the Tbar will be donated to the Women's Center of Marquette, an organization that provides counseling, education, and advocating for survivors of domestic and sexual abuse.
Art on the Mountain was sponsored by The Fire Station.