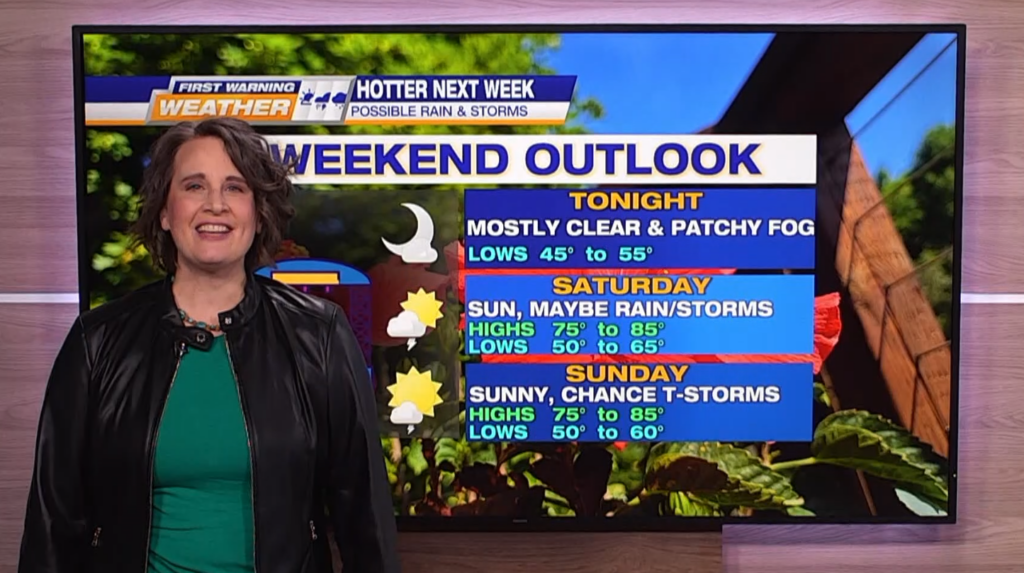 ---
Mostly clear & chill 40° to 55° (coolest inland & in the east) Friday night.
We could have some overnight patchy fog, possibly lingering in the early hours of Saturday.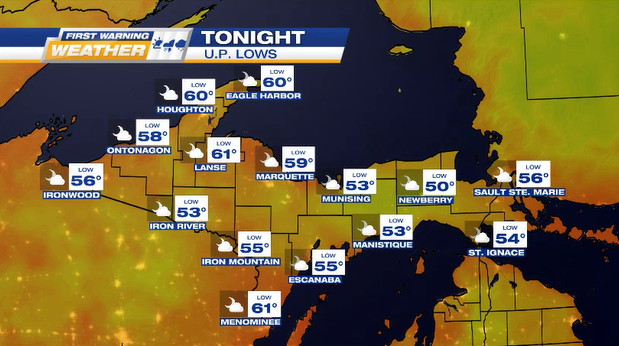 ---
It's a weekend for outdoor adventures with these forecasts!
SATURDAY U.P. State Parks & SUNDAY Hike Planner for Bond Falls (Paulding)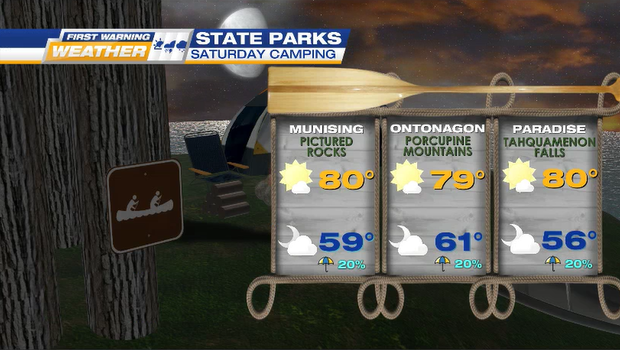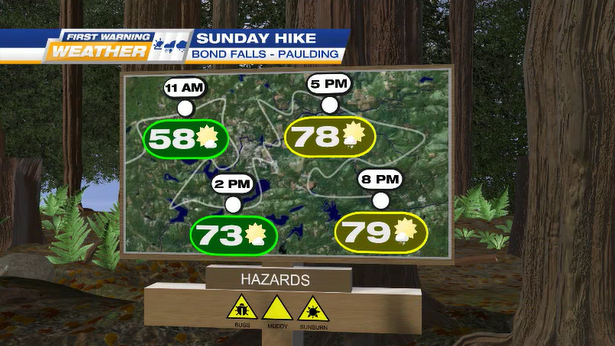 ---
SATURDAY (repeat on SUNDAY) mostly sunny, chances of afternoon pop-up showers & thunderstorms, & highs still grooving mainly in the 70°s.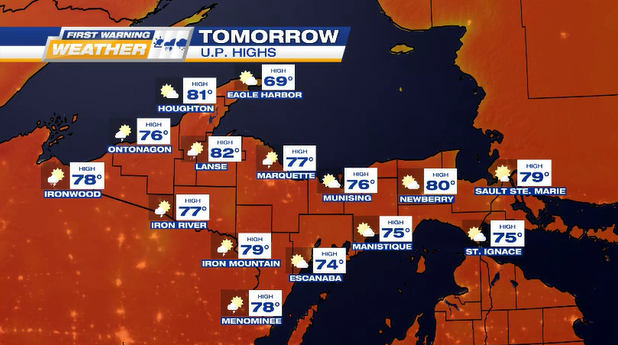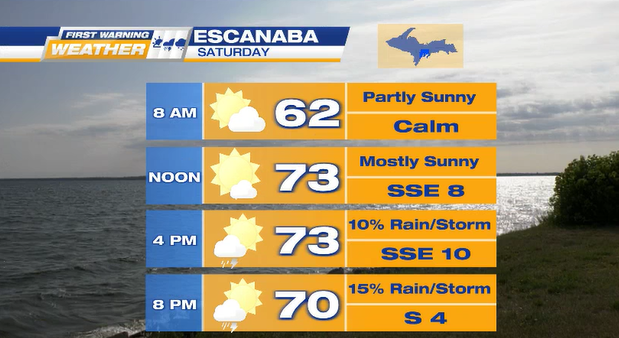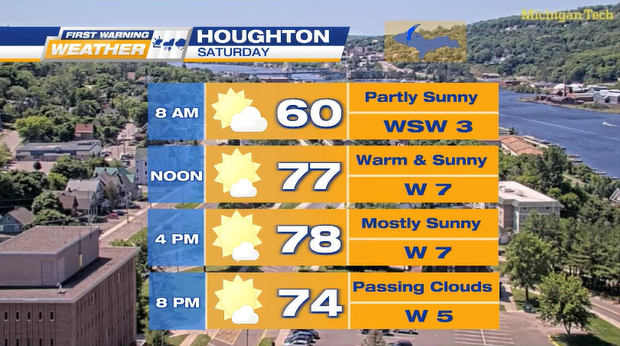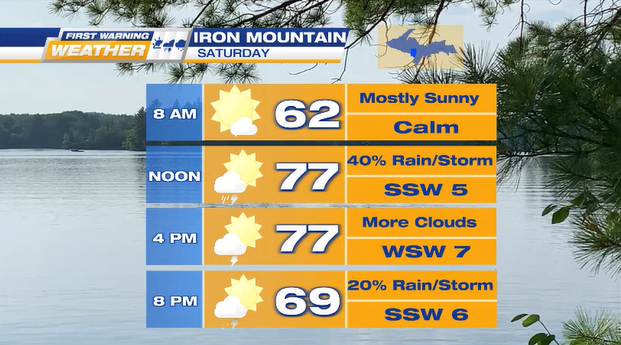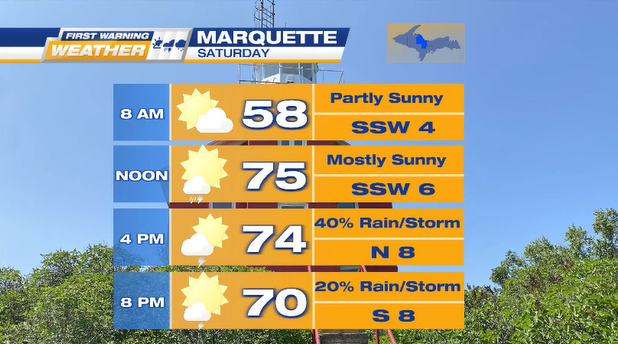 ---
ESCANABA Northern Lights Music Fest & 7-Day Outlooks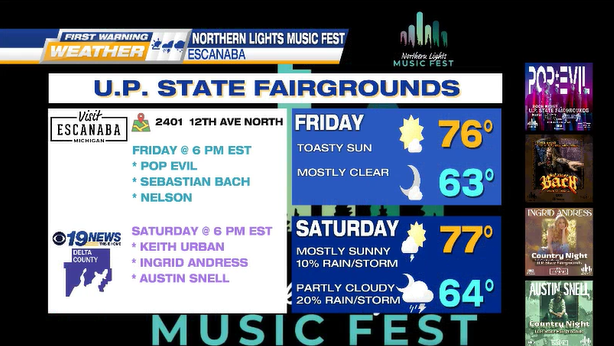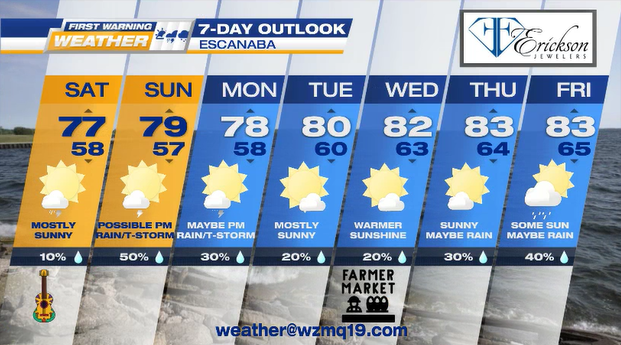 ---
MARQUETTE Hiawatha Music Festival & 7-Day Outlooks