Canadian wildfire smoke & haze has returned.
AIR QUALITY WARNING: midnight Friday until midnight Saturday from Gogebic into Alger & Schoolcraft counties.
Saturday air quality index expected to hover in the "Unhealthy for Sensitive Groups" range, but could climb into the "Unhealthy" (for everyone) range.
Sensitive groups include people with lung issues (asthma, heart disease, etc.), plus children and older adults; these folks should limit time outside.
---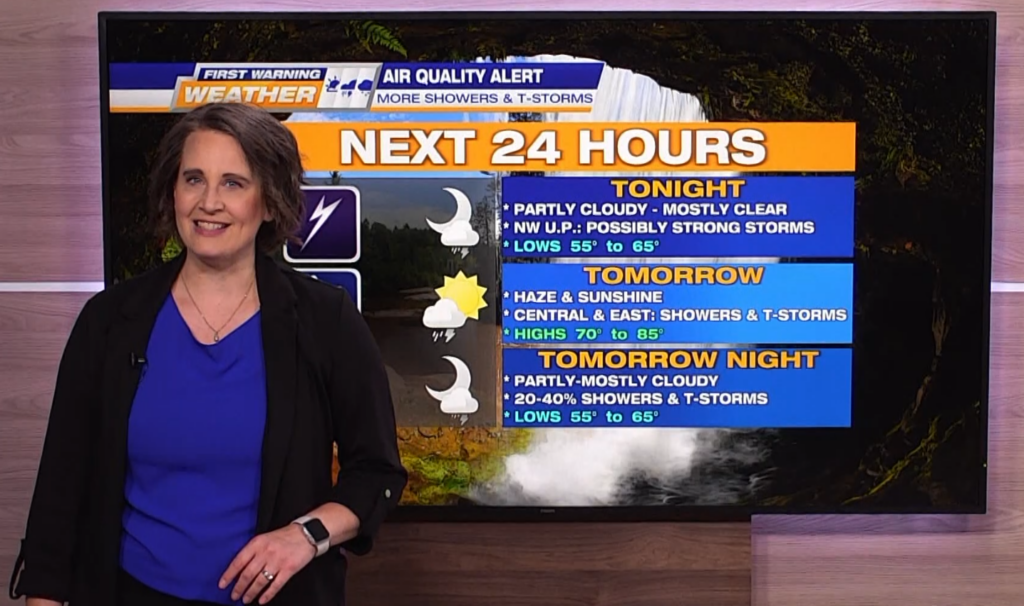 ---
Heads up NW U.P. counties: possible strong thunderstorms on this tonight could be gusty with frequent lightning & small hail.
Other than that, our FRIDAY NIGHT forecast: partly cloudy to mostly clear, overnight haze, lows 55° to 65°.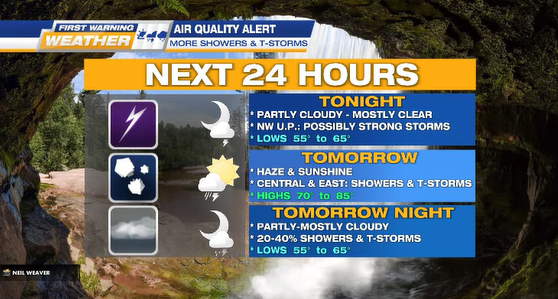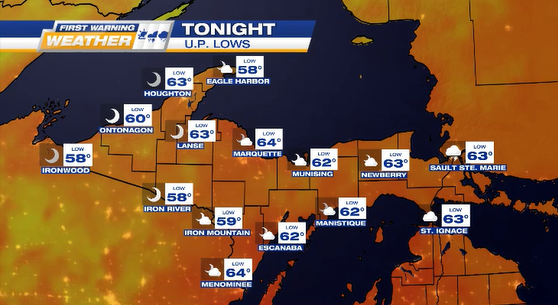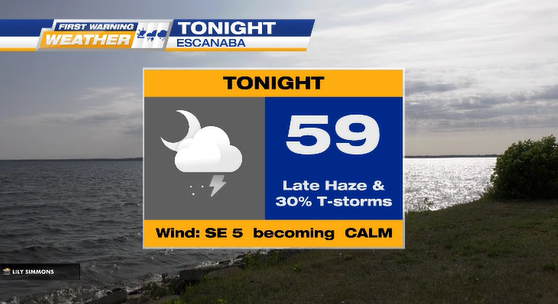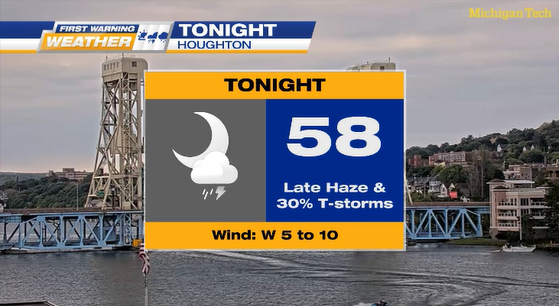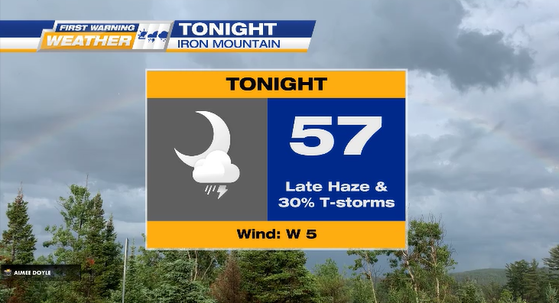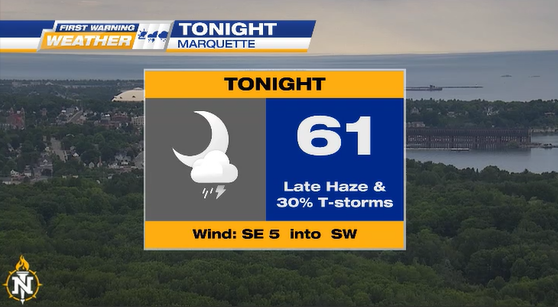 ---
Striking facts & reminders about lightning: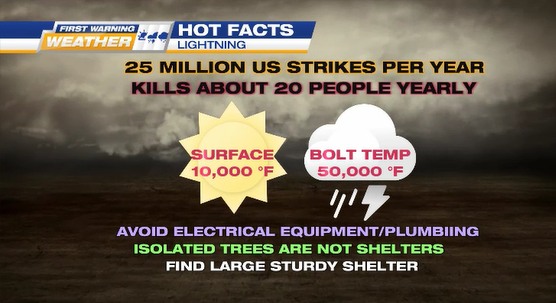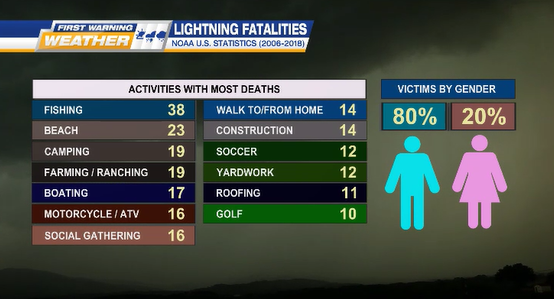 ---
SATURDAY haze, partly-mostly sunny, possible showers & thunderstorms, & highs 70° to 85°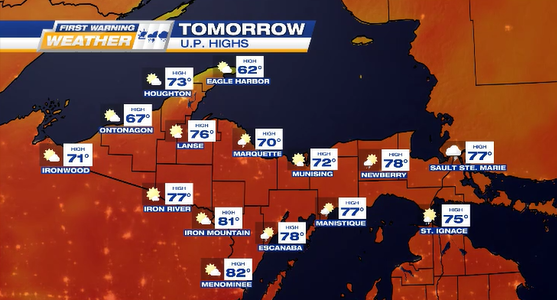 ---
Saturday's Canal Run in Hancock: haze, mostly sunny, 20% midday showers (noon to 2 p.m.), & lovely 60° running temps climbing to a high of 72°.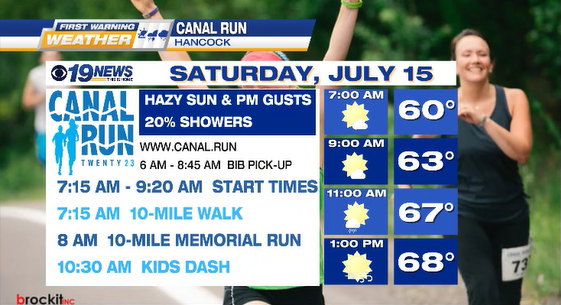 ---
Trails could get a little slick this weekend in Munising, especially on Sunday for The Crusher 906 Adventure Team enhanced gravel event.
Helmets on & collect as many mud medals as ya can!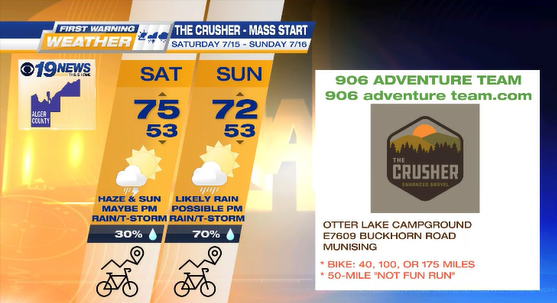 ---
ESCANABA
Saturday 7/15 from 8 a.m. to noon @ 1501 Ludington Street
Farmer's Market

Friday 7/21 to Saturday 7/22 @ U.P. State Fairgrounds (2401 12th Avenue North)
Northern Lights Music Festival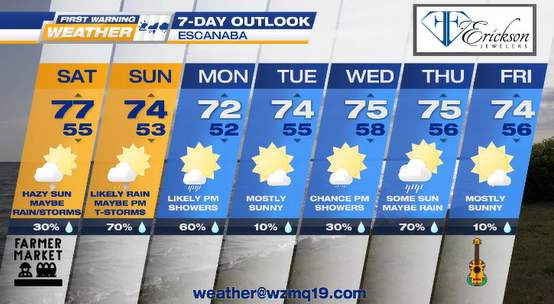 ---
MARQUETTE
Saturday 7/15 doors open @ 5 p.m., whistle start @ 6 p.m. @ Lakeview Arena (401 E. Fair Avenue)
Roller Derby "Battle of the Lakes"

Friday 7/21 to Sunday 7/23 @ Tourist Park (2145 Sugar Loaf Avenue)
43rd Annual Hiawatha Music Festival