MARQUETTE, Mich. (WZMQ) – The Upper Peninsula Honor Flight is raising funds for it's upcoming flight to Washington D.C. by raffling off a one-of-a-kind coffee table.
The table was built and donated by Nature's Way Woodworking, which is based out of Alberta, Michigan. It is made out of bird's eye maple, and has inlaid stones from all around the world surrounding the U.P. Honor Flight logo.
According to U.P. Honor Flight president Scott Knauf, this donation has been in the works for quite some time.
"He called me about 4 years ago and told me he wanted to donate a table to us, and I had no idea what he was talking about," said Knauf. "But throughout the last couple of years I've stopped at his place, and he does amazing work."
A one-of-a-kind rocking chair from Nature's Way Woodworking will also be for sale for $25,000. If it is sold, then $10,000 will be donated to the U.P. Honor Flight.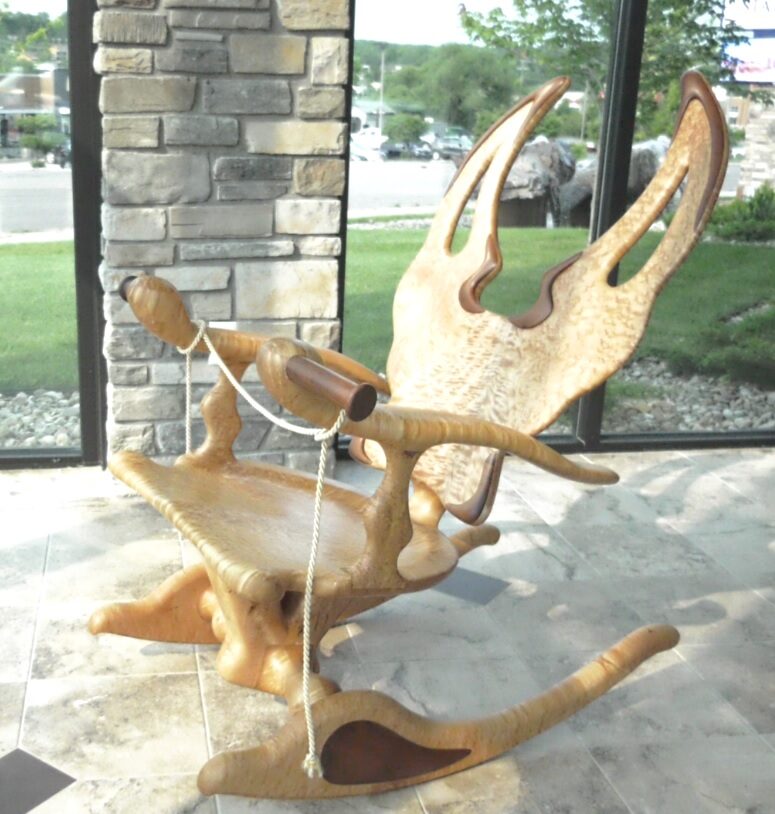 Both the table and the chair will be on display at the U.P. State Bank on Washington Street in Marquette for the month of July. In August, the items will move to the Bald Eagle Harley Davidson in Marquette.
Tickets for the table raffle will be available at the U.P. State Bank, Bald Eagle Harley Davidson, and Thrivent Financial where the winning ticket will be drawn on November 11th.
To find out how you can get a ticket online, message the U.P. Honor Flight on Facebook by clicking here.