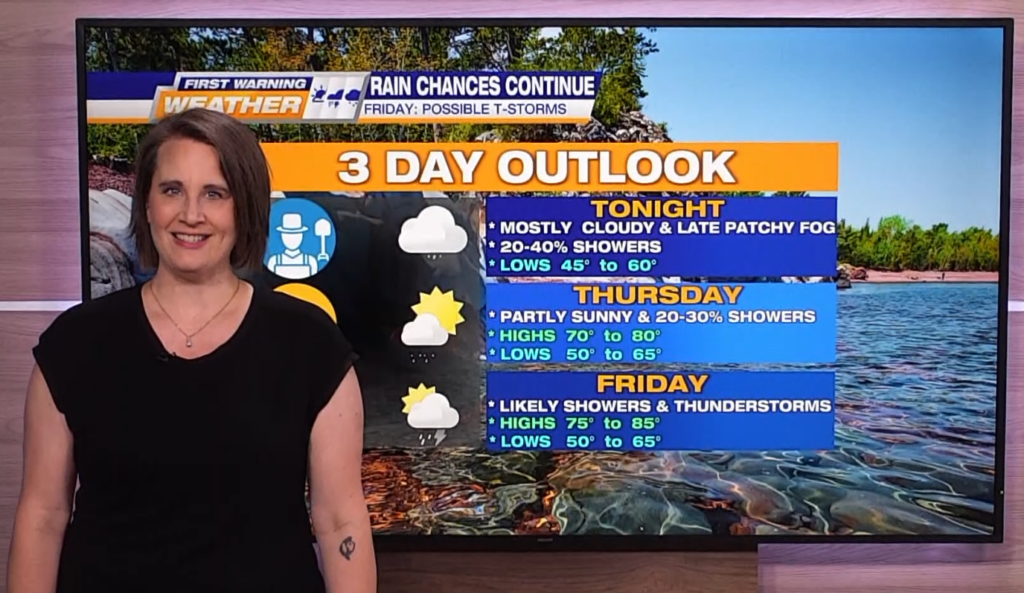 ---
WEDNESDAY NIGHT mostly cloudy, with scattered showers in the south drifting along the Wisconsin border & Lake Michigan, lows 45° to 60°, & fairly calm S winds up to 10 mph.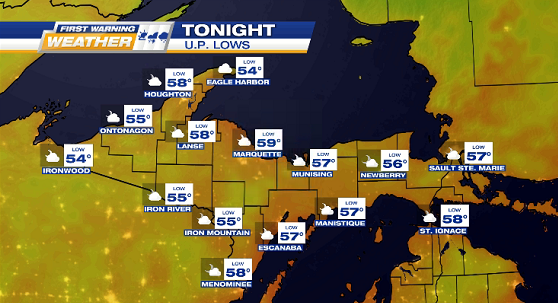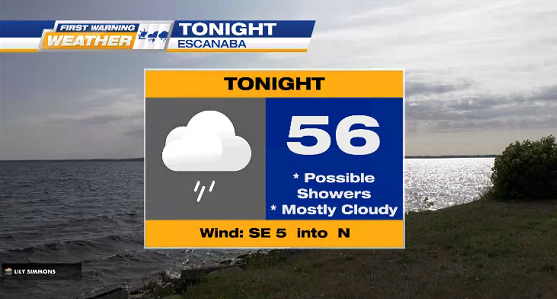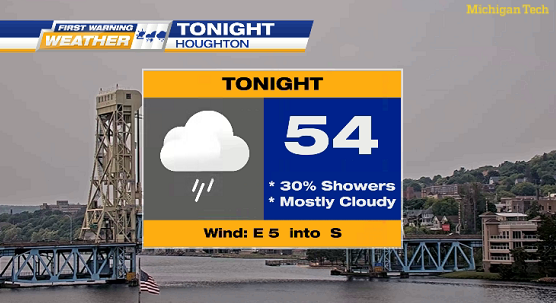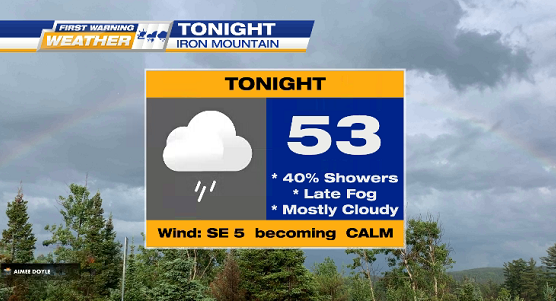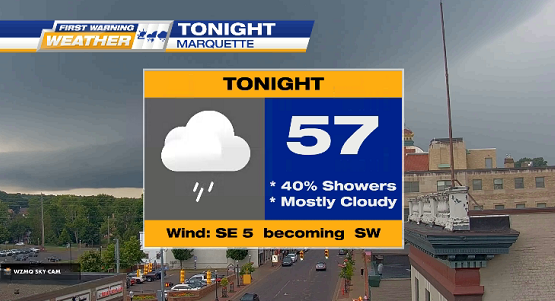 ---
THURSDAY cloudy start into partly sunny, chances of afternoon showers (maybe thunderstorms), & highs 70° to 80°.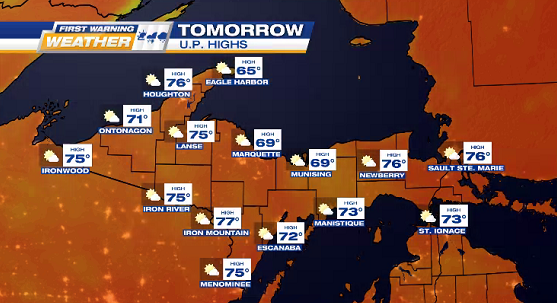 ---
THURSDAY, July 13 from 7:30-9:00 p.m. EDT @ Presque Isle Bandshell in Marquette.
Bring a light jacket or umbrella just in case those rain showers & thunderstorms decide to perform WITH the Marquette City Band.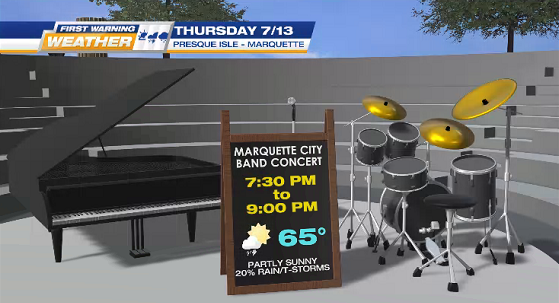 ---
SATURDAY, July 15 in Hancock
Canal Run participants might be racing with some light rain but likely just sunshine.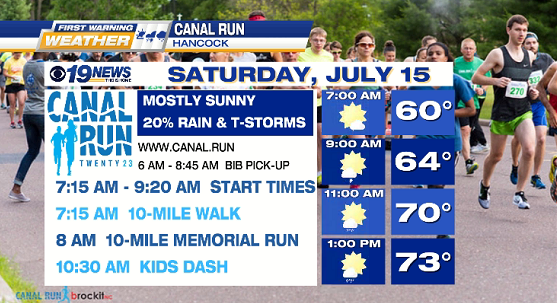 ---
SATURDAY, July 15, & SUNDAY, July 16 in Munising
An already intense ride on enhanced gravel could be a little trickier & slick with possible rain/thunderstorms for The Crusher by 906 Adventure Team.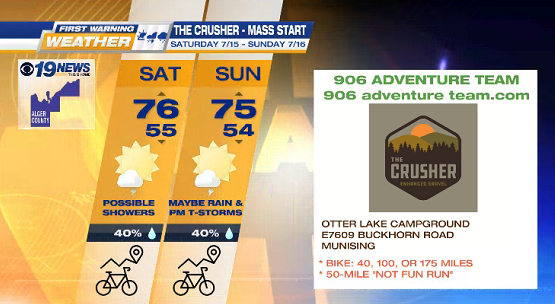 ---