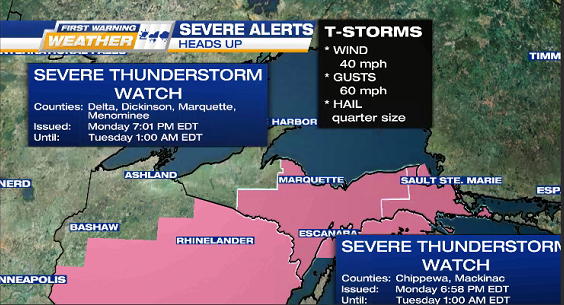 These alerts & maps could be changing as rapidly as the storm is moving.
For the most current info, click here for the National Weather Service map.

Severe thunderstorm warnings & watches TONIGHT until 1 AM TUESDAY for mainly the south-central & eastern counties. The rain showers & storms are moving east with 45 mph winds (gusts up to 60), hail (penny to quarter size), & heavy rainfall.
---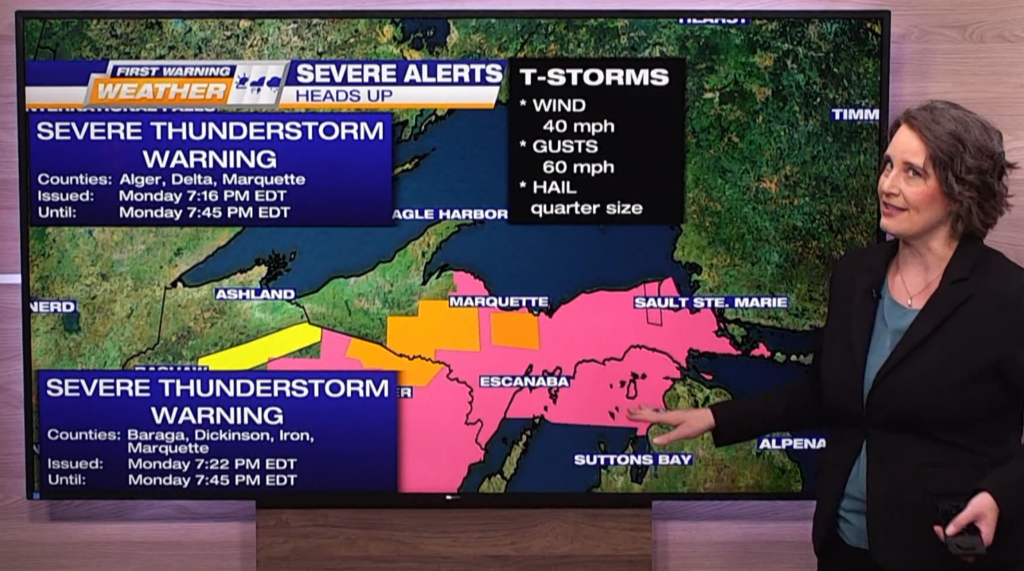 ---
MONDAY NIGHT partly-all cloudy for the rest of the U.P. & lows 45° to 60°.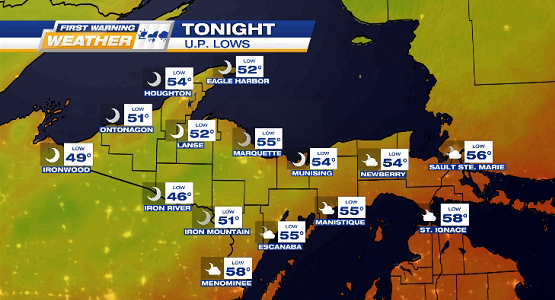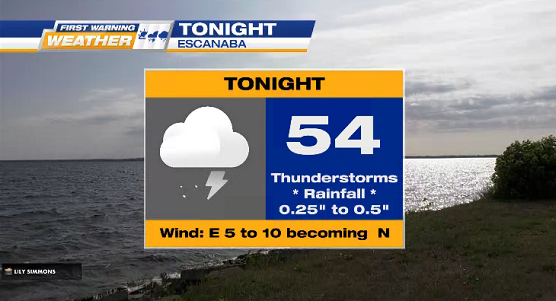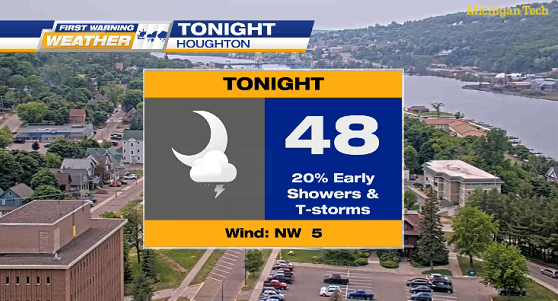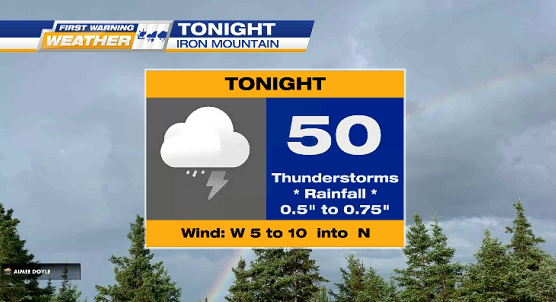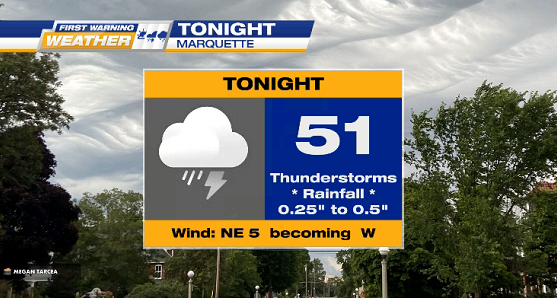 ---
TUESDAY mostly-all sunny skies with some pleasant temps 65° to 80°.
A lovely day & evening in the Social Districts of Manistique, Marquette, & Negaunee.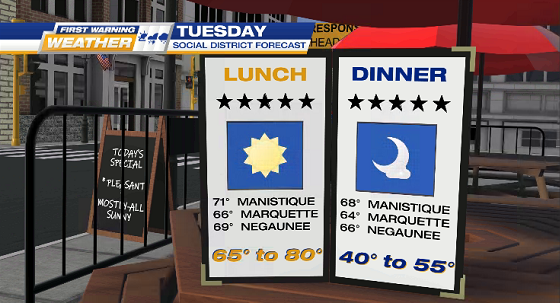 ---
Rock out with some lovely sunshine (30% chance of showers) on Thursday from 7:30 p.m. to 9 p.m. at Presque Isle in Marquette for the City Band Concert.
If you can't make this one, there are 2 more: July 27 & August 3.
Click here for more info about the Marquette city Band.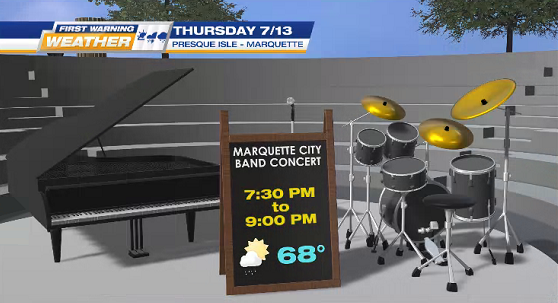 ---
Riding under sunny skies & warm 73° temps on enhanced gravel this weekend for The Crusher event in Munising.
Click here for the 906 Adventure Team & The Crusher information.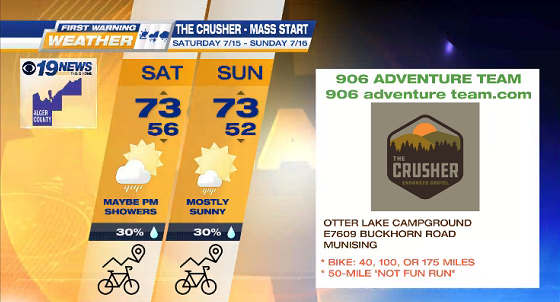 ---