MARQUETTE, Mich. (WZMQ) – The 4th of July is just days away, which can bring a lot of fun celebrations. Lighting off fireworks is a popular holiday tradition, but they don't come without their dangers.
Firework-related injuries have seen an increase in the last 15 years. According to the Consumer Product Safety Commission (linked and pictured below), in 2020, there were 26 firework-related deaths. In the following year, over 11 thousand people were sent to the ER for fireworks injuries. Although community members will be permitted to light fireworks on their property, local police comment even sparklers can cause burns or could even start a fire.
"The bottom line is that fireworks are dangerous, you shouldn't be taking firecrackers and lighting them in you're hand and then throwing them, so the potential for injury is pretty high when you're using these, basically their explosives," commented Marquette County Undersheriff Daniel Willey.
Community members will be permitted to light off fireworks on their property from June 29th through July 4th from 11:00 AM to 11:45 PM. The fireworks show will take place at Mattson Lower Harbor Park on July 3rd.
Undersheriff Willey noted that even though fireworks are permitted within the city of Marquette on your own property, launching fireworks is not permitted on streets, sidewalks, churches, or any other public space. Anyone who breaks this law will be charged with a state civil infraction and receive up to a $500 fine.
"If you're gonna be using things like bottle rockets you gotta make sure that you're aiming them in a safe place you don't wanna be shooting them in the neighbor's houses or at buildings," continued Willey.
Click here for more details on this year's fireworks and laser show.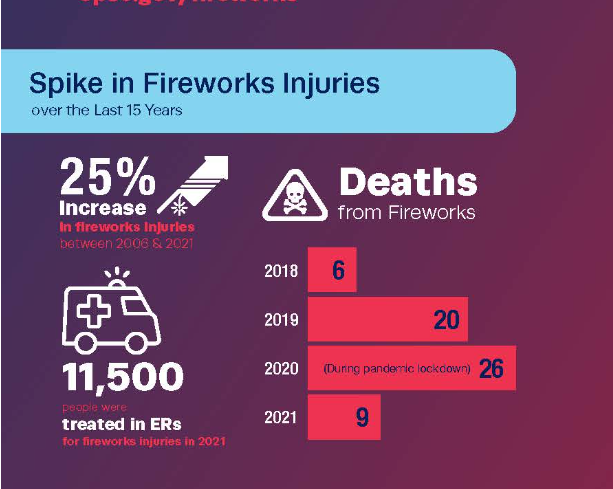 Click here for more information on Firework-related injuries.