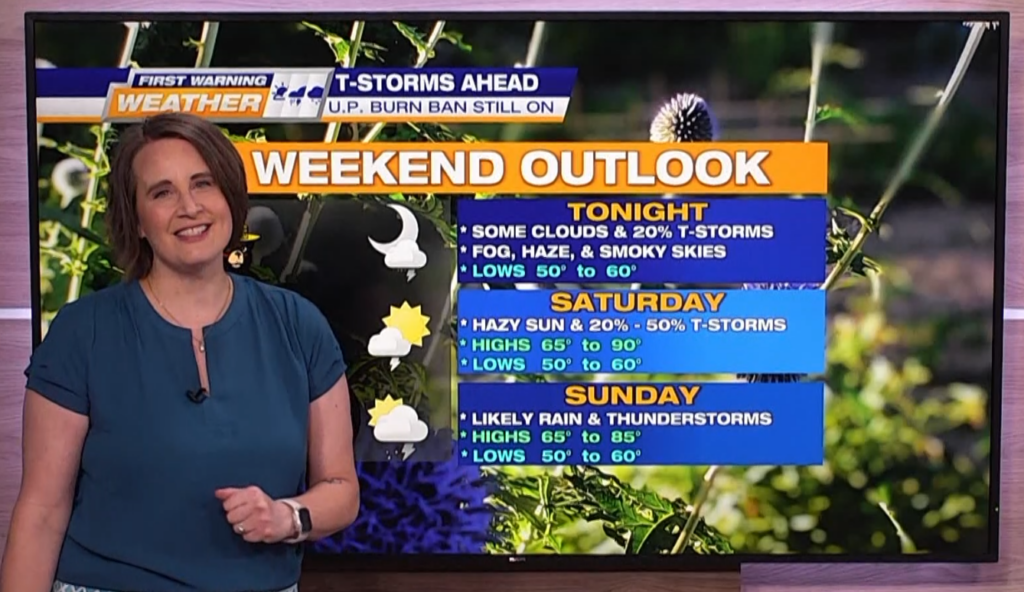 ---
FRIDAY NIGHT fewer showers & t-storms, partly to mostly cloudy skies, & lows in the 50°s.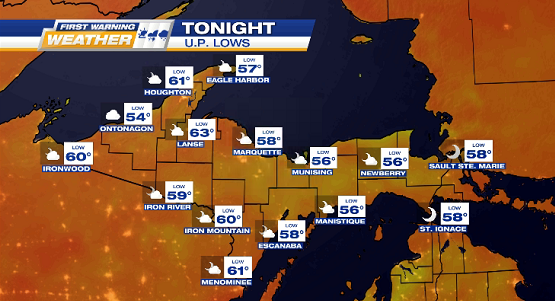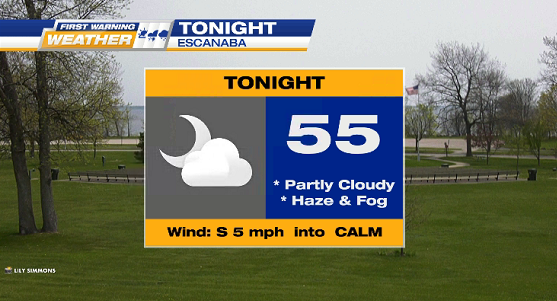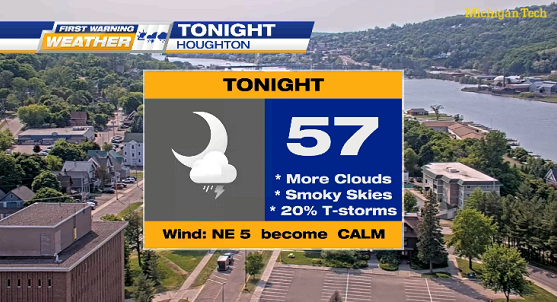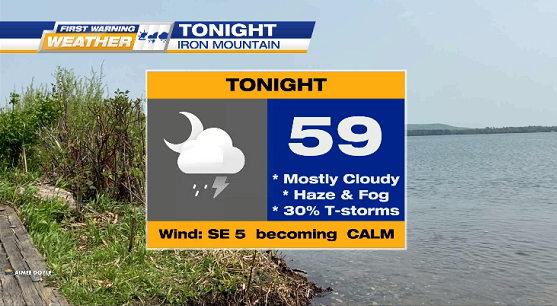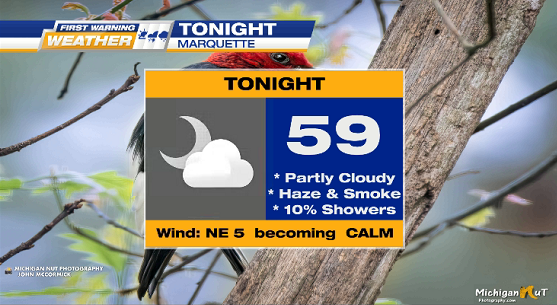 ---
Burn restrictions continue as of right now, even with rain showers in the forecast. Click here for the Michigan DNR's most current burn permits map.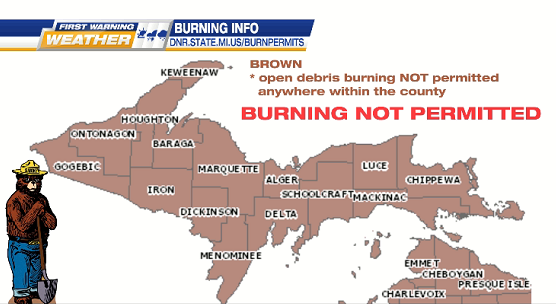 ---
Air Quality Alert in northern Wisconsin lingers into Saturday. If you or a loved one has lung issues (asthma, disease, etc.), reduce & limit outdoor time.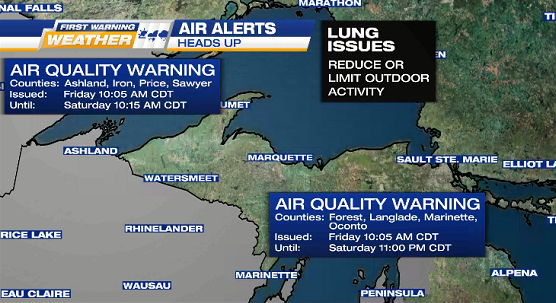 ---
SATURDAY & SUNDAY chances for showers & thunderstorms increase each day, with a weak cold front making temps slightly cooler. Don't let that stop you from heading out for some awesome events & outdoor adventures.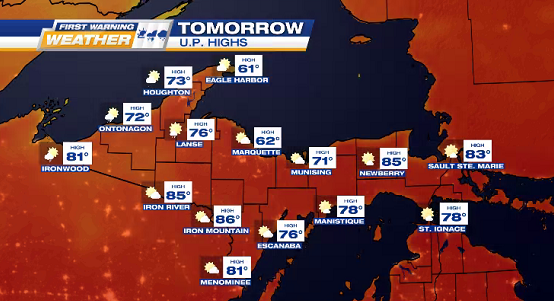 ---
The Kick Cancer Kickball Tournament slides home on Saturday at Marquette's Hurley Field. All event proceeds go to Cancer Care of Marquette County.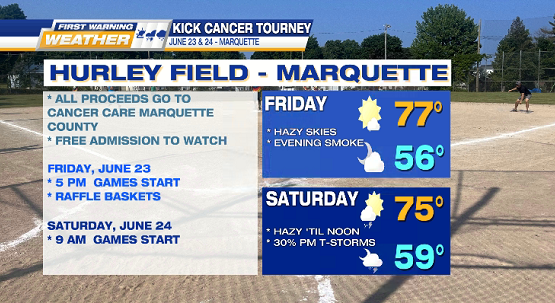 ---
Roaring into Saturday at the Gwinn Lions Club Fun Daze.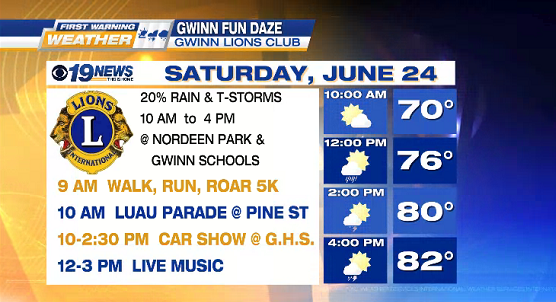 ---
Pack your birch & head north for Finnish Midsummer on Saturday in Hancock.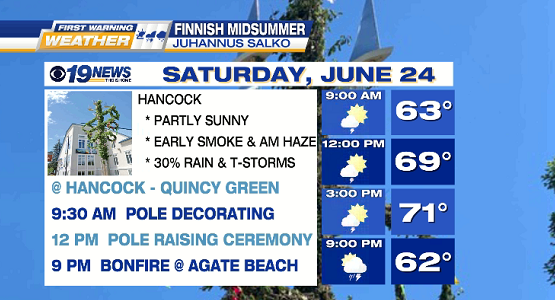 ---
In Brimley (Chippewa county in eastern U.P.), the Bay Mills Indian Community's 32nd Honoring Our Veterans Pow Wow continues Saturday & Sunday.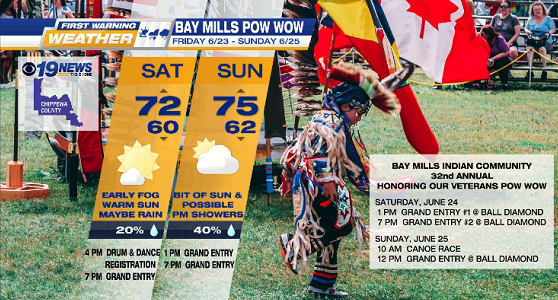 ---
Marquette Trails Fest by NTN makes a dash for the finish line on Sunday.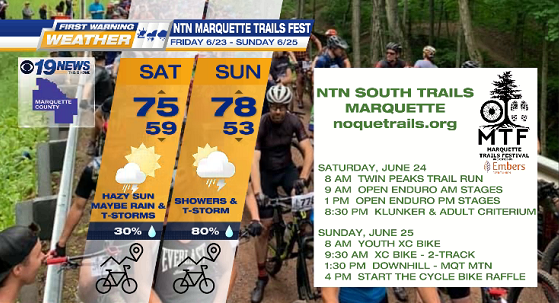 ---