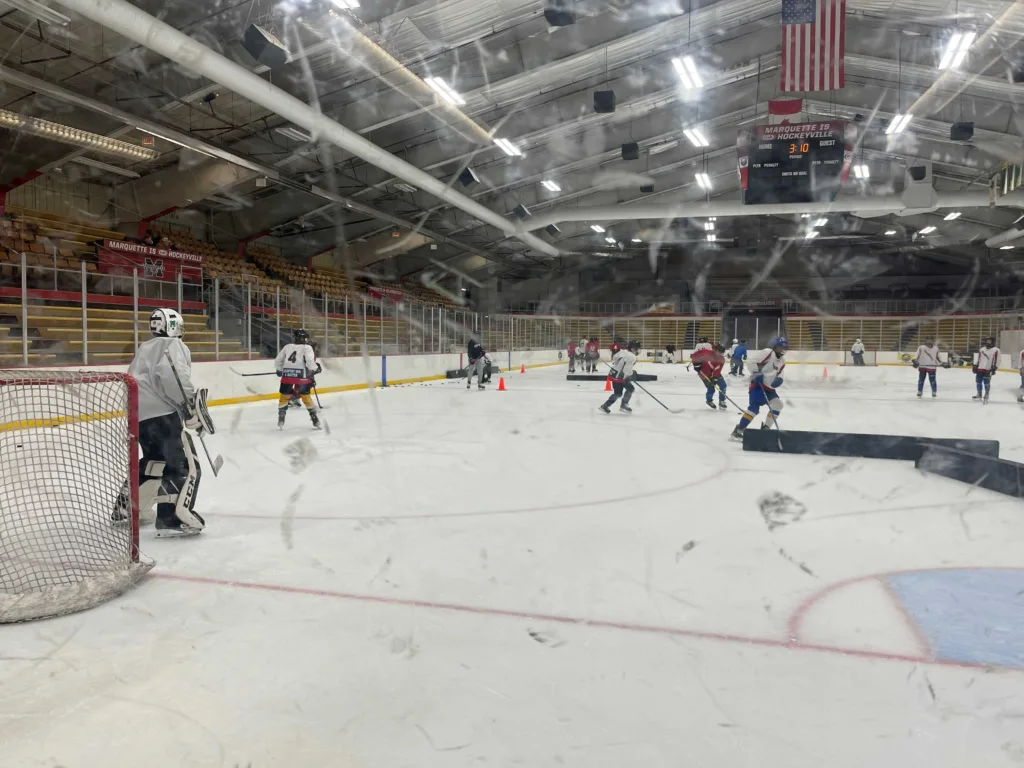 MARQUETTE, Mich. (WZMQ) – Youth hockey players from the Soo to the Copper Country gathered at Lakeview Arena in Marquette over the weekend to compete for a chance to represent the U.P.
The players were trying out for a spot on the District 8 Meijer State Games tournament hockey team. The team is a 15U squad and one of 5 District 8 teams that will compete at a state tournament in June.
The others are 11U, 13U, 18U, and a girl's team. This weekend's tryout had over 30 skaters compete in what coaches say was a very competitive field.
"I wanna see the effort, the grittiness, the toughness of a player," remarked 15U head coach Phil Berger when asked about what he was looking for during the tryout.
Tryouts for the other divisions will take place at Lakeview Arena this weekend. For more information on how to tryout visit here.