MARQUETTE, Mich. (WZMQ) – Students from Northern Michigan University and Marquette Senior High School gathered today to protest gun violence.
The march which was organized by NMU students took to the streets of Marquette. Students were chanting "end the silence. No gun violence"
The group made stops on Washington Street and Harlow Park where they advocated for legislators to take action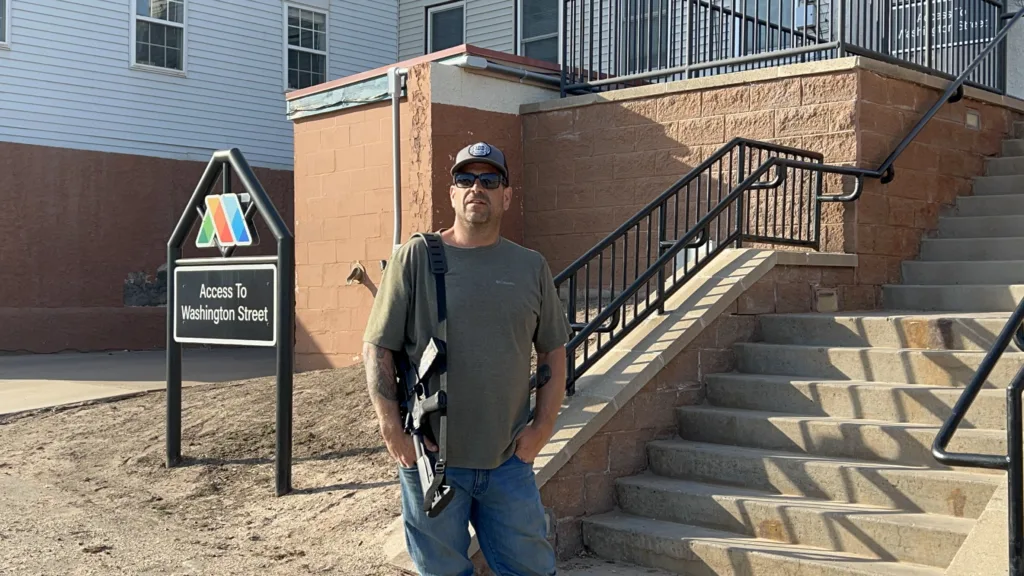 The group was met with adversity, a counter protester was seen carrying a rifle.
Police are investigating an alleged incident between the group and the man, at this time they refused to elaborate further.
WZMQ will continue to follow the story as details become available.