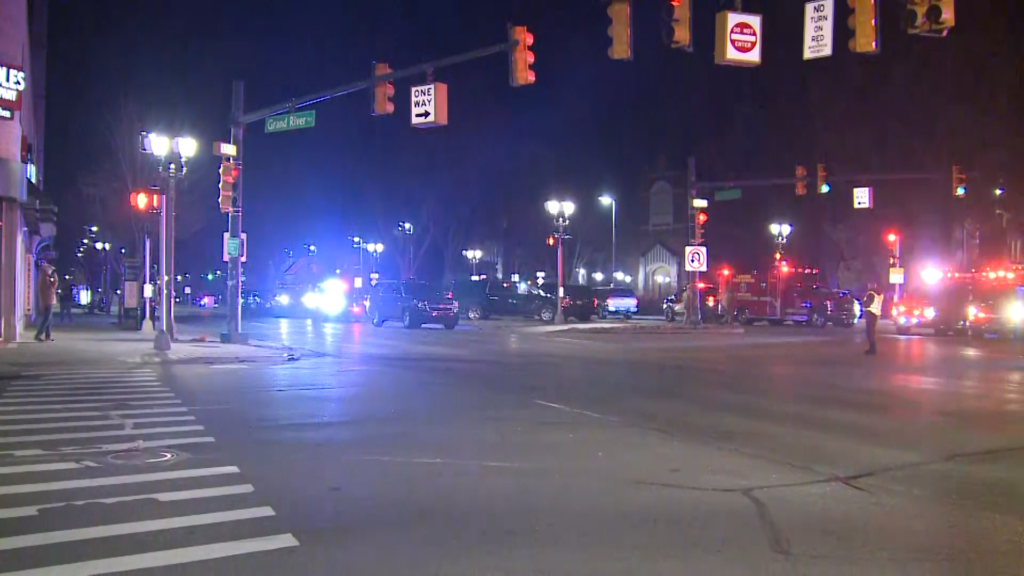 Michigan State University has identified the three students killed when a gunman opened fire on campus Monday night.
They have been identified as:
Arielle Anderson, Junior, Grosse Pointe
Brian Fraser, Sophomore, Grosse Pointe
Alexandria Verner, Junior, Clawson
Five other victims who were injured were taken to Sparrow Hospital to be treated for their injuries. Four needed surgery, and all five remained in critical condition as of Tuesday morning. They are all MSU students.
The gunman was found with a note which threatened two New Jersey schools, according to the Associated Press.
He has been identified as Anthony Dwayne McRae, 43, who died from self-inflicted gunshot wounds after an encounter with police miles from campus, officials said.
McRae did not have any known affiliation with the university, according to police. Investigators said there is currently no known motive, and they are working to identify a possible reason for the shootings.
The Associated Press reports McRae has a previous gun violation, and a note in his pocket threatened two schools in Ewing Township, New Jersey. He previously lived in the area, according to reports.
The active shooter situation was reported shortly before 8:30 p.m. and the suspect was located at about 11:35 p.m. in the City of Lansing by assisting police.
He was identified after university police released surveillance photos of the suspect, and a tip came in.
Police said a weapon was recovered but did not provide any additional information on it.
The university said it plans to resume normal operations Thursday.