ESCANABA, Mich. (WZMQ) – OSF St. Francis Hospital officials unveiled the plans for a new cancer clinic in Escanaba Friday.
This facility is seen as a new hope for many cancer patients. Construction will start later this year, and President Kellie Jefferson said this is a new era for healthcare in the Upper Peninsula.
"We've had about a 20% growth in cancer care over the last year, and that's because we're now the sole provider of cancer services, oncology services in Delta County," said Jefferson.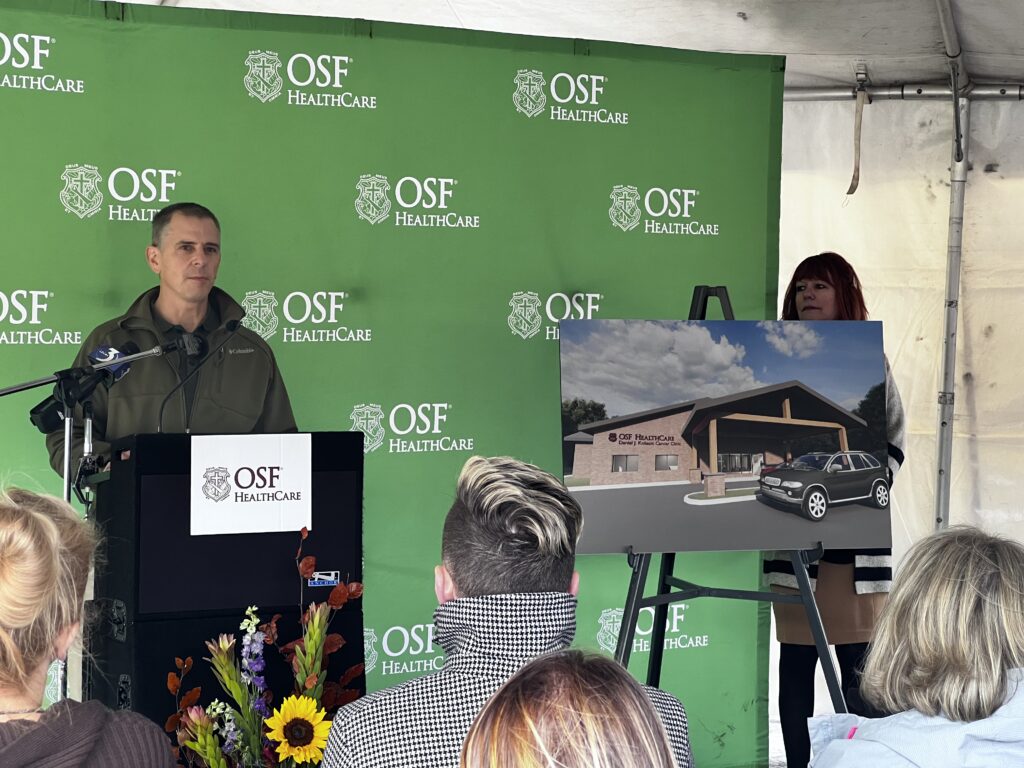 The new clinic provides much more needed space for patients facing diagnosis or fighting cancer during treatment. Particularly with cancer care, the routine treatment that patients need can be a real strain. Having a new clinic right in town keeps those battling close to home.
"This is care that we can provide safely close to home that will allow you to remain close to your loved ones."
This campaign has been funded with the help of multiple local organizations as well as the office of U.S. Sen. Gary Peters. Sen. Peters put forth efforts to pass the spending bill that allowed the hospital to secure the funding to put this project into place, including $1.5 million provided towards this new local cancer care clinic.
"When St. Francis let us know that this is something that they desired it just seemed like a perfect fit as long as we could make everything fall into place," said Daniel J. Kobasic Foundation financial manager Todd Lafave.
Donations from other local organizations helped make this possible. The Daniel J. Kobasic Foundation donated a substantial amount of $1 million. Lafave said before he passed away, Kobasic was treated at OSF St. Francis Hospital and that this fund will help grow the care needed in the local area.
The oncology department will be relocated from the Medical Office Building to a separate facility to still be built, in hopes of bringing better health care to the Upper Peninsula.