MENOMINEE, Mich. (WZMQ) – Update: The City of Marinette has canceled the shelter-in-place notice for the portion of the city.
Original story:
A warehouse on the 700 block of 4th avenue in Menominee has caught fire.
The Menominee city police department says it started around 10:40 last night in a storage warehouse next to Resolute Forest Products, a paper company.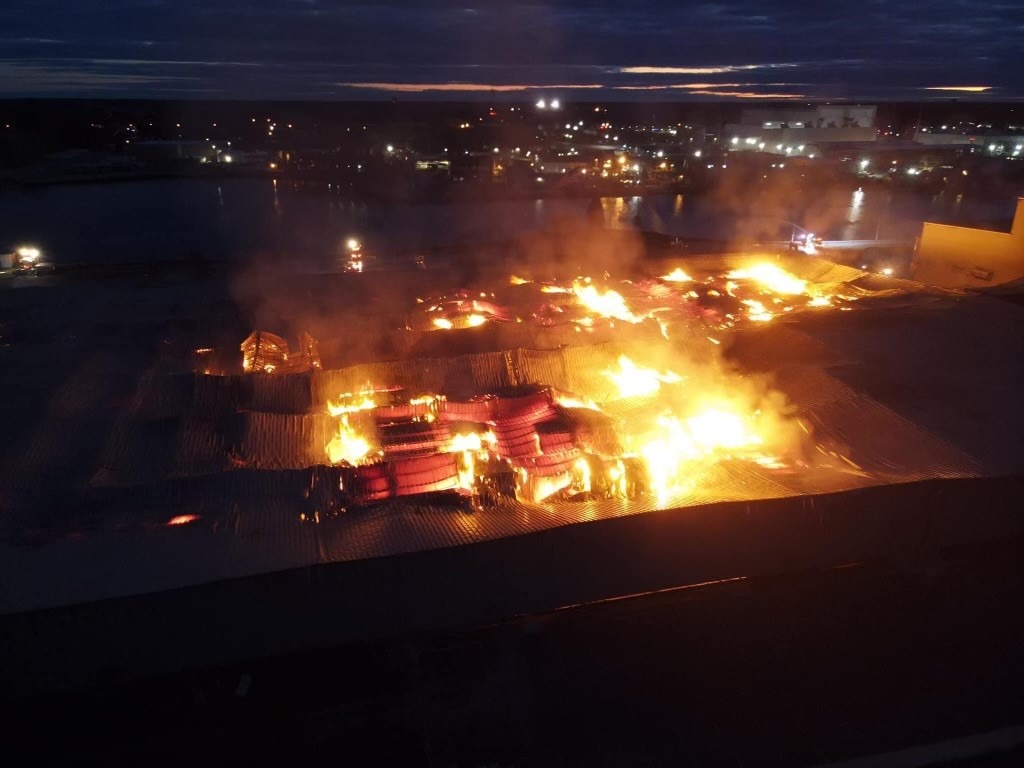 An emergency declaration was issued by Menominee county and the office of emergency management due to heavy smoke blowing through both cities.
No injuries have been reported at this time. The public is being asked to avoid the area and to shelter in place.
Several fire departments were called for assistance. Fire crews worked throughout the night and are still managing the scene.
Menominee, Iron, and Dickinson counties, as well as Wisconsin fire departments, have responded.