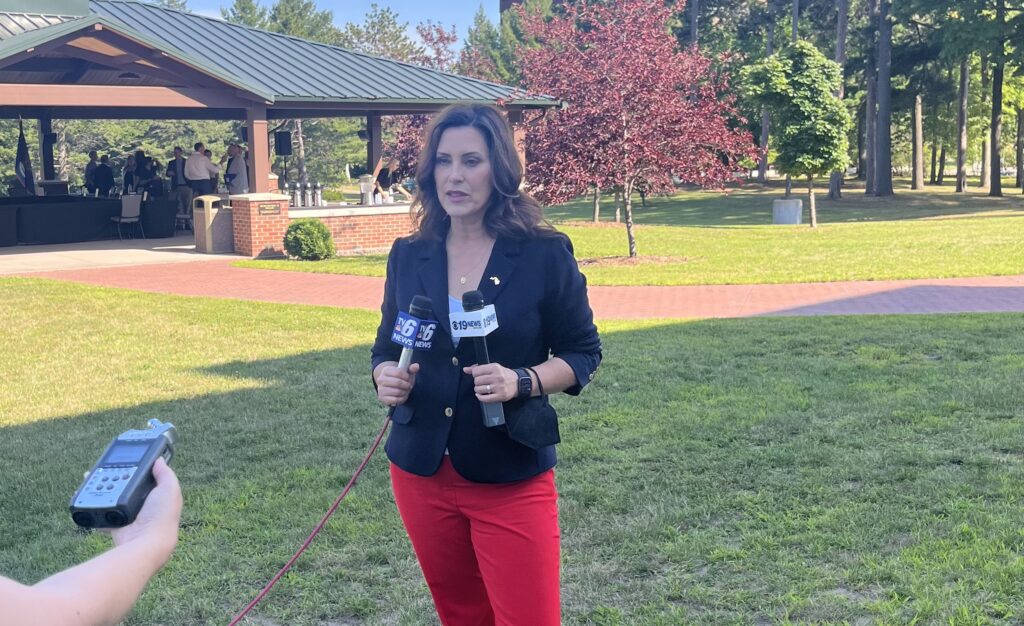 Governor Gretchen Whitmer visited Marquette earlier in the week to announce the upcoming projects surrounding the DJ Jacobetti Home for Veterans.
The existing home is over 40 years old and in desperate need of an upgrade according to many involved with the project, including 38th District Senator Ed Mcbroom.
Whitmer, Alongside veterans and staff of the home, announced that an entirely new building will be built right here in Marquette, with funding come from the federal government as well as around $34 million dollars from the state.
Senator Ed Mcbroom, who was a major supporter of the new facility, said that providing a place for veterans to stay near their families and homes in the upper peninsula was extremely important and necessary.
The new Jacobetti home is set to have over 20 more beds than the existing home and will be able to accommodate everyone currently living in the Veterans home.
As of now the New Facility is still in the very early planning stages and a location has not yet been chosen. According to the Governor the new building should be open in around 3 years.