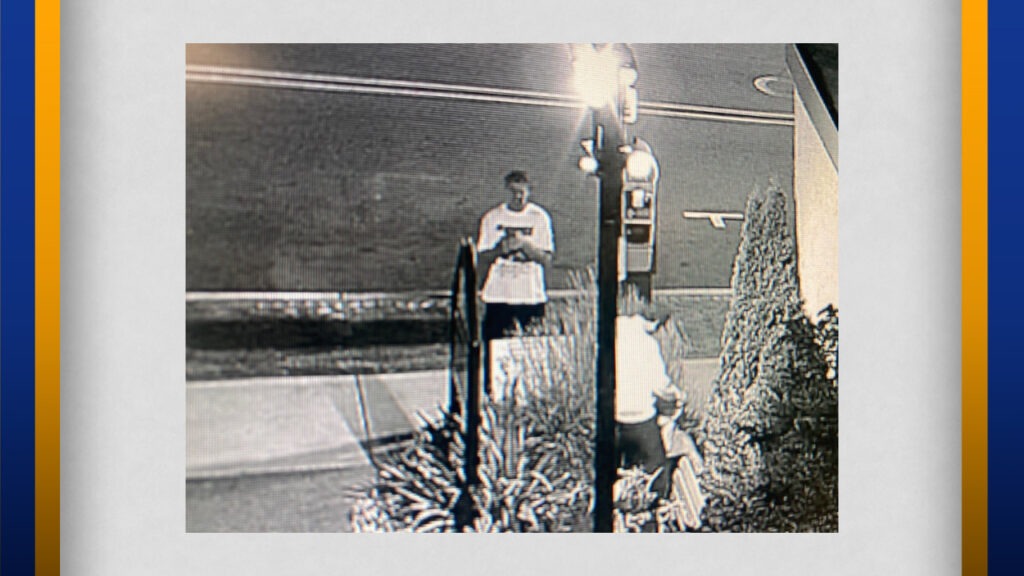 A popular statue in downtown Marquette has been vandalized once again.
Marquette City Police are looking for information about two men suspected of damaging the Phil Niemisto statue on Washington St.
The pair were captured on surveillance camera.
Police ask anyone with information to call Marquette Police at 906-228-0400 or send the department a private message on Facebook.