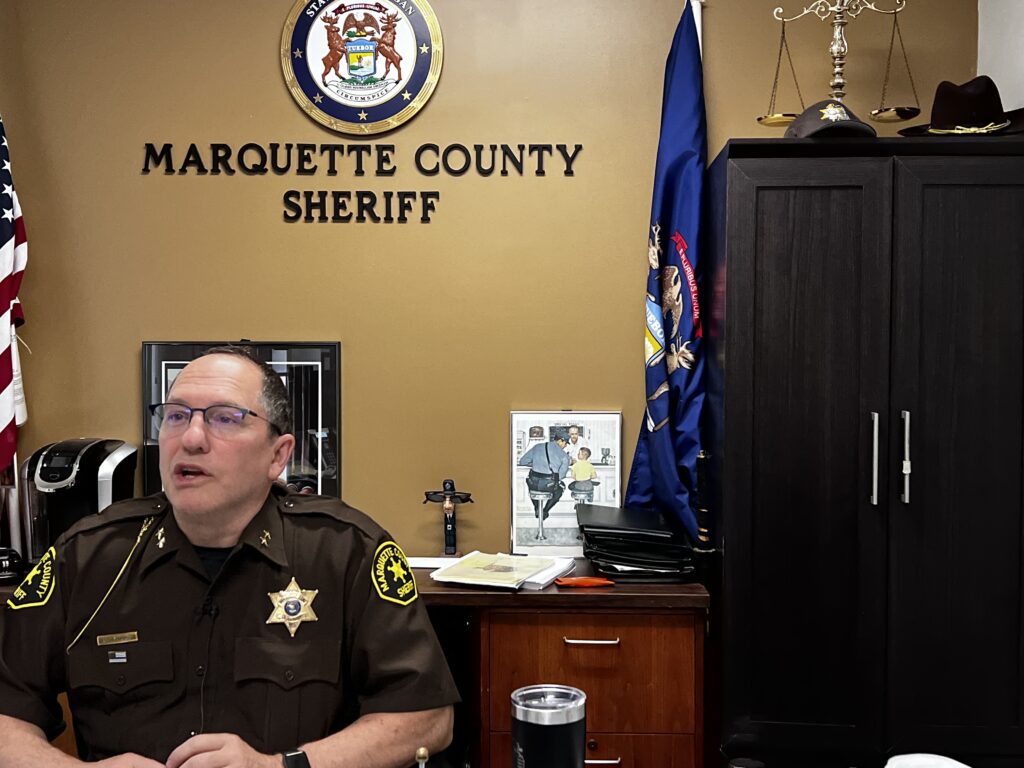 The Marquette County Sheriffs Office is down 7 field officers right now. The shortages are due to a variety of reasons including retirement, transfers, and officers leaving for different departments. The shortage of man power leaves the department with only two thirds of its usual field officers.
Sheriff Greg Zyburt says the shortage has led to Officers having to work plenty of overtime and take on more responsibility than they usually would. According to Zyburt who is the Chairman of the Michigan Commission on Law Enforcement Standards (MCOLES) the lose of man power is something seen across the state and the nation and less people are pursuing careers in law enforcement.
The department currently has 4 officers in the Police Academy who will hopefully graduate and join the ranks of the Marquette Sheriffs Department. This is a change from the past where Recruits would put themselves through the Academy then Apply at multiple departments after graduation. Now due to the lack of interest in Law Enforcement careers Departments like the Sheriffs Office are beginning to hire Officers then put them through the Academy.
The State of Michigan has recently granted the Sheriffs Department a $100,000 grant to be used for recruitment and retention of officers and deputies. Along with the grant the Sheriffs Office has begun a media campaign with videos and promotional items being shown throughout Michigan and Wisconsin which will hopefully attract new Officers to the Marquette area.