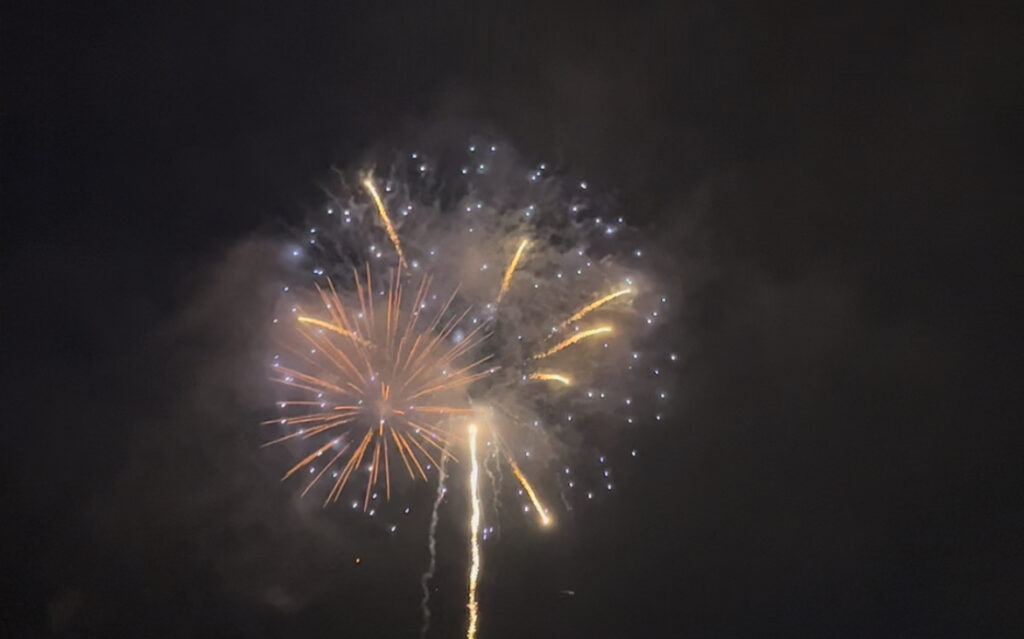 MARQUETTE MI- The Chairman of the Marquette fireworks committee, David Tousignant, was disappointed about the unfortunate rescheduling of the fireworks show but was grateful for the break in the weather and the chance to light up the sky in Marquette when we spoke to him moments before the spectacle began in downtown Marquette. Locals and tourists began to fill Mattson Lower harbor park around 8:30pm and continued arriving right until the show started at 10:45.
Thousands of people lined the harbor and watched the amazing show take place which was highlighted by a fantastic grand finale and was timed to accompanying music from 100.3 The Point.
Tousignant mentioned the cost of inflation as a difficulty the committee faced this year in putting the fireworks display together but made it clear that it did not effect the quality of the show. Another difficulty the Fireworks committee faced this year was having to have the fireworks shipped all the way from China, which was made extremely difficult by the rising cost of fuel.
Next year the prices are expected to rise even more which will lead to a need for more donations as the fireworks are completely donation funded by the local community.
To donate to the Fireworks in Marquette visit MQTFireworks.com.