Wicked waves & dangerous currents on Lake Superior in Alger & Marquette counties continue into the evening.
Please stay away from the water – you don't want to be swept away, eh.
---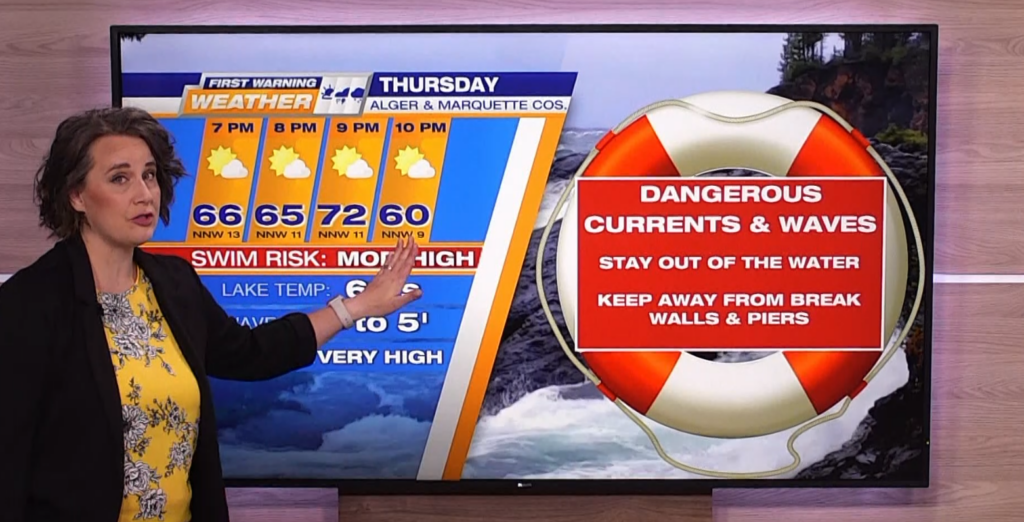 ---
A lil' chilly THURSDAY NIGHT with lows 40° to 55°, but partly cloudy & dry skies.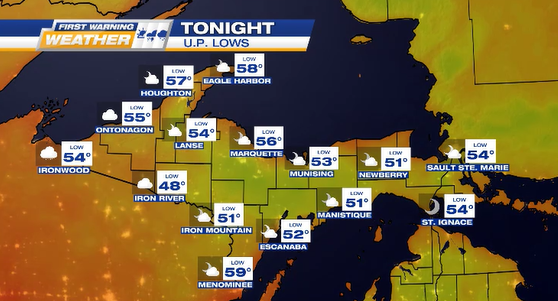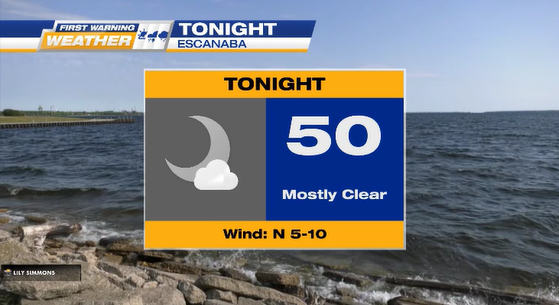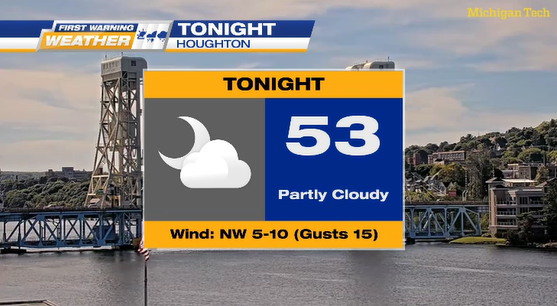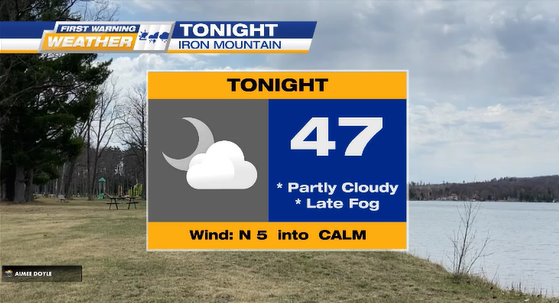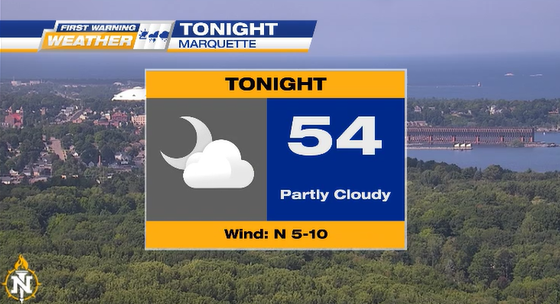 ---
FRIDAY likely showers, possible thunderstorms, soaking the U.P. with up to 1-inch of rainfall (heaviest in the west half) by the end of the night.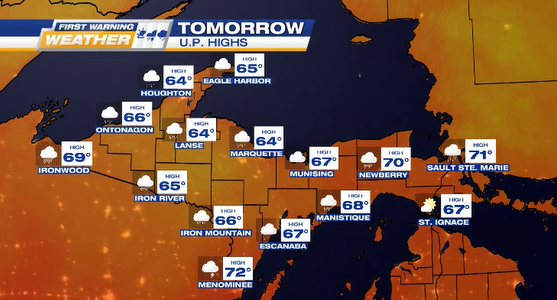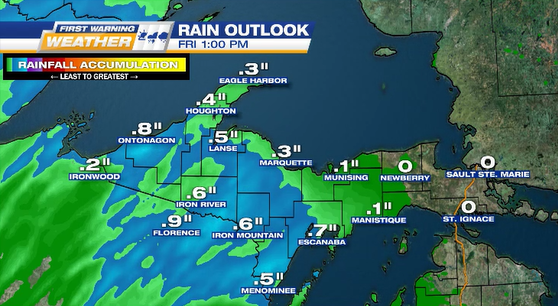 ---
Today the Marquette County Fair opened it's gates at 10 a.m. EDT. with breezy & lovely sunshine.
Raindrops throughout Friday, so be prepared for wet skies & muddy grounds.
Saturday will be cloudier, with chances for showers at 30%.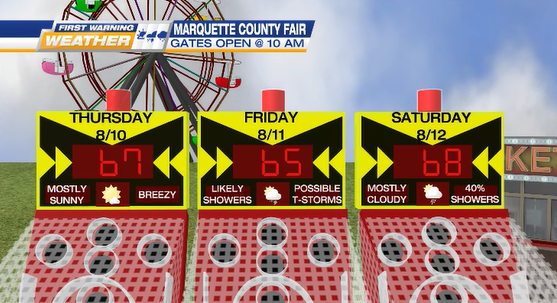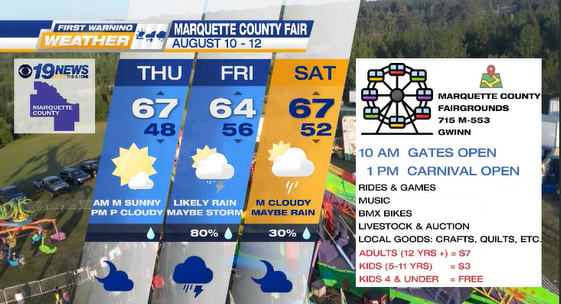 ---
Pedal over to 1 of 2 (or both!) Saturday bike events:
* Ore To Shore Mountain Bike Epic (Marquette county)
* Tour De Dickinson (Dickinson county)
Both locations will have some sunshine, excellent riding temps, & chances of rain showers.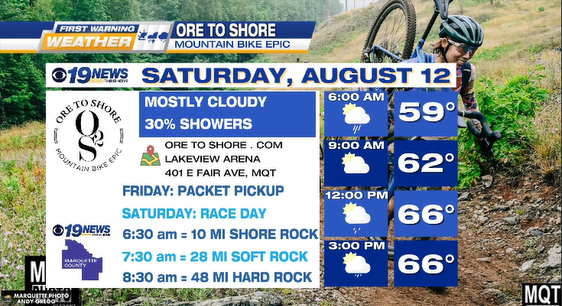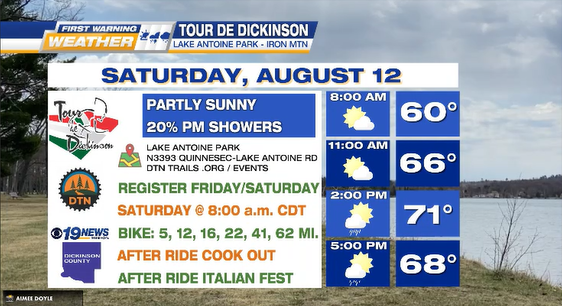 ---