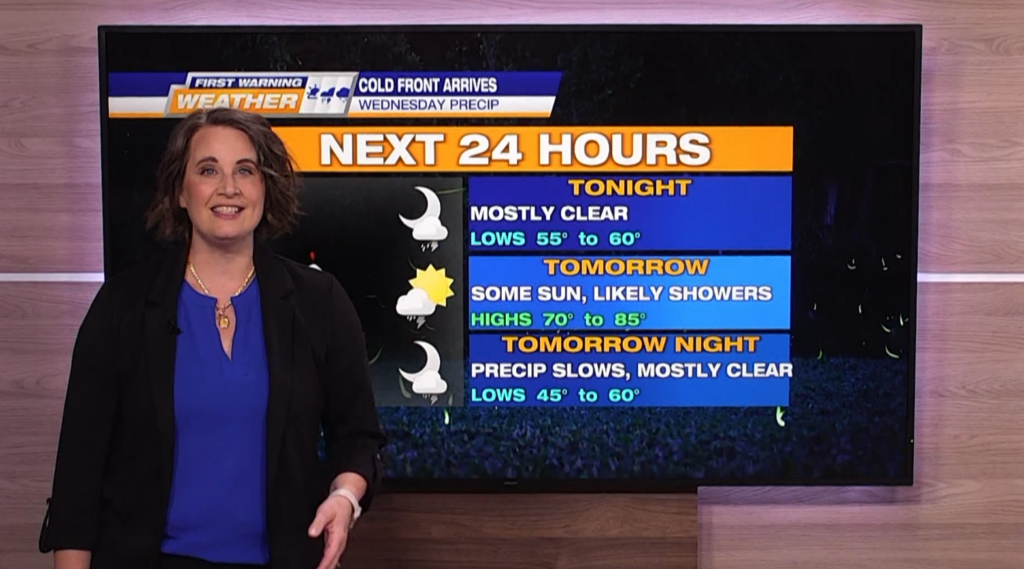 ---
Mostly clear TUESDAY NIGHT with lows in the 50°s as a cold front moves in bringing some showers & thunderstorms.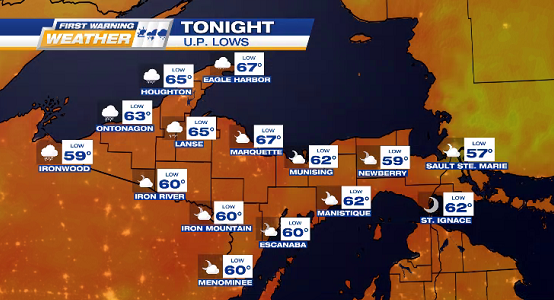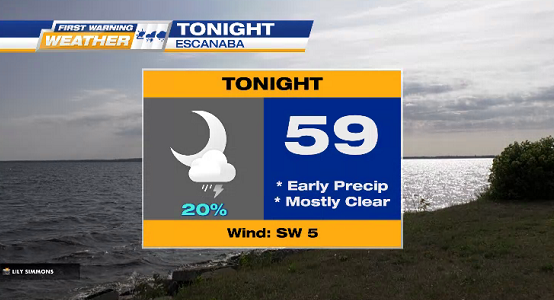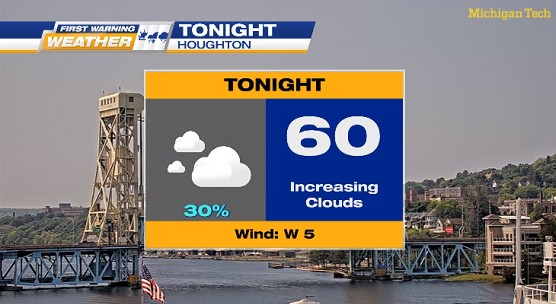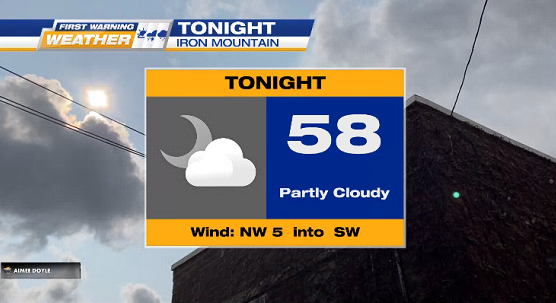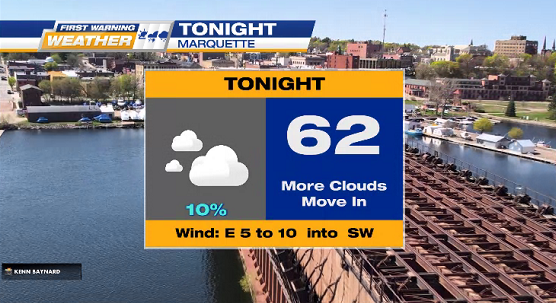 ---
Expecting more precipitation throughout our WEDNESDAY with highs in the 70°s.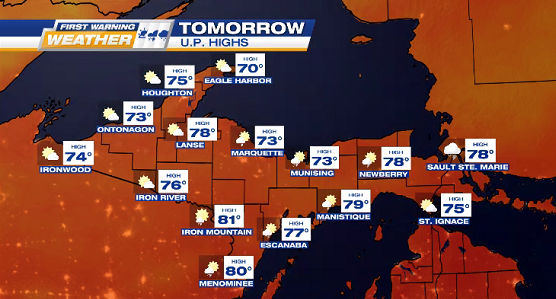 ---
THURSDAY – SATURDAY (August 10-12) the Marquette County Fair opens at 10 AM – pack an umbrella Friday.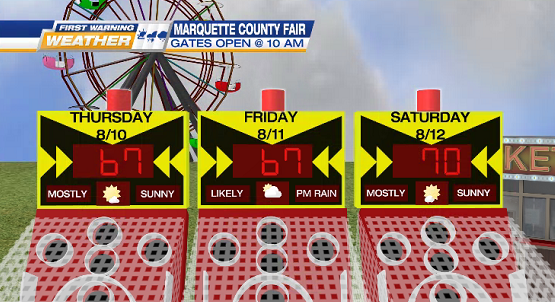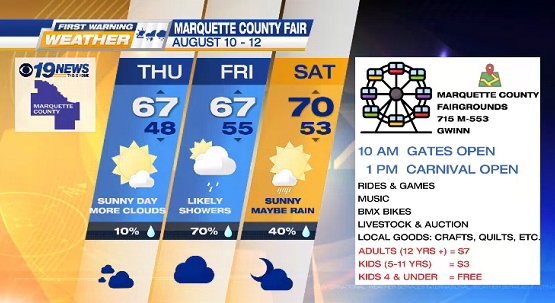 ---
SATURDAY gear up for the Ore To Shore!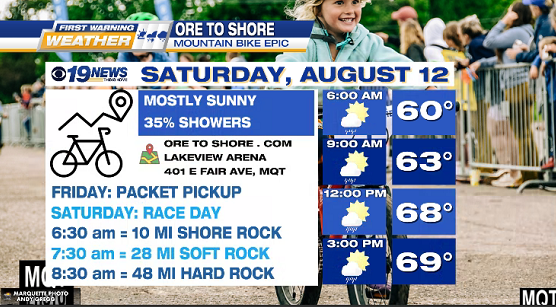 ---