FRIDAY NIGHT partly to mostly cloudy with some patchy fog, haze, & smoke in the mix. Reminder to use your fog-lights or low-beams & give extra vehicle space when driving through those conditions.
---
The Michigan DNR's burn restrictions continue for now. Click here for their most current map.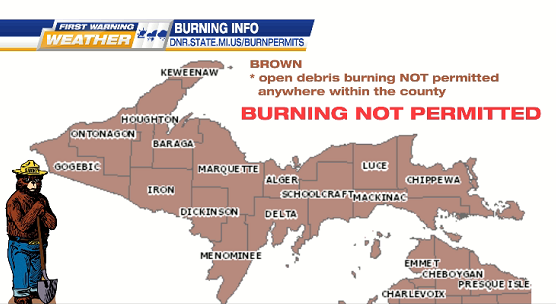 ---
SATURDAY partly to mostly cloudy with higher probability for rain showers & thunderstorms in the western half of the U.P. Your social district forecast for Manistique, Marquette, & Negaunee: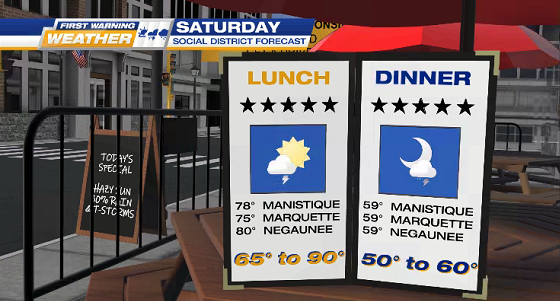 ---
Your full forecast at 6 p.m. & 11 p.m. EDT only on WZMQ 19 News.