Take some a moment to get cozy & rest on this drizzly, gusty evening before the sunshine returns with toasty temps.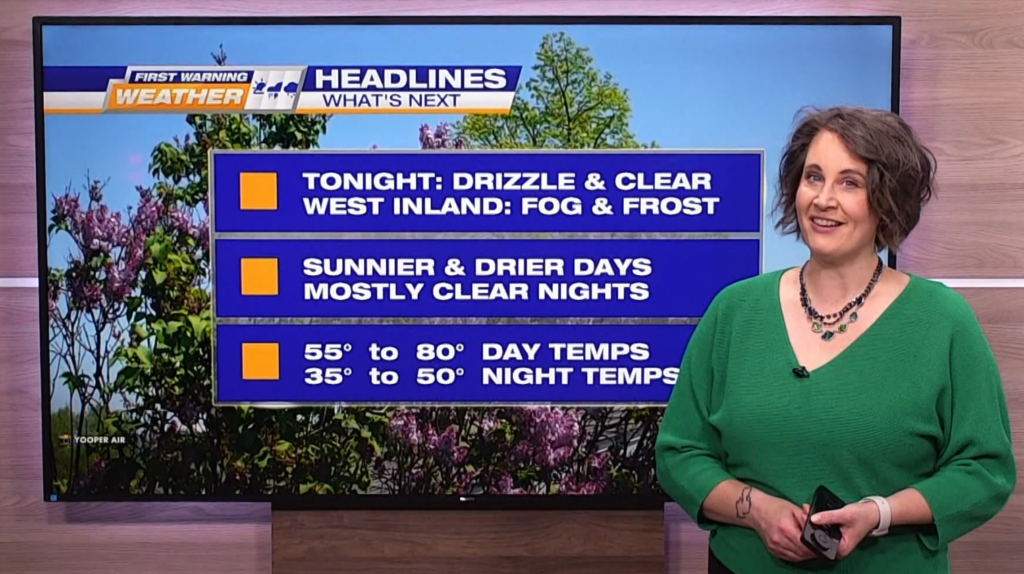 ---
THURSDAY NIGHT clouds move out leaving mostly clear skies, cool lows 35° to 50°, & some fog for the west interior.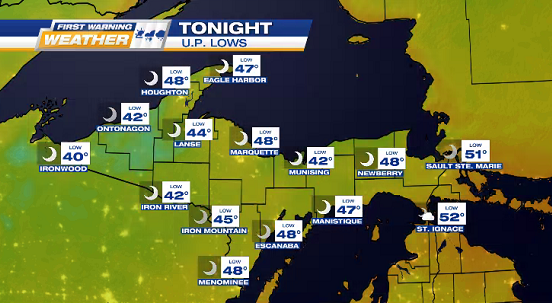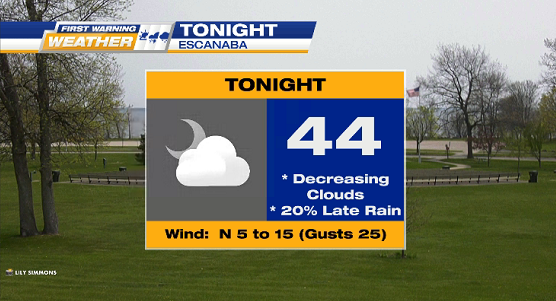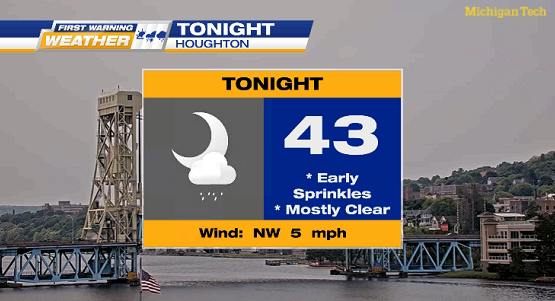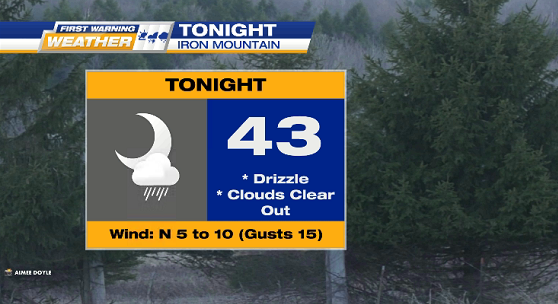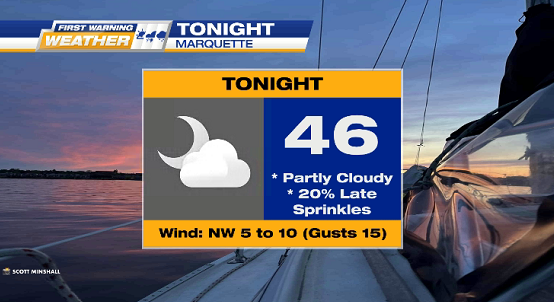 ---
FRIDAY's mostly sunny & highs 60° to 80° forecast continues for all your weekend plans.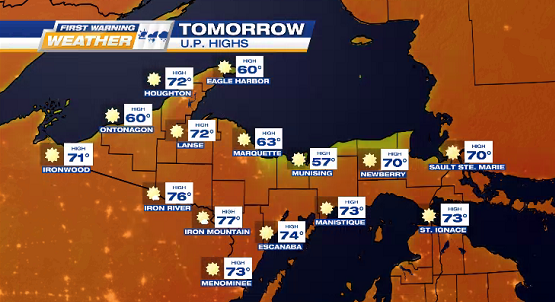 ---
FRIDAY-SUNDAY Bridgefest in Houghton/Hancock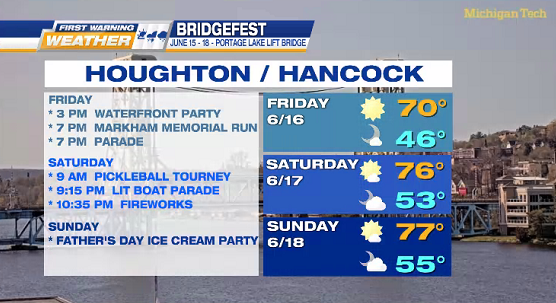 ---
FRIDAY & SATURDAY Great Lakes Rodeo in Gwinn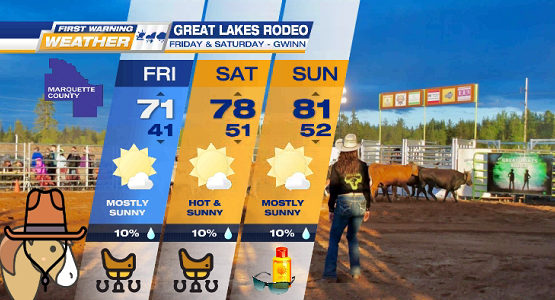 ---
SATURDAY Marquette Breakfast Rotary Fish Boil & Auction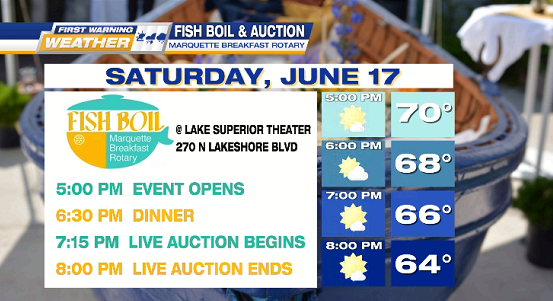 ---
SUNDAY Father's Day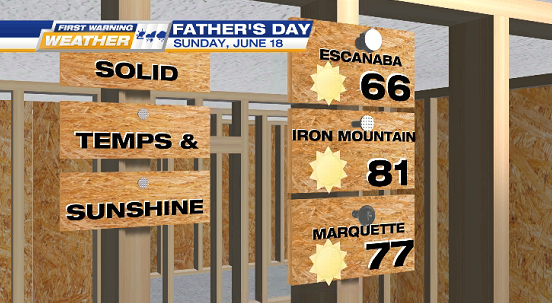 ---